Do you know why smartphones are called 'smart'? Well, you might say that they can play music and movies, surf the internet, take pictures and videos, gaming and much more. Having all of these functions in a single compatible device makes it a smart option, hence, the term 'smartphone'. But what about your decision of choosing the right smartphone? Was it 'smart' enough? If you want to find out whether your latest smartphone purchase was the right choice, then the 'Flipkart Superphone Challenge' will be the perfect proving ground.
All you've got to do is choose a worthy challenger that can face any one of the seven champions in a six round showdown! But keep in mind that your contender can only be chosen from a major electronics retail chain. Below are the 7 champions that you will face-off during the 'Flipkart Superphone Challenge'. Can your contender put up a fight?
Xiaomi Redmi Note 4
First up, weighing in at 165 grammes is 'The Young Dragon' from China – Xiaomi Redmi Note 4. Xiaomi Redmi Note 4 rocked the Indian market like a hurricane early this year when it was launched in January. It possesses amazing skills that will knock anyone and everyone out cold lying face first on the mat. The Redmi Note 4 has two spectacular variants of 3 GB RAM|32 GB ROM and 4 GB RAM|64 GB ROM. Both variants have a 5.5 inch full HD display, 4100 mAH battery, finger print sensor and 13-megapixel camera will leave its opponents gasping for breath!
Lenovo K5 Note
Now presenting the 'Master Multitasker' who will hit you left, right and centre, and you wouldn't even see it coming. It's none other than the Lenovo K5 Note! With its three amazing variants of 4 GB RAM| 64 GB ROM, 4 GB RAM|32 GB ROM and 3 GB RAM| 32 GB ROM – The K5 note neither slows down nor gets knocked down during long hard fought bouts. It adapts and conquers its opponents each and every single time.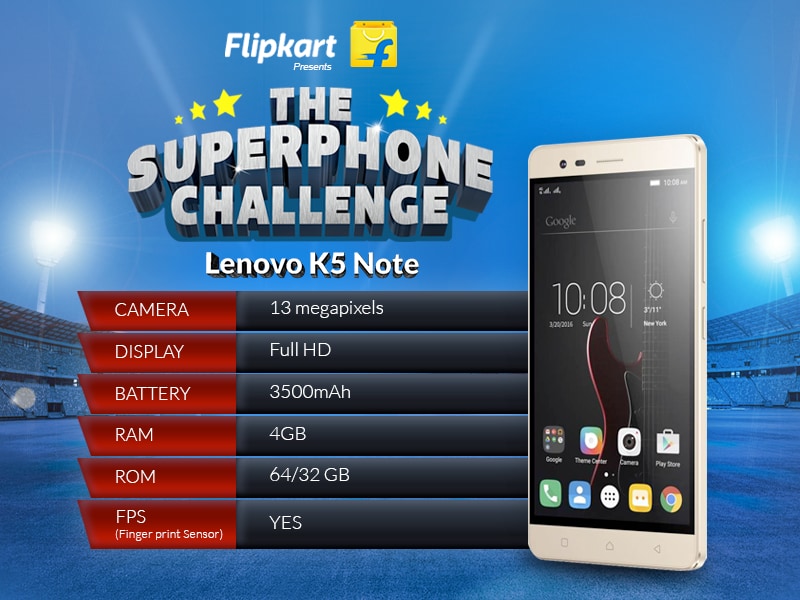 Lenovo K6 Power
Another champion hailing from the house of Lenovo…presenting the 'Dynamic Dynamite' Lenovo K6 Power. With a massive 4000 mAH battery, it sure won't go down that easy. And if that wasn't enough, both its 4 GB and 3 GB RAM variants coupled with an octa-core processor will make you sigh in awe.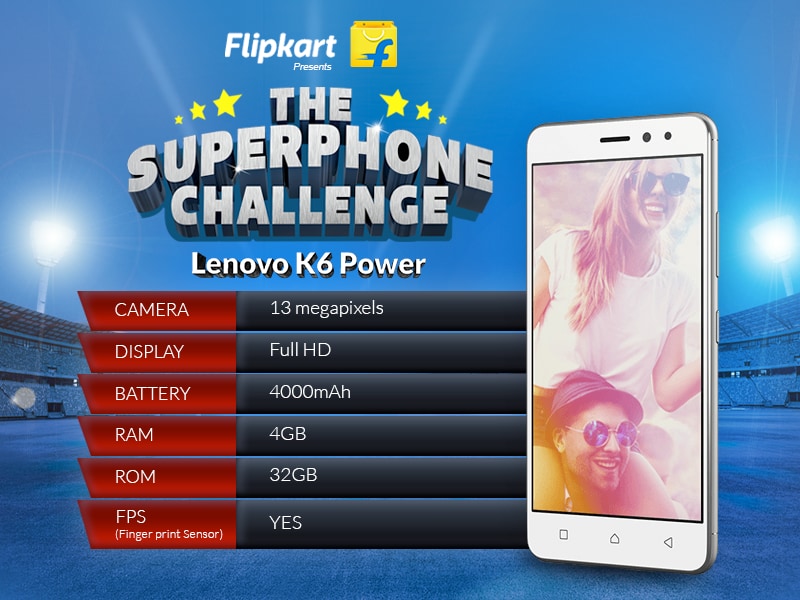 Moto C Plus
It's a Bird... It's a Plane... No, it's Moto C Plus! And it floats like a butterfly and stings like a bee. Known as the 'Nougat Ninja', Moto C Plus takes its opponents down with a surprise. Its unassuming appearance makes its opponents feel a little too confident, and when their guard is down, it strikes hard and fast! The Moto C Plus possesses a humongous 4000 mAH removable battery along with other nifty features like front and rear flash and Android Nougat 7.0 stock android version.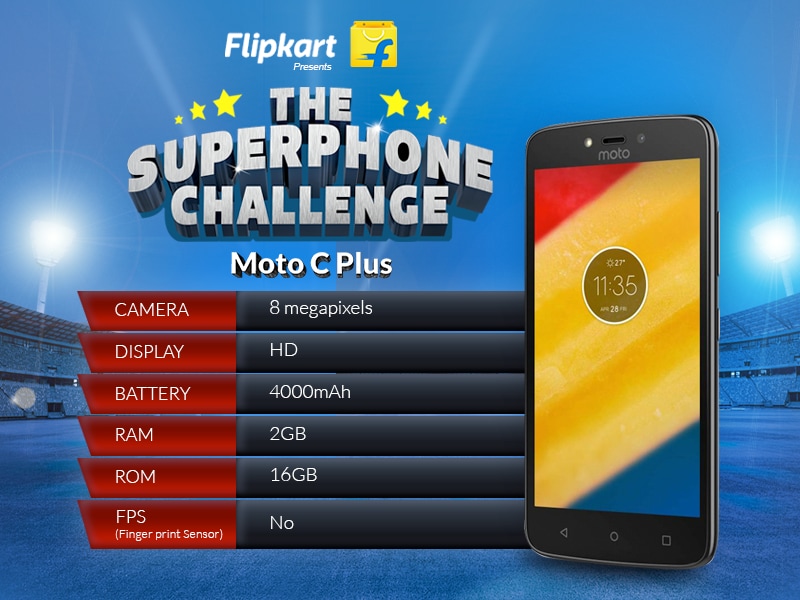 Panasonic P85
It's time to go supersonic with Panasonic! The P85 might be the most affordable superphone, but it sure doesn't feel like one. The P85 possesses some serious skills like a massive 4000 mAH battery and a 5 inch full HD display which gives it the moniker 'The Ultimate Underdog'.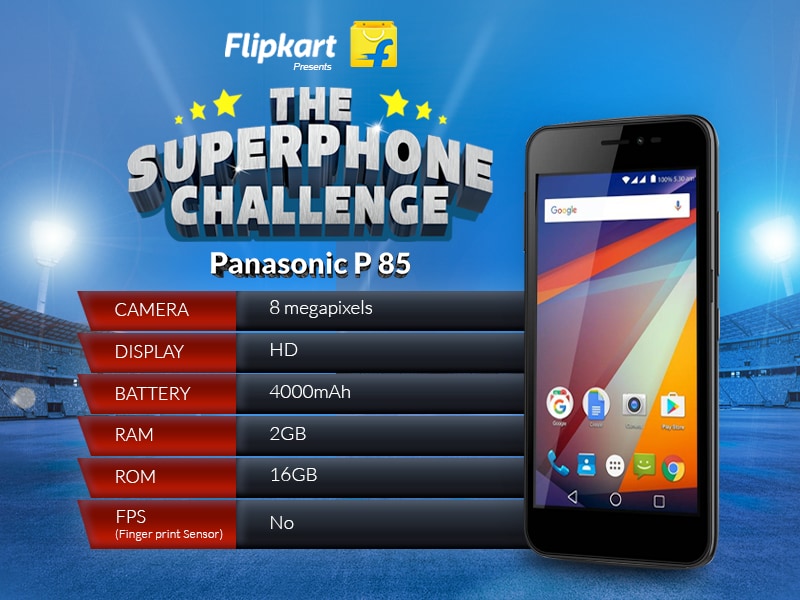 Micromax Canvas Evok Note
It's time to introduce the 'Desi Daredevil' to the superphone lineup. Micromax Evok is the most balanced fighter which makes it a tough opponent to crack. The Evok note sports a 5.5 inch full HD display, 4000 mAH battery, finger print sensor and a 13 mega pixel camera at an incredibly low price. Even if you make the slightest mistake in choosing your challenger, it will be the losing side you'll end up on.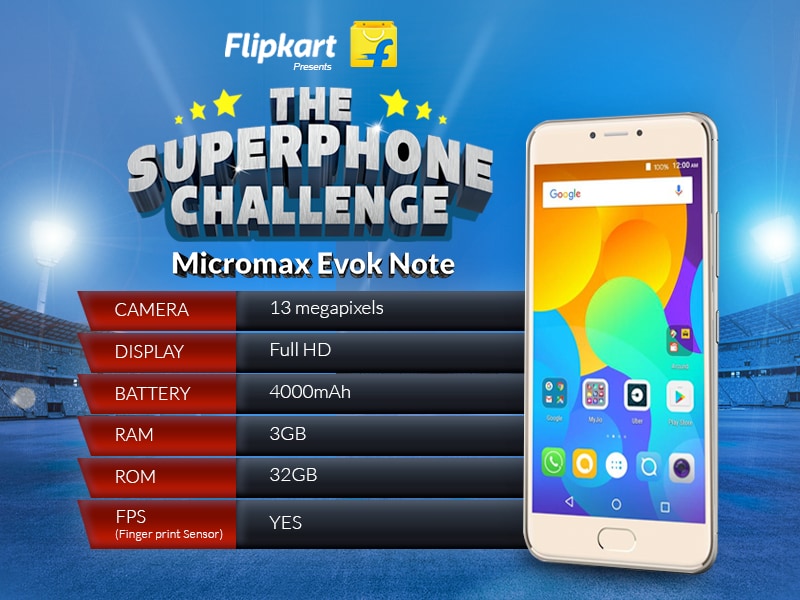 Panasonic Eluga Ray Max
The 'Eagle Eye' Panasonic Eluga Ray Max never lets its opponents out of its sight. Panasonic's 16 megapixel primary and 8-megapixel front camera's make sure that you have no place to hide. And Panasonic's camera is not the only things its opponents have to deal look out for in their battle. The Eluga Ray Max also has a 5.2 full HD display and a 3000 mAH battery which makes it a formidable opponent.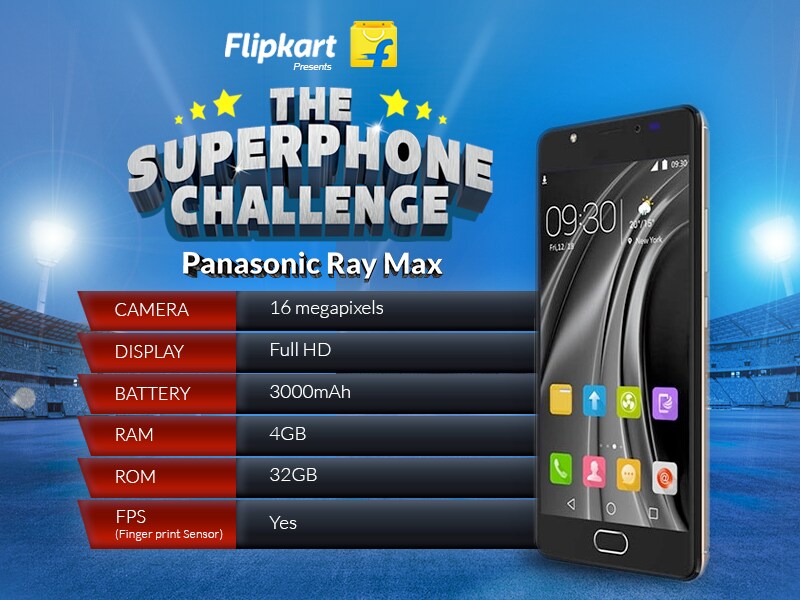 Now that you have witnessed the impressive roaster of the 'Flipkart Superphone Challenge', can you gather enough courage to put up a fight? If you are feeling lucky and want to take up the challenge then click here!
This is a partnered post.
Updated Date: Jul 31, 2017 13:22 PM