Pidilite Industries has rolled out a new commercial, commemorating Diwali, for its adhesives brand Fevicol. The TVC, conceptualised by Ogilvy and Mather, is the third edition of the animated TV campaign series to connect with its audience during festive season.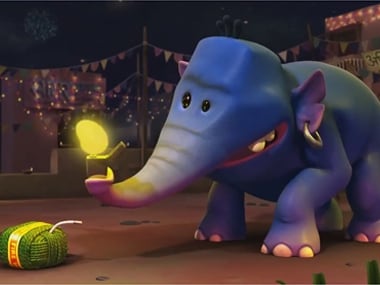 The film opens with one of the Fevicol elephants developing cold feet at his attempt to burst sutli crackers. Meanwhile, the other elephant has slyly lit the rassi bomb just behind the first elephant. With the thundering noise of the crackers exploding, the elephants go back to form the Fevicol logo, wishing everyone a happy, playful and safe Diwali.
Anil Jayaraj, Chief Marketing Officer, Pidilite Industries said, "We are happy to present the third TVC in our 'Judh Jayein Tyohaar Pe' festive series. We have received positive feedback for our earlier commercials on Rakhi and Navratri and hope Diwali TVC also draws similar response. Picking out simple events of life, marrying these with the brand's message and incorporating it in such a manner that the audience can find connect with the brand's message has been the philosophy of all our campaigns and so has been for our festive campaign. We are happy to subtly remind our audiences that Fevicol would "stick" around and bond with them on all festive and joyous occasions."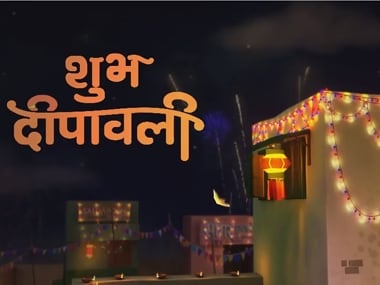 Commenting on the concept, Piyush Pandey Executive Chairperson and Creative Director, Ogilvy & Mather- South Asia said, "Fevicol has never shied from experimentation or risked averse. We wanted to give animated life to our elephants and are happy to already see them growing fondness and capturing places in the minds of the audiences."
The TV campaign will be supported by an integrated digital marketing campaign. The communication will be extended through various digital promotional plans and BTL activities.
Credits:
Fevicol Marketing Team
Agency: Ogilvy & Mather, Mumbai.
Creative team: Piyush Pandey, Abhijit Avasthi, Amitabh Agnihotri, Sameer Sojwal, Mayank Yadav & Chirayu Palande
Account Management team: Vivek Verma, Vishal Bijlani, Ramanathan Sridhar & Bindi Kanakia
Director: Vaibhav Kumaresh
Updated Date: Dec 21, 2014 04:34 AM