We are over a month into 2018, and the days are getting a little longer and a little warmer. However, the battle for the best affordable smartphone is already simmering hot. And the first brand to strike a blow on the battlefield is OPPO with its newly launched A83. Just take a look at this beauty!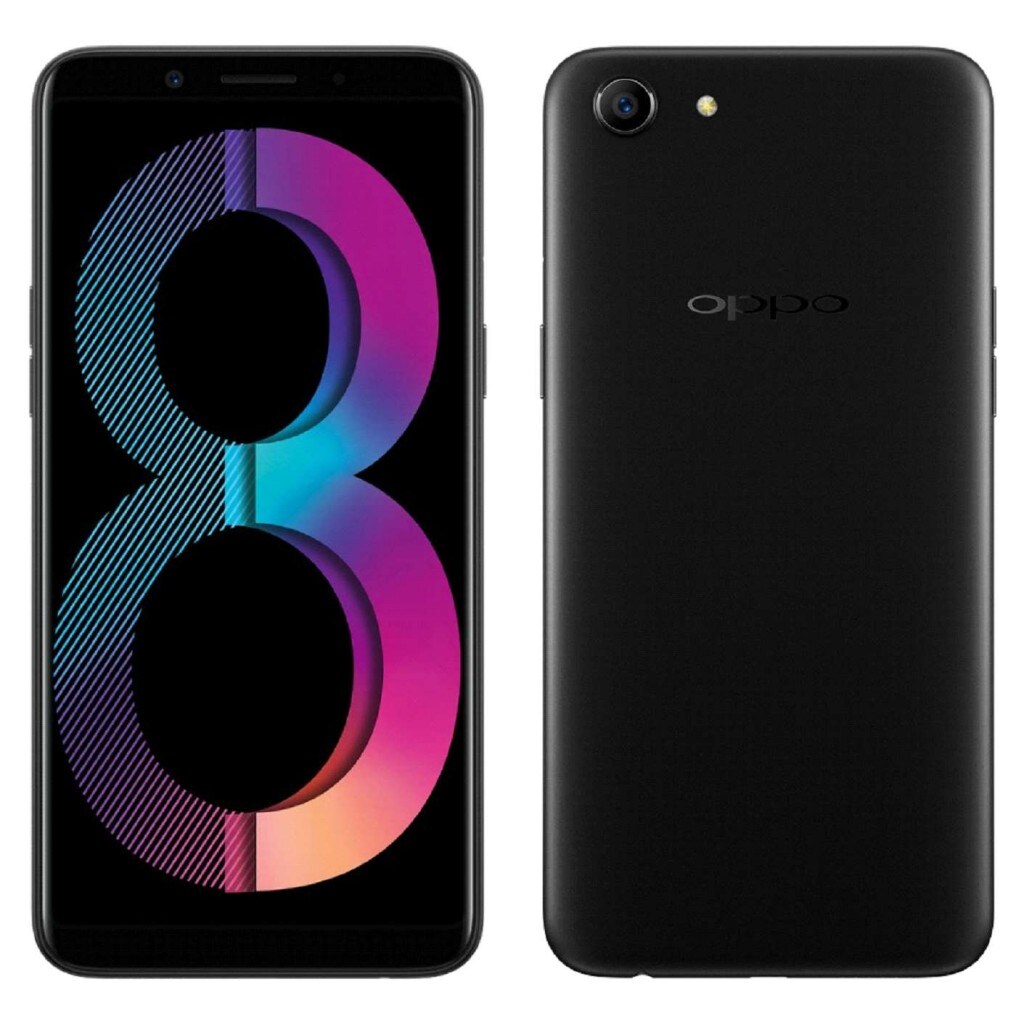 The affordable smartphone segment was already competitive, but OPPO A83 has raised the bar to a much higher level. Today, we are going to find out how OPPO A83 measures against some of the major players in the affordable smartphone segment. Here is a look at the competition.
(L to R) Samsung Galaxy J7 Prime, Xiaomi A1 and VIVO Y69
Brace yourself because the warriors are on the battlefield and one will emerge as the champion of the affordable smartphone segment!
Showdown of displays
All four of our competitors have high definition displays, but the similarities end here and OPPO A83 takes a giant leap ahead of its competition. The other three smartphones have a 5.5 inch display with a 16:9 aspect ratio while the OPPO A83 has a 5.7 inch display with an 18:9 aspect ratio. In addition to this, OPPO A83 has a 76.2% screen-to-body ratio which is the best amongst the four. In simple words, you get a bigger screen in a compact body which makes it easy to use with one hand.
Selfie face off
The second challenge for our competitors is to take a great selfie. And everyone knows that OPPO and selfies go hand in hand. While Samsung J7, Mi A1 and VIVO Y69 sport the standard beautify feature, OPPO A83 has incorporated the A.I. Beauty recognition technology. This technology is based on the global database of human faces and enables the A83 to recognise gender, age, skin tone, skin type and then precisely refine over 200 facial features to capture the real you.
The ultimate unlock
Fingerprint sensors have made unlocking smartphones easier, faster and secure. All of these reasons have made fingerprint sensors a standard feature in most affordable smartphones including our four competitors. However, there are moments when using a fingerprint sensor can be a little inconvenient like when your hands are wet, while you're wearing gloves or when your smartphone is too big for one hand usage. To eliminate these inconveniences, OPPO A83 has become the first smartphone in its price segment to introduce Face Unlock which unlocks the smartphone as soon as you put your face in front of the front camera.
Playing with power
Multitasking is the way to go hence the performance of your smartphone is of utmost importance. OPPO A83 has completely overwhelmed its competition in terms of power by becoming the first smartphone in its category to introduce an Octa-core 2.5 GHz Cortex-A53 processor which makes multitasking a piece of cake. And you know what? You can download as many apps for multitasking because OPPO A83 has an internal storage of 32 GB which can be expanded up to 256 GB!
Making an affordable smartphone that does it all is a tough task. Many brands have done exceptionally well in the affordable smartphone price segment, however, OPPO A83 is something special. The smartphone combines its solid hardware with innovative software to create a genuinely well-balanced affordable smartphone that can cater to your every need.
The OPPO A83 is available on both Amazon and Flipkart.
This is a partnered post.
Updated Date: Feb 10, 2018 11:57 AM