Experience cutting-edge design at India's first Art and Design Expo by curator and Architect Ashiesh Shah
Experience cutting-edge design at India's first Art and Design Expo
India is blessed to have a diverse material palette when it comes to art and design. And what better way to celebrate this diversity and richness than with a design-centric exhibition, where the best from the fields of art, décor and design come together to showcase their talents. Unravelling this strength of India is Ashiesh Shah, a renowned architect and multiple award winner and amongst the 50 most influential names in architecture. He is currently curating D/code India's one-of-a-kind luxury design bespoke exhibition by Home & Design Trends.
With an aim to honour the 'Make in India,' initiative, the exhibition will unite retail furniture brands, upcoming artists, product designers, and some of India's most talented artists all under one roof, helping a customer connect directly with an artisan or craftsman of their choice. The two-day event will be held at the Four Seasons Hotel in Mumbai, on March 17th & 18th and will showcase over forty exclusive design brands across twelve industries. The event is expected to have a footfall of around 20,000 people and will be the ideal go-to destination for connecting with art, craft and design, all on a global platform.
This is a Partnered Post. 
Find latest and upcoming tech gadgets online on Tech2 Gadgets. Get technology news, gadgets reviews & ratings. Popular gadgets including laptop, tablet and mobile specifications, features, prices, comparison.
News & Analysis
This Kia Sonet will be offered with Bose audio system and an intelligent manual transmission.
Arts & Culture
One of the principal objectives of the project was to create an awareness in Europe and beyond on the current struggles faced by migrant labourers displaced after COVID-19 lockdowns in India, who have been walking inhuman distances to get to their villages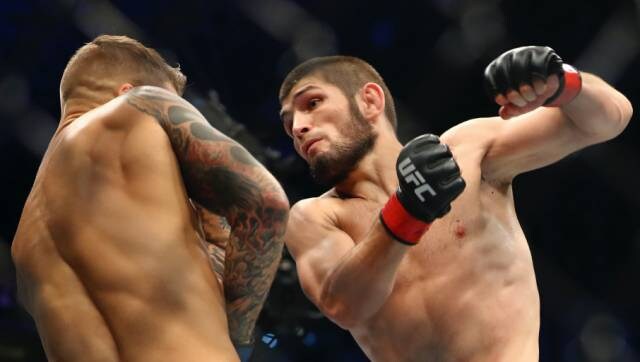 Sports
Khabib Nurmagomedov (28-0) holds the longest active unbeaten streak in MMA, and he became the UFC's lightweight champion in April 2018 by defeating Al Iaquinta for the vacant belt.