Binge watching has become one of the more popular buzzwords in the last couple of years in India. The primary reasons for the meteoric rise of online consumption of digital content have been affordable gadgets and a surreal drop in internet data prices. While the tools and services required to consume digital content are now more accessible, the quality and quantity of digital content itself have increased substantially even rivalling more traditional mediums.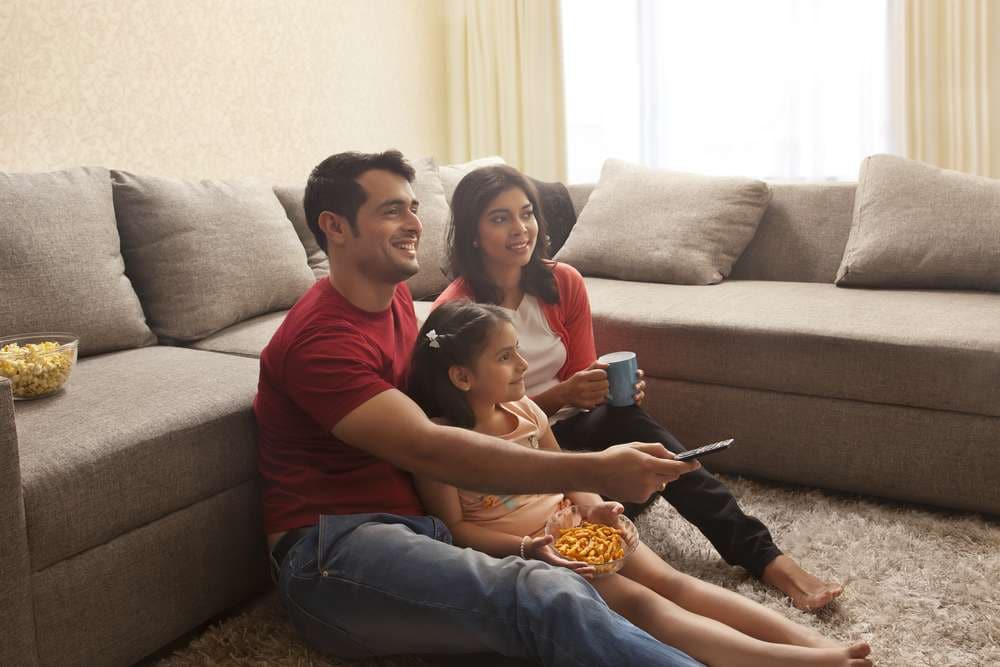 But how do Indians consume digital content in 2018? The first and the most obvious answer will be smartphones, and they make complete sense. The second choice is a laptop which lacks the portability of a smartphone but provides a much better viewing experience. The third and according to us the best way to stream digital content is through smart TVs which is still a minority in India but is growing at a rapid pace, and the credit goes to Flipkart.
Be it a pair of shoes or a smartphone, Flipkart has changed the way India shops through its swift service, exciting offers and features. They have done the same with smart TVs through exclusive partnerships with global brands like Xiaomi and Vu to offer affordable smart TVs in India. Flipkart has now partnered with French Brand Thomson to launch their smart TVs in India.
Commenting on the exclusive launch of Thomson smart TVs on Flipkart, Sandeep Karwa, head of TV & Large appliance said, "Flipkart ensures a shopping experience for customers that is driven by a diverse selection, offering them with best in class technology at affordable prices. Thomson, a trusted brand worldwide, comes with a global legacy in technology and innovation. Our exclusive partnership with Thomson offers our shoppers a complete package of smart technology and great features at an aggressive price, making it a compelling offer and we are confident this would be another best seller on Flipkart. Replicating our strategy for smartphones, this launch marries well into our commitment of driving innovation in the market while we continue to be India's most trusted destination for TVs"
Now, most of you probably wouldn't be aware of Thomson, but the French brand was extremely successful in India in the nineties. And Thomson replicated its success on 13th April by selling out all three of its smart TV models in a single day #OnlyOnFlipkart! The history of the brand quite illustrious and dates back to 1893 when it was founded by Elihu Thomson in Paris. Thomson manufactured its first set of TVs in 1936 with the 819 series and fast-forward to 2018, the brand has launched B9 and UD9 series of smart TVs in India #OnlyOnFlipkart. Let's take a quick look at what you can expect from Thomson Smart TVs.
This 32-inch B9 series smart TV is the perfect option for your first smart TV.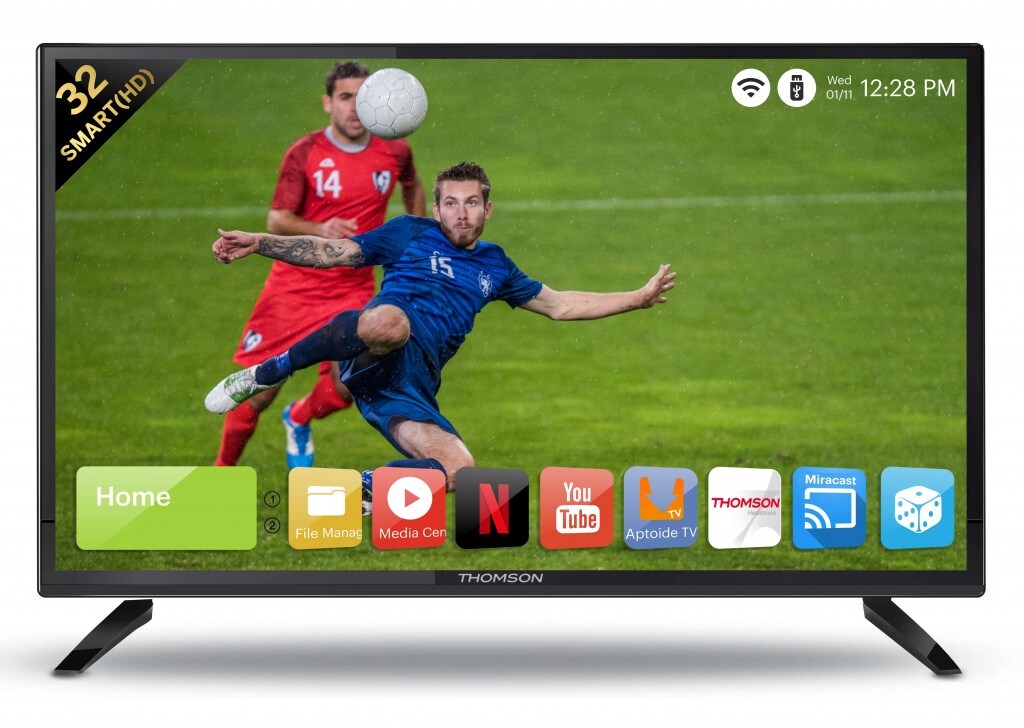 The B9 series smart TV is also available in a 40-inch screen.
If you are looking to upgrade, then the UD9 series smart TV should be on the top of your list.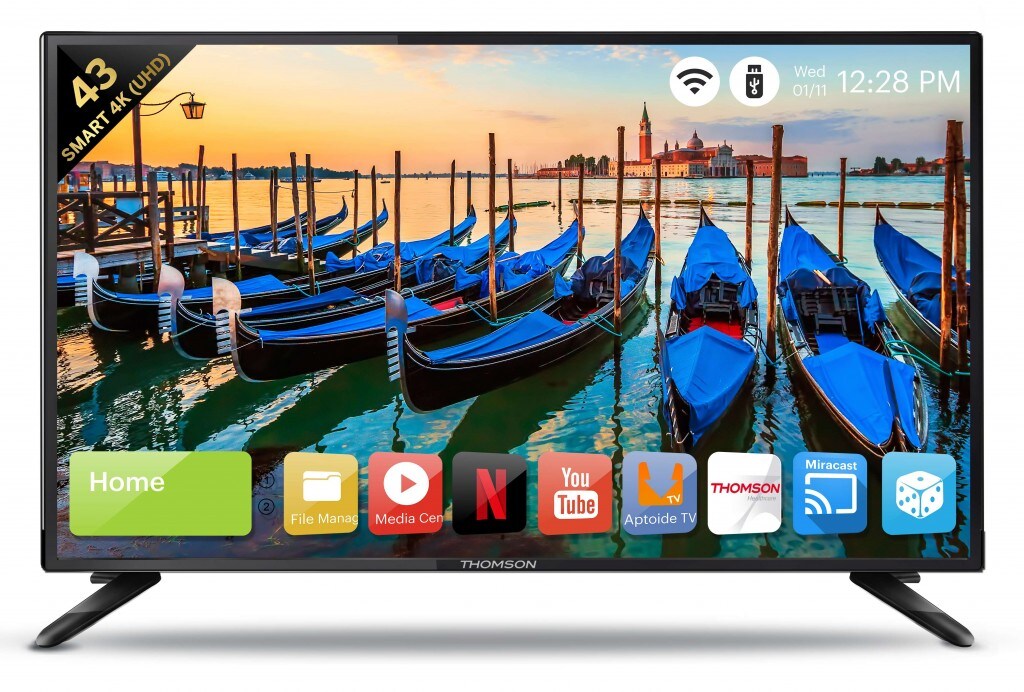 We compared 43-inch smart TVs offered by Thomson, Mi and Vu on Flipkart and found some interesting results. Click here to view the complete comparison on Flipkart.
We know that you're super excited about Thomson launching their smart TVs in India, and so is Flipkart. And guess what? They are even learning French!
Guess what's happening at @Flipkart. Why are people learning #French? Watch this video to find out! #FlipkartGoesFrench pic.twitter.com/qW4H4rOV4U

— Flipkart (@Flipkart) April 10, 2018
Knowing Flipkart they would aim for nothing less than perfection, so they asked Kalki for some Aidez-moi (help).
And guess what? Flipkart is not the only one excited about the launch of Thomson Smart TVs in India. The early buyers are equally pumped, and it's clearly visible in their reviews.
Review for 32-inch B9 series smart TV
Review for B9 series 40-inch smart TV

Review for UD9 series 43-inch smart TV
Thomson Smart TVs has also received rave reviews from many renowned publishers.
Review by India Today
Review by Stuff.TV
The next sale for Thomson Smart TVs will start on 18th April at noon #OnlyOnFlipkart.
This is a partnered post. 
Your guide to the latest cricket World Cup stories, analysis, reports, opinions, live updates and scores on https://www.firstpost.com/firstcricket/series/icc-cricket-world-cup-2019.html. Follow us on Twitter and Instagram or like our Facebook page for updates throughout the ongoing event in England and Wales.
Updated Date: Apr 17, 2018 13:05:34 IST