LT Foods has released a new campaign for its flagship brand, Daawat Basmati Rice. Conceptualised by Lowe Lintas, the ad spot stars Bollywood actor Amitabh Bachchan.
The TV commercial shows Bachchan talking about how India expresses love through food. Interspersed with his narrative are a few stories which show how people don't express their love with words but with actions. The first story shows a couple who stop after hugging, seeing that their daughter is sitting in front of them. They express their love at the dinner table, where the wife serves the husband his food.
The next story shows how a foreign girl greets her Indian boyfriend's mother with a hug. The lady, surprised, expresses her love through the food she cooks for her. The third story shows how a couple makes up after a fight by serving each other food. The next scene is where a woman is packing lunch in a tiffin box and Bachchan says, "Everyday we send and receive love in a tiffin box, unlike boring SMSes." The last scene is when he goes to serve food to his wife, who is asleep after waiting up for him. The commercial ends with the tagline, "Pyaar ki special bhasha- Daawat."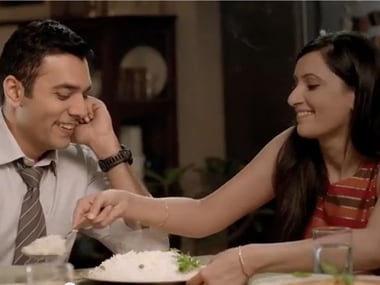 Vivek Chandra, CEO, LT Foods, said, "Daawat Basmati Rice understands the importance of rice in a family's meal. Daawat Basmati has taken a step further and created a unique range of basmati rice for different dishes and cuisines. These grains are specifically picked, processed and packed, so that consumers can bring out the subtle wonder of each dish they prepare. This TVC strengthens the brand ethos by talking about the role a great dish plays in our life and how it helps us to express love."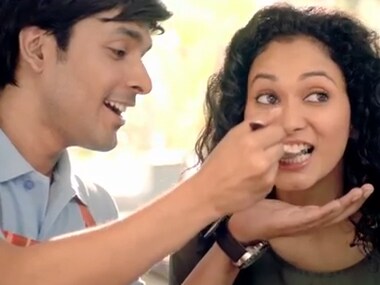 R Balki, Chief Creative Officer & Chairman, Lowe Lintas, added, "We Indians though a little shy, a little introvertish, express our love uniquely through food. Rice being at the centre of our food shoulders the responsibility of this expression of love. Daawat is the finest Basmati...the finest vehicle for this expression. Thus the concept of 'pyaar ki special bhasha' and who better than 'Amitabh Bachchan' to remind us about our expression of love through food which he does with his inimitable touch of humor."
The TVC is currently on air across various channels and the brandwill adopta360-degree communication strategy.
Credits:
Chief Creative Officer & Chairman - R Balki
National Creative Director - Amer Jaleel
President (Creative) - Deepa G
Executive Creative Director - Shriram
Unit Creative Director - Shayondeep Pal
Unit Creative Director - Mohit Arora
Creative Director - Manzoor Alam, Ira Gupta
Director - Shoojit Sircar
Account Management - Nikhil Mahajan, Dallbir Singh, Naman Pal
Planning - Naresh Krishnaswamy
Updated Date: Dec 21, 2014 04:37:13 IST