Christmas may be the best occasion to celebrate time with family and friends but it's also one of the best opportunities for you to play Secret Santa and gift your loved ones something wonderful that they'll cherish forever. Gift your technology-loving friend an amazing and affordable tech gadget and you'll be able to add an extra ounce of magic to their holiday celebrations.
The list of tech gadgets keeps getting impressive every year—and so we've come up with the five most amazing gift ideas for the tech lover in your life.
Here are five game-changing products that we think make great Christmas gifts in 2016:
Google DaydreamView headset
Google's Daydream View VR headset may not be available in India yet but it's available online in the US for $79, which is roughly Rs. 5,330. Friends or family in the US who can ship it to you can help you make your tech-loving friend's Christmas extra magical. It's one of the few comfortable VR headsets available in the market today because of its attractive fabric and its design. It's made up of two parts: the first is a lightweight holder for your smartphone accompanied by a set of lenses and a strap you can use to attach the headset to your face. It also comes with its own unique controller. We think Google's new virtual reality headset makes for an inexpensive and unique gift idea.
Wireless bamboo keyboard and mouse
Do your friends love technology and the environment? Then what better way to surprise them than by getting them this cool bamboo wireless keyboard and mouse combo?This is a unique and revolutionary product combination made of biodegradable and eco-friendly bamboo. This product is compatible with Windows 2000, Windows XP and even Windows 7.This eco-friendly tech gadget combo is an ideal gift for trendy tech-lovers who are passionate about keeping the environment clean and green. You can buy it on Prezzybox for about Rs. 2,700.
Samsung Gear Fit2 GPS sports band
Know that your friend will be looking to get back into shape post-Christmas. So why not gift him/her the Samsung Gear Fit2 GPS sports band, which even includes a heart rate monitor?The built-in GPS tracks the running route, distance and speed in real-time with precision so that you can work out the way you need to. This device is so accurate you don't even need to tell it whether you're walking, running or cycling. It just knows. The Super AMOLED display is large so that you can easily check your stats mid-workout without interrupting your exercise. The sports band is sleek and stylish. At $180 we think this gadget is a perfect buy for Christmas.
USB-powered mug warmer
Think of Christmas and you can feel the taste of hot chocolate and marshmallows.Get your friend this super-cheap USB-powered mug warmer that he/she can even carry to work and plug into the computer. The device's high-quality insulation keeps drinks warm without burning the table/desk. For those days when you're working hard and don't feel like stepping into the office cafeteria to reheat your coffee or tea, this is the perfect solution!
 OPPO F1s smartphone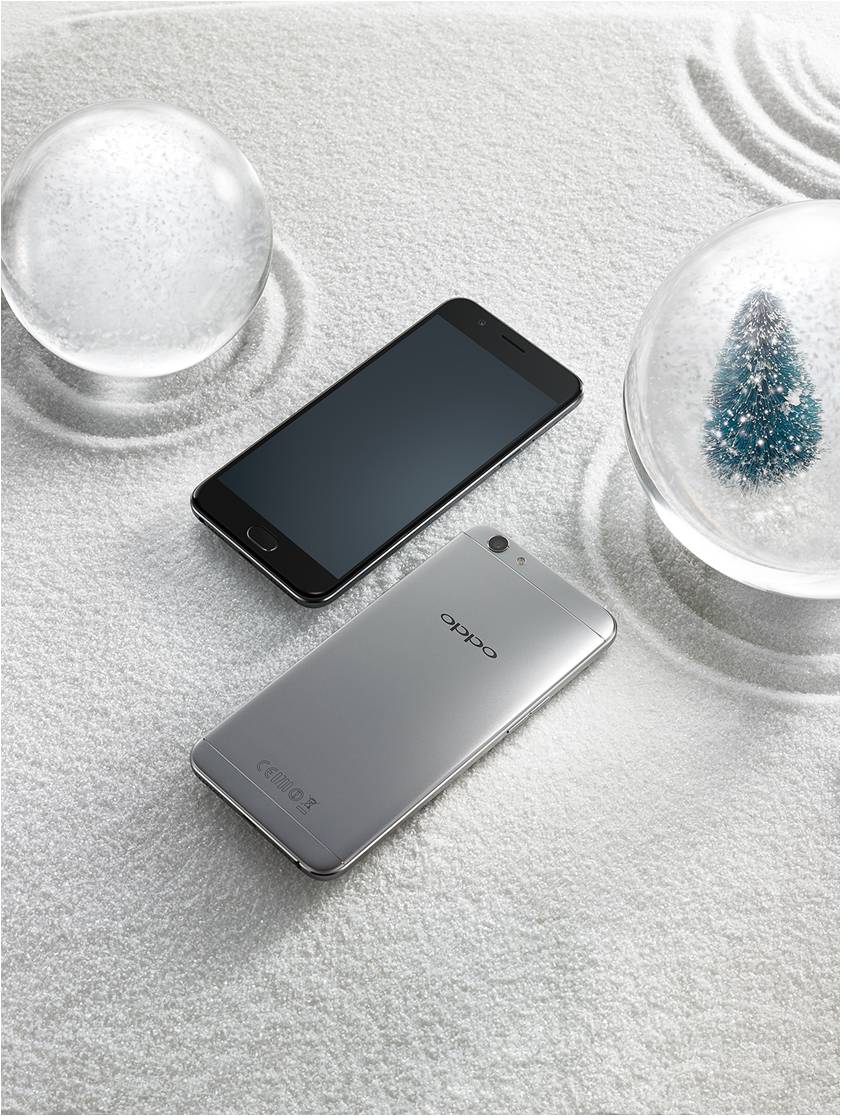 Your smartphone-loving friends will love you even more for this gift: the new OPPO F1s "selfie-expert" smartphone that offers a rich camera experience.OPPO has stepped up the selfie revolution with the F1s by offering customers a great Beautify 4.0 feature. The phone has a 16-megapixel front camera, which helps you take a photo of the best version of you every time. Its newly upgraded version offers 4GB RAM and 64GB ROM giving you a faster-operating speed and extra space for 10,000 more selfies. The upgraded OPPO F1s is available in two colors: gold and grey, and its metallic body make you feel classy. Priced at Rs. 18,990 the upgraded OPPO F1s smartphone is the perfect gift for your friend to make him/her feel extra special this Christmas.
We hope this list of 5 awesome gadgets inspires you to add a touch of magic to your loved ones' Christmas!
This is a partnered post.
Updated Date: Dec 21, 2016 14:17:46 IST