Shaving is serious business. No one knows that better than Gillette. It is one of the few brands worldwide that truly understands men, their needs, and their desires.
A man's relationship with his tools is pretty complex. He wants them to a) Perform well b) Get the job done c) Not give up mid-way and most importantly d) Not embarrass him in front of friends. That's a lot to ask from an object that is as good as the person wielding it. The tool in question could be a drill, a game controller, a grill or a razor.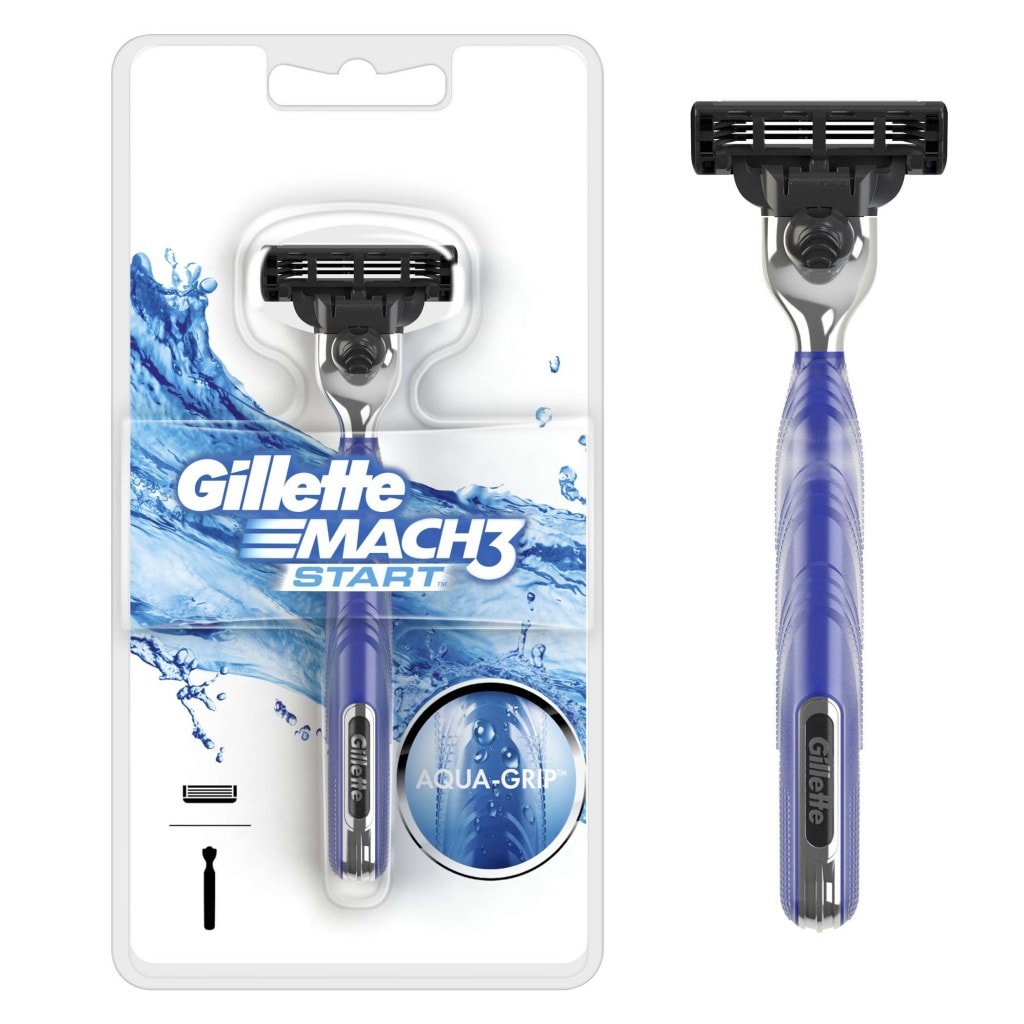 Gillette's MACH3 razors have stood the test of time and passed all the tests that men have thrown at it for 20 years. Gillette knows that skin, hair type, physical features play an important role in choosing the right razor. With rival manufacturers breathing down Gillette's neck, the company knows better and is taking steps in the right direction by growing the product category. Gillette is cognizant of the fact that it has to design smarter products that fulfil real needs of men and add variety to the razor market. This is where the MACH3 comes in.
With a constant focus on technological superiority and craftsmanship, the MACH3 has evolved to deliver a clean shave every day, helping millions of men across the world reset and refresh, every morning. Be it a one-day stubble, a week's scruff or a month's worth of beard growth; it doesn't matter. With blades precisely engineered to be stronger than steel, the MACH3 family towers over all other brands.
And now, to mark the 20th anniversary of the MACH3, Gillette has launched the Gillette MACH3 Start with a 360 Aqua Grip handle, that is built for total control even when wet.
It features 3 stronger-than-steel blades that stay sharp for a longer period, and a pivoting head that transfers the pressure of the user's hand away from the blades for better skin comfort. An open architecture allows easy rinsing, and 5 soft micro fins create a smooth surface for a comfortable shave.
The MACH3 Start features an innovative handle, with blades that are thinner than a surgeon's scalpel. Combined with the strength of the blades, the result is 'the closest shave in fewer strokes'.
It's no surprise that the MACH3 has an ever-growing base of endorsers and fans. From Rahul 'The Wall' Dravid to tennis great Roger Federer, to Arsenal's Thierry Henry, to a new kid on the cricketing block Hardik Pandya, the MACH3 has a rich history of super-achievers who love the brand. The brand shares the same go-getter attitude as these sportsmen.
Hardik Pandya, the face of MACH3 says, "Since the time I started shaving, Gillette MACH3 is the brand that I love and use regularly. With grooming being an essential part of my daily routine, it is a privilege to be a part of the MACH3 family. Looking clean and fresh is a priority for me and facial hair has played a very important role in shaping my everyday attitude."
With the MACH3, you know there's always something better coming up. Apart from the MACH3 Start with the Aqua Grip, Gillette is improving the original MACH3 with sharper blades that take on tough and coarse beard hair. The blades are made with high-quality stainless steel that is precisely thinned and coated for durability to cut through beard hair easily.
20 years and going strong, MACH3 continues to innovate and advance with state of the art craftsmanship and cutting-edge technology.
This is a partnered post. 
Firstpost is now on WhatsApp. For the latest analysis, commentary and news updates, sign up for our WhatsApp services. Just go to Firstpost.com/Whatsapp and hit the Subscribe button.
Updated Date: Nov 30, 2018 14:43:37 IST