International Women's Day celebrated on March 8 is a global day celebrating the social, economic, cultural and political achievements of women. The day also marks a call to action for gender equality. This Women's Day, a perfect time to pamper yourself and your loved ones, all the women can choose and shop across brands like Shoppers' Stop, Pantaloons and exclusive women's brands like W, Aurelia and Wishful and simply choose FreeCharge as their payment option.
FreeCharge not only lets you make your payments lighting fast but also in a safe and secure way. You can spend as much time as you like picking that perfect outfit but your payments will be swift. All you need to do is scan the QR code, enter the payable amount, tap pay and you have successfully paid for your purchase.  One can shop across contemporary fashion, western, Indian, ethnic, casual wear, accessories, bags, footwear and much more and check-out in less than 10 seconds with FreeCharge by simply tapping and no typing payment options.
Even if you don't have internet connectivity then don't fret because FreeCharge has you covered.FreeCharge has developed this innovative feature, especially for the Indian users to allow the user to complete the transaction even when there is no internet or phone coverage.
The OTG (On-the-go) pin is a dynamic 4 digit code that resides in the user's FreeCharge App that keeps changing every 180 seconds and is present even with no internet or phone coverage. To make the payment, all you need to do is enter your phone number and the OTG pin in the POS machine of the merchant to complete the transaction. Nearly 95% of the transactions are done in less than 10 seconds using OTG pin making FreeCharge one of the fastest App in the payments business.
Women's day is not just a mere day, but a symbol of women empowerment. And Indian women have been the brand ambassadors for women empowerment. From Priyanka Chopra ruling the roost in Hollywood to Sakshi Malik and PV Sindhu making the nation proud at the Olympics to the everyday Indian women who juggle multiple roles day in and day out.
Indian women have defied age-old societal norms through their sheer determination and fearlessness. They have played a pivotal role in the nation's progress. India is transforming at a rapid pace both socially and economically. So, this International Women's Day all the women should not only be proud of their achievements and belief in equal opportunities but also deserve to pamper themselves and their loved ones.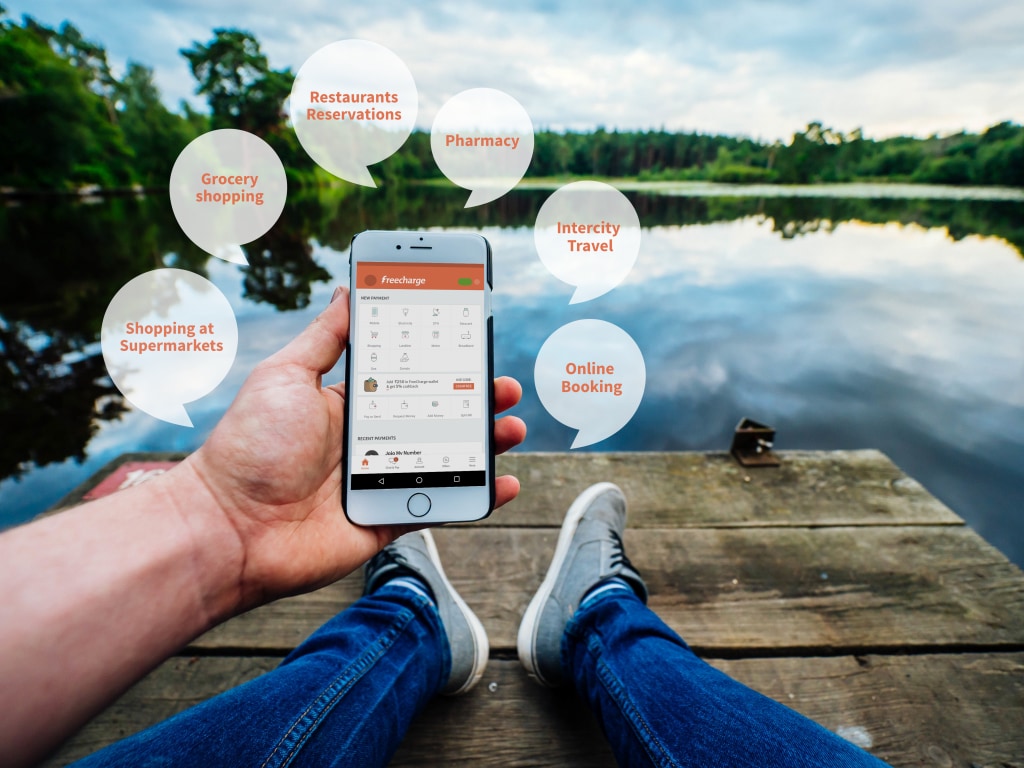 This International Women's Day let's go digital!
This is a partnered post.
Updated Date: Mar 07, 2017 19:20 PM