Art is not what you see, but what you make others see – Edgar Degas
Art is self-expression and communication and has been so – through the ages. From the prehistoric era to the renaissance, art with its various forms has helped translate our thoughts into mesmerizing visual accounts. Paintings and illustrations can apprise an event or an object in far greater detail than written words. And visual communication gets further elevation with the introduction of a third dimension.
3D or three-dimensional art is a life-like interpretation of something or someone on a piece of paper. 3D art provides width, height, and length – creating an illusion which makes us feel as if we can jump right into the canvas. The introduction of stereoscope by David Brewster in 1844 made it possible to take photographs with greater depth perception providing a 3D effect.
Apart from photographs, artists have widely incorporated visual cues in their paintings to provide depth perception.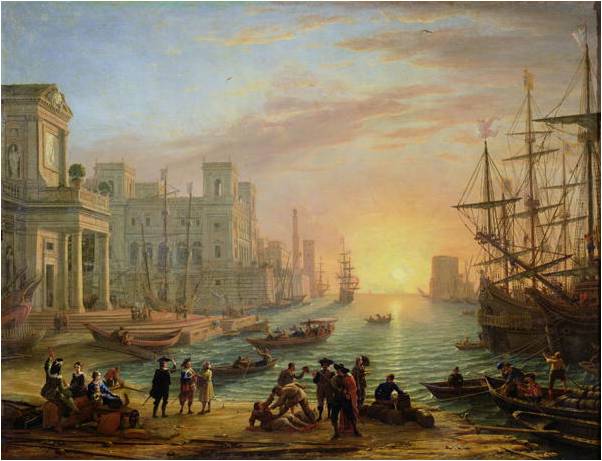 According to landscape artist David Dunlop to draw a convincing sketch of a landscape or piece of fruit one must stop identifying objects and instead see scenes as collections of lines, shadows, shapes and contours. Our brains are programmed to identify objects and if people can learn to turn off that part of the brain then they can draw those objects themselves instead of icons.
Santosh Sangale is an artist who dabbles in multiple art forms. According to Santosh, crystalline shapes are one of the most beautiful naturally occurring formations. The artist who holds a Diploma in Foundation from L.S. Raheja School of Art and a B.F.A. (Applied Art) from Sir J.J. Institute of Applied Art, recently created a 3D artwork inspired by the new crystalline design Skoda Rapid which too takes its design inspiration from Bohemian crystals. The collaboration between Skoda Auto and Santosh Sangale for the Skoda Design Project to create a 3D rendition of the new Skoda Rapid turned out to be simply clever.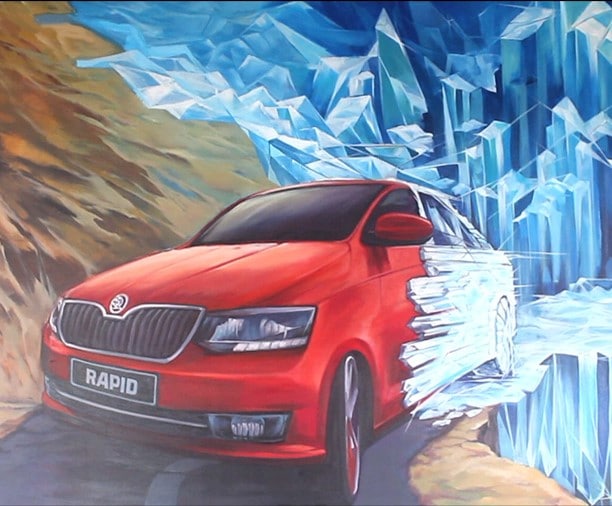 His artwork showcases the new Skoda Rapid emerging from a crystalline mountain. The mountain signifies the natural presence of crystals in nature while the Skoda Rapid signifies the new crystalline design philosophy adopted by Skoda Auto. The juxtaposition between the new Skoda Rapid and Crystal Mountain combine to create beautiful crystalline patterns. The angles, shading, shapes and contour all come together to form a hyper-realistic interpretation of the new Skoda Rapid.
All the edges and lines in the crystalline design are clear, precise and sharp. The crystalline design elements help accentuate the exterior. The interplay of light and shadow creates powerful effects on the strikingly chiselled surfaces of the new Skoda Rapid.
You can check out the making of the Skoda Rapid 3D art right here!
Explore the new Crystalline Skoda Rapid.
This is a partnered post.
Updated Date: Dec 28, 2016 10:56:46 IST