Through an advertising campaign, British Airways invites you to walk the air bridge into the one stop shop for luxury in the skies. Reigniting its motto 'To Fly. To Serve', the ad campaign was unveiled during the 'England versus Moldova' World Cup qualifier. Created by BBH, the TV advert will also run in a number of the airline's international markets, including USA and India.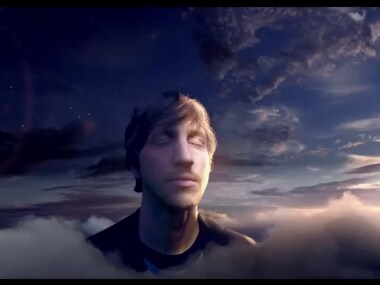 The new ad uses transitions to highlight how technology, design, and human effort intersect to take average flyers from point A to B. It compares similar geometrical shapes of city grids and computer chips, the movements of airport escalators and airlines, and what studio designs look like when put into action.
The video follows a customer's journey using a 'micro to macro' style of filming. The footage shows close up shots of the intimate details of flying, panning to wide shots of the aircraft in motion. It draws contrasts between them both, showing the care and thought that goes into every part of their journey. The end frame shows the British Airways' logo being stitched into fabric, with the voiceover commenting 'To Fly. To Serve. Today. Tomorrow."
Christopher Fordyce, Regional Commercial Manager, British Airways, South Asia, said, "We have been flying to India for over 84 years and stand out for our innovative techniques to engage with our customers. The motto 'To Fly. To Serve.' is an integral part of British Airways and we are very excited to launch the advert in India, which highlights our brilliant on-board expertise. Through this ad film, flyers will get a unique opportunity to witness the travel experience with British Airways as we stay true to our goal- "To Fly. To Serve. "
The campaign uses TV, cinema, press, digital, outdoor media and social media, and will run until October, in two different phases.
The film is directed by Martin Krejci, with cinematography from Anthony Dod Mantle, who won an Oscar for his involvement in Slumdog Millionaire. It features a vibrant soundtrack 'Experience' (Starkey Remix), by the acclaimed Italian composer and pianist, Ludovico Einaudi.
In social media, a digital campaign to coincide with the launch of the Dreamliner 787 will commence on 19 September, and again on 24 September for the A380 flight to Los Angeles.
It invites social media users to 'tweet' a message using #racetheplane @British_Airways. Each tweet will fuel a virtual version of the aircraft, racing against the actual flight, with prizes to be won.
Updated Date: Dec 21, 2014 04:29:12 IST