Berger Paints uses Kerala nuances in its new TVC
The ad campaign has been conceptualised by Rediffusion Y&R.
Berger Paints launched a new advertising campaign for its exterior paint brand WeatherCoat All Guard. Conceptualised by Rediffusion Y&R, the philosophy behind the campaign is to position WeatherCoat All Guard as the first silicon-based water resistant paint which has the ability to repel water.
The creative brief was to establish the benefit of WeatherCoat All Guard using Kerala nuances so that the film would have a closer relevance to the audiences across Kerala.
The film opens with a foreign tourist looking for famous attractions in Kerala. All directions to the tourist are given keeping "Aravind Alayam" as a landmark. On reaching this landmark, he is mesmerized by the beauty of the house which is painted by the WeatherCoat All Guard exterior paint. The film shows the protected exterior walls of a house which repel rain water and are resplendent.
Suraj Das, Group Product Manager, Berger Paints India Ltd, said, "The advertisement is based on the consumer insight that people in Kerala are really proud of their houses. The ad takes this insight and creates a story around a house which, after painting with Berger WeatherCoat All Guard, has become a landmark in the city. WeatherCoat All Guard has silicon that drives water and keeps the house looking fresh and resplendent for years to come. It signs off on a note saying - A long-lasting and beautiful house is an owner's pride."
Sanju Menon, Branch Head - Rediffusion Y&R Kolkata, said, "The challenge was to energise Berger WeatherCoat All Guard in the Kerala market. Tapping into insights and nuances through extensive interactions with consumers and dealers gave us a peek into their lives. Differentiating the communication from competition through a simple yet humorous story, peppered with slices of life from Kerala, should help in increasing brand recall in the region."
The ad spot will be supported by print, outdoor and electronic mediums.
Credits:
Director - Priyadarshan
Cinematographer - Thiru
Producer - MAD Studios
Agency - Rediffusion Y&R Kolkata
Branch Head - Sanju Menon
Executive Creative Directors - Nilanjan Dasgupta and Piyash Ghosh
Lifestyle
From amplifying COVID-relief resources for oxygen, ICU beds, plasma, and medicine on Instagram to donating up to 100 percent of their sales to organisations working on the ground to provide aid to those affected, fashion is positioned to help.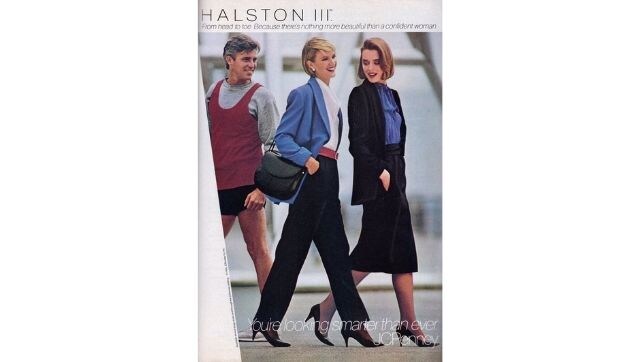 Entertainment
The subject of an eponymous Netflix miniseries starring Ewan McGregor, Halston became one of the earliest American designers to extend his brand to multiple price points. In doing so, he made designs that were normally out of reach for everyday Americans available to the masses.