Smartphones and social media expand our universe. We can connect with others or collect information easier and faster than ever - Daniel Goleman
Imagine a world without internet! Did you just cringe at the first sentence? Well, the world without internet is no less than an apocalypse. We not only need it, but we want it. The internet is an integral part of our lives, and there are various mediums through which we can experience it. But there is one medium that is unrivalled and it definitely plays a huge role in our lives – the smartphone.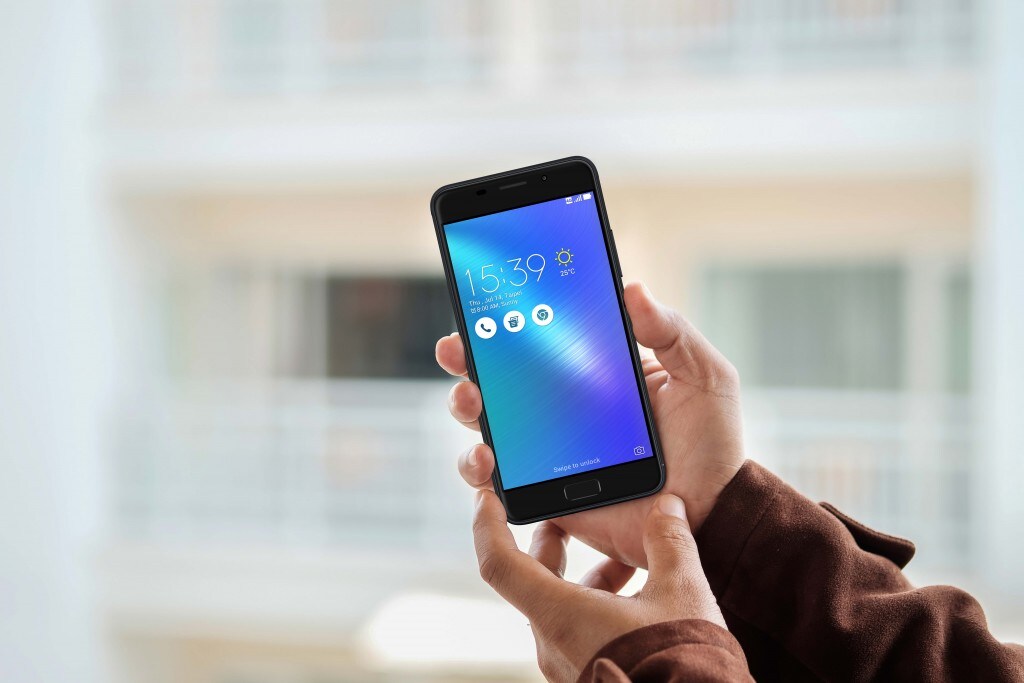 Smartphones have come a long way, and Asus has played a huge role in that. The company took the smartphone market by storm when it launched the ZenFone 2 (ZE551ML) in March 2015 which was the world's first 4GB RAM smartphone. It was followed by a series of Zenfones that stood for great quality and were the literal synonym of 'value for money'. The power-packed Zenfone 3 Max is one of the most notable series of smartphones in the Zenfone lineup, and it has a new evolution in the face of Zenfone 3S Max. And now, we will list down few very good reasons why you need the Asus Zenfone 3S Max in your lives.
Battery backup for days – The Zenfone 3S Max sports an out of the ordinary 5000mAh Lithium-polymer battery! The battery life on the Zenfone 3S Max lasts well more than a day of aggressive usage and provides a standby time of 34 days on a 4G connection. Not only that, but the ZenFone 3S Max also offers five selectable power modes that enable users to regulate power use according to their needs. The power modes are as following –
Performance Mode
Normal Mode
Power Saving Mode
Super Saving Mode
Customised Mode
Even if you forget to bring your charger, you don't have to worry about running out of power. The ZenFone 3S Max's high battery capacity also lets it double up as a Power bank for charging other devices through its reverse charging capability.
Multitasking made easy – While most of us are on our smartphones, we have multiple tabs open at once which can cause a bit of a lag. However, if you are in a possession of a Zenfone 3S Max then multitasking will become your second nature. And how's that? Well, the Zenfone 3S Max has 3GB of RAM alongside a 1.5 GHz Octa-core processor which makes your multitasking experience as smooth as a hot knife through butter.
Nibble on some Nougat – The Zenfone 3S Max comes pre-installed with the latest Android OS – Android Nougat. The new OS is loaded with new features and refinements, each one improving upon the overall Android experience. Features like; bundled notifications, direct replies and battery saving with doze on the Go makes Nougat by far the best smartphone OS out there.
Perfect pictures and selfies – The ZenFone 3S Max sports a 13-megapixel primary camera and an 8-megapixel front camera but with a special twist. While clicking pictures you can switch over to the HDR mode and capture a mesmerising 52-megapixel picture with a sharp resolution which will give your picture a professional touch. Not only can you capture some great pictures with the Zenfone 3S Max but selfies too. ZenFone 3S Max's 8MP front camera shoots sharp selfies and clear video chats. It also has an 85 degree Field of View for those perfect group selfies.
Mammoth memory – The Zenfone 3S Max comes with an internal storage of 32 GB which can be expanded up to 2 terabytes! If you were planning to buy a hard drive, then you might just want to reconsider.
A beautiful beast – While there is no doubt that the Zenfone 3S Max is a beast on the inside, it is absolutely beautiful on the outside. The ZenFone 3S Max has an aluminium alloy body that is finished with a finely sandblasted matte surface and features gently rounded corners and edges. This premium metal construction not only makes the phone look sophisticated, it also makes it more durable to the test of time. All the while being super-sleek and weighing just 175 grammes. The device also has 75% screen to body ratio – meaning that the bezel takes up only a quarter of its front facing surface area, giving users as large a screen for as compact a phone size as possible.
The specials – While the Zenfone 3S Max sports the best features in its segment, it also has a few unique features which make it stand apart from the crowd.
1. Asus PixelMaster 3.0 – PixelMaster is the iconic brand of entire camera systems in the ZenFone series. The PixelMaster 3.0 App provides various modes that expands and nurtures your photography experience.
2. Asus Zen UI 3.0 – Zenfone 3S Max features the latest ZenUI 3.0 interface which makes for a seamless smartphone experience.
3. Asus Content Hub - ZenFone 3S Max owners join a global community of ZenFone users who are supported by the ASUS ZenFone Content Hub at www.ZenFone.ASUS.com.
So, what are you waiting for? Get yourself a Zenfone 3S Max and elevate your smartphone experience to a whole new level.
Watch Peter Chang (Regional Head South Asia Asus) as he tears down the incredible ZenFone 3S Max to give us a sneak peek at what goes on inside this powerful, compact and mesmerising masterpiece.
This is a partnered post.
Updated Date: Jun 09, 2017 13:22 PM