10+ Best Credit Cards for All Your Needs
A list of 11 credit cards that are best suited to match most of your needs including shopping, retail, travel and entertainment.
Credit cards have made lives easier for the millennials by giving them more purchasing power along with ease of payment. Over the last few years, credit cards have become so popular that now people have different cards to suit different spending habits. With so many cards available in the market, it is easy to get confused. So here we have shared a list of 11 credit cards that are best suited to match most of your needs including shopping, retail, travel and entertainment.
1- SBI Card Elite
Being the second largest market player, SBI Card offers 10 best credit cards matching the varied needs of customers. SBI Credit Cards offer benefits on shopping, travel, hotel booking, entertainment and more. SBI Card Elite is one such premium credit card that comes with exclusive travel benefits like international and domestic lounge access, complimentary Trident Privilege Red Tier membership and complimentary Club Vistara Silver membership. You can also earn extra reward points on booking flight tickets and hotel rooms using this credit card. Although the card attracts an annual fee of Rs 5,000, it also gives back in the form of Movie Tickets worth Rs. 6,000 every year.
2- The American Express® Platinum Travel Credit Card
If you are looking for best travel credit cards in India, this card from American Express must be in your list. It offers unparalleled luxury travel experience to the cardholders. You will receive 5,000 milestone bonus points as welcome gift which can be redeemed against travel voucher worth Rs 4,000. Users will also get 4 complimentary visits to 29 airport lounges across 12 major cities in India. A host of shopping, dining and entertainment benefits are also provided.
3- HDFC Regalia Credit Card
Owning this credit card makes you a part of HDFC's elite circle wherein you can enjoy unbeatable privileges on shopping and travel. Complimentary Priority Pass Membership allows you preferential access to more than a thousand airport lounges across the globe. Club Vistara Silver membership is also offered free of cost. Satiate your hunger for fine-dine with exclusive benefits on dining at some premium restaurants. Apart from these, some other financial benefits also come to you in the form of fuel surcharge waiver, lowest foreign currency mark up and extra reward points.
4- Citibank® Rewards Card
This credit card is counted among the top shopping credit cards in India. If you are a frequent shopper and meet most of your monthly expenses with credit card, Citibank® Rewards Card is best for you as it lets you earn while spending. You can earn as many as 10 Reward Points on every Rs 125 spent on apparel and department stores. Also get bonus points as welcome gift and on reaching certain spending targets. The best part is that these reward points never expire and can be redeemed against exciting gift vouchers or direct statement credit.
5- SBI StyleUP Credit Card
Keep your wardrobe updated and steal the limelight without spending a fortune. This credit card by SBI offers you upfront discount of 10 percent at FBB and Big Bazaar Stores around the year. You can also earn 10 times more reward points when shopping at the above mentioned stores. Shop for Fashion Apparel, Accessories, Backpacks, Footwear, School Bags and a lot more at these stores and earn more. Enjoy other SBI Card benefits like 1 percent fuel surcharge waiver, flexipay and balance transfer.
6- IndusInd Pinnacle Credit Card
You can make shopping and travel more convenient with IndusInd Pinnacle Credit Card. The reward program of IndusInd lets you earn more every time you spend. This card comes with an exclusive range of travel and lifestyle privileges. Also get preferential access to the most stunning golf clubs across the country along with complimentary golf games and lessons. Get one movie ticket absolutely free when you book couple movie tickets on Book My Show. Enjoy these exclusive benefits when using this credit card for your favourite expenses.
7- Standard Chartered Manhattan Platinum Credit Card
Make the most of your credit card by earning extra reward points and availing direct cashback into your account. This credit card makes you a part of Standard Chartered's Good Life programme under which you can avail discounts and offers on shopping, dining, travel, entertainment and much more. On your supermarket purchases, you can avail 5 percent cash back for every Rs 150 spent. Also enjoy other benefits like balance transfer, EMI purchases, bill payment, etc.
9- IRCTC SBI Platinum Card
Reserve yourself for extra privileges by getting this platinum card from SBI. You can save up to 1.8 percent transaction charges on booking train tickets through IRCTC; unbeatable rates on airline tickets are also offered. You will also earn 10 percent value back in the form of reward points when you book AC1, AC2, AC3 and AC CC train tickets on IRCTC. Other facilities like utility bill payment, balance transfer, easy money, Flexipay, etc. are also valid on this credit card.
10- HSBC Platinum Credit Card
This is a zero fee credit card by HSBC and is loaded with amazing features and benefits. You can avail direct discounts on flights and restaurants. On minimum spends of Rs 10,000 made in the first 90 days of card issuance, you can avail 10 percent direct cashback. Dining, hotels and telecom spends qualify for three times more reward points. If total spends on your card reach Rs 4,00,000 in a year, you will enjoy 5X reward points on subsequent purchases subject to a maximum of Rs 10,00,000.
11- ICICI Bank Coral Credit Card
Earn more rewards every time you use your credit card for shopping, dining and other expenses. The best benefits of this credit card include 2 complimentary movie tickets every month, one complimentary domestic airport lounge access and 10,000 PAYBACK points on every anniversary. Save at least 15 percent on your dining bills when you use your credit card for fine dine across 2500 restaurants in India.
These 11 credit cards are the most popular ones in the market and match the needs of almost all buyer personalities. Whether you are a shopaholic or a travel enthusiast, you can find the right credit card among these.
This is a Partnered Post.
Find latest and upcoming tech gadgets online on Tech2 Gadgets. Get technology news, gadgets reviews & ratings. Popular gadgets including laptop, tablet and mobile specifications, features, prices, comparison.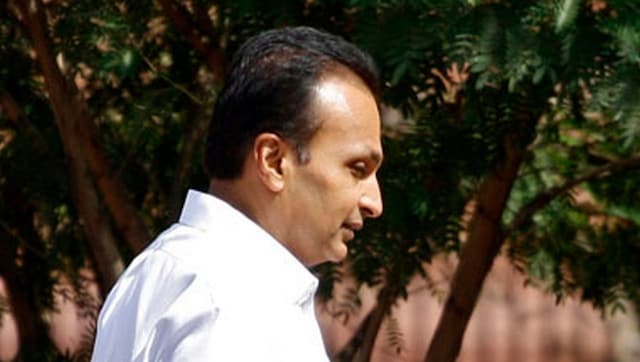 Business
The State Bank of India had moved the apex court to recover Rs 1,200 crore that it had loaned to two firms of the then-chairman of Reliance Communications
News & Analysis
Under the collaboration, payments of up to Rs 2,000 can be made without entering a PIN.
India
The State Bank of India conducted the Clerk Mains examination 2019 on 10 August and 20 September, 2019, at various centres