World Before Her: Filmmaker Nisha Pahuja talks about violence and stories that will bring change
The World Before Her, a documentary about women empowerment by Nisha Pahuja, is being screened in rural India by the filmmakers in an effort to share the stories that will bring about change.
By Nisha Pahuja
Editor's Note: After winning critical acclaim for her documentary, The World Before Her, filmmaker Nisha Pahuja has embarked on a journey. She's taking The World Before Her to the grassroots. Pahuja has been travelling around India, organizing screenings of the documentary, showing the film to audiences for whom violence against women is often considered normal. 
This screening tour is a labour of love; one that is crowdfunded, exhausting, gut-wrenching and yet rewarding. It's made Pahuja realise that in her campaign for women's rights, she has something in common with RSS: they're both trying to win people over to their particular worldview. 
After each screening, Pahuja and her team sit down to have a conversation with their audience about women's rights and secularism. It doesn't always end amicably, but stories are shared and for Pahuja, that is a critically important first step. Here's a look at some of the conversations that watching The World Before Her has inspired. 
I am not an activist. This point becomes increasingly clear the longer we travel and the hotter the summer gets – and Rajasthan, where we are now, is hot.
Rajasthan is the fourth state we've travelled to in the last five weeks on a screening tour with our documentary, The World Before Her.
Last year we released the film about the lives of Miss India aspirants and girls in a Durga Vahini training camp, thanks to Anurag Kashyap and PVR. By and large, The World Before Her was very well received by audiences and critics. This year we're taking the film to several states across India, hoping to have an impact on the way men and women think about gender and to emphasize the importance of a secular India.
When we started this journey, showing the film to audiences far beyond the reach of multiplexes, we had no idea what to expect.  For years, I'd been satisfied simply making documentaries, but the Delhi gang rape changed that. I wanted to see if an active campaign around the film could affect any kind of change especially outside the major metros.
Our target audience has been rural communities, satellite cities and students in small towns – the forgotten corners of India where women's voices are largely silenced, where girls are still murdered at birth or simply not allowed to be born. And where that generation gap between young and old, tradition and 'modernity' is felt most acutely. You genuinely can feel it, whether it's in the young Punjabi boys we spoke to in Punjab's Sirali village, while the Sarpanch looked on, his face set in both fear and defiance; or the explosive young woman in Alwar, Rajasthan, determined to get her PhD and live life on her own terms regardless of what her father or society think. There is simply no denying that outside the bubble of capital cities, a future is being written that is uncertain and complex (as India always has been) and that its most profound impact will be on women.
In many ways, when we go around the country with The World Before Her, we're campaigning for an ideology; battling for hearts and minds just as the RSS (Rashtriya Swayamsevak Sangh) do, just as capitalism does — we're simply selling our own brand of what is just and what is right.
The tools we have are the film, the tireless committed activists we're working with on the ground and our team. None of us – myself, Dhawalika Singh, Omkar Divekar and Neera Chopra – are under any false delusion that what we're doing is big; but we do know that what we're doing is powerful and right.
Perhaps the most valuable person we have with us is Neera, whose extraordinary story was featured in the film. Decades ago, Neera left her husband after he demanded she kill their second girl child. That daughter, Pooja, went on to become Miss India in 2009.  Neera's story resonates deeply for the women we meet. It inspires, fortifies and for some, it clearly cuts too close to home.
Each state we've visited – UP, Punjab, Haryana, Rajasthan – the women tell us stories. There are stories of abuse, honor killings; of women undergoing 10 abortions until they finally have a son; of keeping silent for fear of being murdered.  We hear about underground abortion rings set up to eliminate female fetuses. We learn old Punjabi folk songs about girl children killed at birth, buried and told " to go back from where you came and send us your brother" and the "forced suicides" of young women who returned to their parents' home after being abused by their husbands and in-laws.
For me, the one who stands out – because it's the root of all of this – is a young woman we met in Rajasthan who is crushing her own dreams. Slowly but surely, she's learning to deny who she is and what she wants; just as her sisters did before her and her mother before them.  This is the truth that weighs heaviest, the realization that women live half lives, denied from ever knowing their true potential.  For me, this is the greatest violence because it's become self-inflicted. Everywhere we go, I can't help but feel the weight of broken dreams and unrealized selves.
There are days on the road when the magnitude of what we're hearing is overwhelming and I keep asking myself how can we make a change? Can we really be having an impact in the face of this? In a country that is systematically killing its girl children, what power does a film have or a motley crew of four even with the best of intentions? But it does, and we do because we're listening and we're challenging.
We know that we're moving people, that we're giving them a different way of seeing, and with Neera's example, we're holding up the possibility of unexplored outcomes. One woman in a village in Punjab put it best: "Now that we've met you and seen your story, we know there are other possibilities for us." Or the former RSS member in Amritsar who was so heartbroken by what the Durga Vahini were teaching young girls that he realized he had to rethink his Hindutva beliefs.
The screenings are often proving to be more intense than anything we could have foreseen. Here's what happened when we showed The World Before Her in a tiny, impoverished village in Uttar Pradesh, called Kumrora.
At the screening, there were two men – one old, the other young – who insisted that most sexual violence against women was because they were "asking for it." We tried to get them to see why they were wrong, but it was clear they were having none of it. After several minutes we decided to wrap up.  As we were getting ready to leave, three young boys approached us. I assumed they would have the same point of view as all the other men in the village, but what they said blew us away.  All three were fighting for the rights of their sisters and the girls in the village – at the expense of being ostracized by their own families. It wasn't just that they were talking the talk. They fundamentally believed in equality.
We continued our conversation on the roof of the computer center built by the incredible NGO Sanat Kada and were joined by even more people.  As dusk set in, the young man from earlier in the evening also showed up, quietly perched on the wall, listening.  Finally, it was time for us to go. I walked with him and some of his friends chatting about village life, teasing him about teasing girls. Just before I got in the car he said quietly, "Thank you, madam. You've really made me think."
And with those words, I felt the divide shrink just a little bit.
Change happens in small shifts, often indiscernible, often immeasurable. And sometimes the best way to make that shift is through the simple act of sharing stories.
If you'd like to contribute to The World Before Her's India campaign, click here. Follow Nisha Pahuja (@NishaPahuja) on Twitter. 
India
When official claims are scrutinised in the context of long queues at cremation grounds and large-scale discrepancies in data, the picture becomes even more alarming.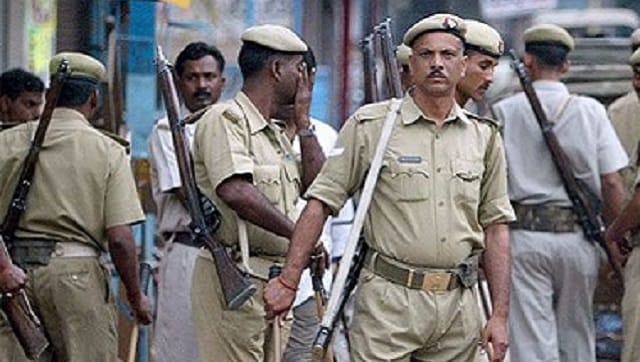 India
The deceased inmates have been identified as gangster Anshu Dixit, Merazuddin alias Meraj Ali, and Mukeem Kala, officials said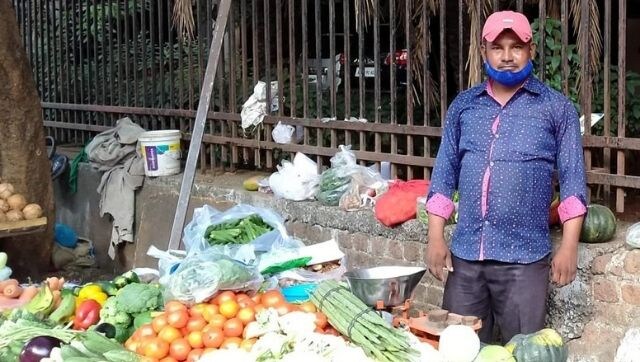 Lifestyle
Through this fortnightly column, Tales From TJ Road, Bachi Karkaria tells the story of Mumbai's metromorphosis