Why Rajinikanth shouldn't let go of his Ambedkarite redemption in Kabali
Rajinikanth's role in Kabali subtly works in Dalit politics and messaging
Among the multiple aspects of the hype that surrounded Kabali, what finally stood out the most was that the character played by Rajinikanth was in fact an Ambedkarite doubling as a gangster. The power dynamics of the gangster-world that played out in Kabali, which to naked eyes looked similar to that of other films of the same genre, were in fact metaphorical and denoted a successful fightback to long-standing Dalit oppression.
While the movie was meant to make a lot of money and resurrect Rajinikanth's stardom, it also turned out to be the biggest mass communication project on Dalit politics in Tamil Nadu that was paid for by corporates and people, including Dalit oppressors. As various media reports have already illustrated, all the inevitable "punch dialogues" of Rajinikanth in the movie were derived from Ambedkarite philosophy, and every single line he spoke was deeply political. Even his characteristic gestural flourishes had a role in accentuating the political message.
There's absolutely no doubt that superstar Rajini is the star of Dalit politics in Kabali although director Pa Ranjith, who assembled a predominantly Dalit crew for the movie has refused to acknowledge such a motive. However, the critical question that nobody has asked so far is if Rajini has donned the role of a Dalit protagonist for only commercial success and money, or out of political conviction too because he is perceived to be close to the BJP. Fundamentally, Hindutva politics is irreconcilable with Dalit politics.
The question is important because political consistency has never been a virtue of Rajinikanth. Just like politicians, he is neither a permanent friend nor a permanent enemy to the main political parties. The zenith of his political relevance was in 1996 when he backed the DMK-TMC (Tamil Maanila Congress, the then breakaway faction of Indian National Congress in Tamil Nadu). Subsequently he threw his weight behind the BJP, which was then in alliance with Jayalalithaa's AIADMK, and since then has been sending vague signals that could only be interpreted as pro-BJP. And now, although on screen, he is standing up for Dalit rights and resistance.
In terms of political conviction and purpose, the Rajini one saw in Kabali somewhat resembled the Rajini in 1996 (assembly elections), when the entire state was looking upto him. He had gone on his customary holiday, that he often undertakes at the height of any hype surrounding him, and was about to return just before the elections. He was the force that would tip the balance against Jayalalithaa, who had become very unpopular after her first term.
As a reporter with The Hindu then, I too was out in the field to cover his return from the US along with several of my colleagues and photographers, who were stationed in different parts of the city. Another colleague had flown all the way to Mumbai because the last leg of Rajini's return was on a domestic flight and he thought he could get an exclusive with the star. The man was courteous during the flight, but refused to utter a word on politics, let alone who he would back.
At the Chennai airport, as old photographs and video footage will show, all hell broke loose. No journalist could get close to him and all that the photographers could manage was a distant shot in the midst of a teeming ocean of people. It was not just his fans, but also workers of the DMK and the TMC. He hadn't thrown his lot with them, but they had already appropriated him.
By sheer chance, I ended up in front of his Poes Garden residence while others unsuccessfully tried to catch up with him at the airport. In addition to me, there was only a PTI reporter and a two-member ANI TV crew. And as soon as the man drove in, we too pushed ourselves in and we practically had him all to ourselves. He was hardly a foot away on his portico and was willing to talk. And that's when he said his famous words that would be replayed a million times in the next few days and weeks: "If Jayalalitha comes back to power, even gods cannot save Tamil Nadu". That was a historical message that tipped the balance against Jayalalithaa.
Scores of journalists toured Tamil Nadu to study the Rajini factor and was convinced that he would make a huge difference, which he did. His fan club members worked openly with the TMC-DMK and Jaya was trounced. His political presence was phenomenal and many even thought he would take the political mantle himself, which he did in near future, but only as a celluloid proxy in delivering cryptic dialogues and taking on the establishment. A few years later, his support to the BJP failed to evoke any response, and his last three movies had practically no political overtones and two of them even bombed at the box office.
Kabali marks the return of the political Rajini. He is extremely powerful in this role because Pa Ranjith is politically astute and knows how to package a cause in a mainstream, commercial idiom. But, did Rajini really know what he was standing up for in the film was Dalit rights, that every "punch dialogue" he said had a political message, and that his sartorial finesse in the film was to accentuate what Ambedkar said about his choice of the suit as against Gandhi's loin cloth? Pa Ranjith says that the star had approved the script and the politics of the film beforehand.
So, here is the million dollar question: did Rajini embrace Ambedkarism on celluloid out of conviction or as a desperate means to redeem his commercial stardom? Even if he did for commercial reasons, the man deserves serious adulation. When Malayalam actor Mammootty played Ambedkar in an eponymous big budget biopic in 2000, he got a National Award, but the film didn't even get a decent release and failed in its purpose. But when Rajini played an Ambedkarite, it had the biggest release and commercial success that an Indian film can hope for.
Commoditising icons in movies is not uncommon and often it makes money. Gandhi, Martin Luther King and Nelson Mandela have been commoditised successfully all over the world, but never Ambedkar, that too by the biggest icon of south Indian cinema. This is also sweet revenge on the oppressors because they are the ones who mostly paid for it. For Rajini, there's a personal angle too — he was once targeted by the Pattali Makkal Katchi (PMK), an anti-Dalit party that's often accused of violence and discrimination, and his political payback then didn't work.
One can only hope that Rajini will take Ambedkarite philosophy beyond his role in Kabali, better than the way Sanjay Dutt carried forward "Gandhigiri" beyond Munnabhai MBBS. Probably, standing up for Dalit rights and getting immensely rewarded for it is a historical opportunity that he shouldn't let go. These opportunities come only once in a lifetime.
Find latest and upcoming tech gadgets online on Tech2 Gadgets. Get technology news, gadgets reviews & ratings. Popular gadgets including laptop, tablet and mobile specifications, features, prices, comparison.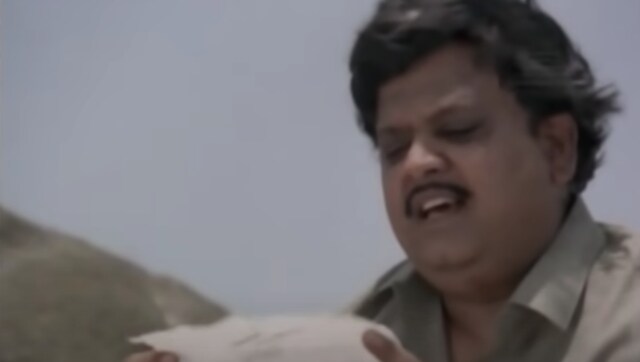 Entertainment
How SP Balasubrahmanyam lent his unique musical style to multiple leading men, from Arvind Swamy in Minsara Kanavu, to Rajinikanth in Thambikku Entha Ooru, to, more recently, Dhanush in Vetri Maaran's Aadukalam.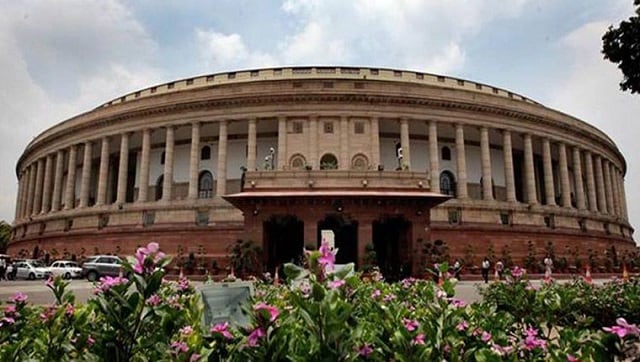 Politics
Seven decades, sixteen Lok Sabha and two hundred and fifty one Rajya Sabha sessions later, we have reached a situation where executive doesn't just have a link to legislature through Parliament, but there is a near-complete Executive take-over of the Legislature. Bit by bit, over these seven decades, every government has contributed to the undermining of the institution of Parliament.