Watch: 'Sultan' teaser shows Salman Khan all bulked up, and ready to do battle
Yash Raj Films has finally released the first teaser-trailer of their film, Salman Khan-starrer Sultan.
After months of excitement building up around the project, Yash Raj Films has finally released the first teaser-trailer of their film, Salman Khan-starrer Sultan.
And what do we see in the trailer?
Well, a whole lot of Salman Khan. Wrestling. Or getting ready to wrestle.
The minute-and-a-half long clip begins with Sultan's tag line — "Wrestling is not a sport, it is about fighting what lies within". Amid a cloud of sepia-coloured dust, we see a foot stepping onto what we presume is the sandy floor of an akhada. This burly figure, dressed only in pair of tight black briefs, is dragging a heavy concrete weight with a rope.
He pulls some weights and sweat drips picturesquely on the floor. Then he rotates a set of batons over his head, showing off the strength in his arms and shoulders. His muscles ripple — again, in the most photogenic way.
The scene then shifts to a wrestling tournament, where a crowd of fans shout out the names of their favourite champion, as the announcer declares: "Haryana ka sher, Haryana ki shaan, Haryana ki jaan — Sultan Ali Khan"!
Then, we see Sultan — as played by Salman Khan — stepping into the ring. As the crowd chants "Sultan, Sultan", he charges at his opponent, tackles him around the waist and smacks him down onto the ground.
And then, as he is declared the winner, he poses in the ring and gives his moustache a proud twirl.
If you're a Salman Khan fan (and you're quite likely to be) this teaser-trailer will thrill and delight you. If you're not, you'll have unwittingly ended up seeing a lot more of Salman Khan's torso and thighs than you ever intended to.
Not that that's a bad thing.
Okay, time to let you watch the trailer!
https://youtu.be/vU6A1jpe5k8
Entertainment
"We want to make sure that even when the pandemic is behind us that we're as accessible as possible. If there's a way to deliver at least parts of the festival online, then we want to do that," says Cameron Bailey, Artistic Director of the Toronto International Film Festival.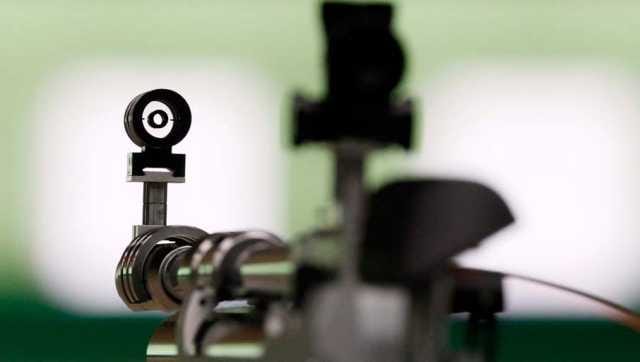 Sports
The NRAI decided to go ahead with the polls despite the impediments it faced after the petition filed by challenger Shyam Singh Yadav in the Delhi High Court, followed by the sports ministry's directive to initiate elections afresh.
Entertainment
Afghan director Sahraa Karimi says the Afghan film industry had entirely stopped "in the space of a few hours" after the sudden takeover by the Taliban last month in the wake of the US military's withdrawal.