Watch: Batman and Superman duke it out in the amazing final trailer of 'Dawn of Justice'
Wonder Woman finally speaks in the new trailer for Batman vs Superman: Dawn of Justice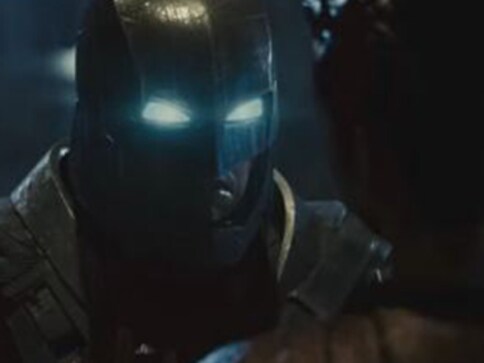 The final trailer of Batman vs Superman: Dawn of Justice is more fun than the previous ones: you have the two heroes going at each other with punches, bullets and grenades; there is feisty Alfred; and Wonder Woman finally speaks! And oh, Ben Affleck looks like a complete badass.
The opening sequence of the trailer is probably the baddest Batman we've seen so far: he single-handedly takes down 14 thugs plus he's got a new batwing, new explosives and a Superman-punch-resistant bat battle suit.
Superman doesn't have too many lines of dialogue in this trailer. But he can fling Batman and his Batmobile away with one punch, and also catch a bullet shot at him. However, if you want to put your money on any one of the scenes, it's the one where Batman stops a punch from Superman – the look on Superman's face is simply precious.
The best part though, is the sassy Alfred. Jeremy Irons' Alfred seems to have a more hands-on approach in helping Bruce Wayne deal with his baggage, and he's an amazing variation on the old and satirical Alfred.
Also, Warner Bros. seems to have finally taken a hint from the Suicide Squad trailer and decided to build some anticipation with fast paced music.
Lois and Clarke are still together (unlike the new DC Comic Universe which explores romance between Superman and Wonder Woman). There seems to be some sexual tension between Batman and Wonder Woman (either that, or everything Gal Gadot says is sexy).
The last one is definitely the best trailer and we can't wait!
Entertainment
'We are so lucky that we get to witness what comes out of your talent and creativity': Ranveer Singh to Nora Fatehi.
Entertainment
Tiger Shroff opens up on the prep he's undertaking for his next, Read on!
Entertainment
On the occassion of Eid, Priyanka Chopra misses biryani and sevaiya back home, while Dia Mirza twins in white with her munchkin.