Vinod Khanna's death marked a '48-year relationship going up in flames': Amitabh Bachchan
Read the poem Amitabh Bachchan dedicated to his former colleague, and friend, Vinod Khanna
When the news of screen icon Vinod Khanna's death broke, late in the morning on Thursday, 27 April 2017, Amitabh Bachchan was in the midst of interviews promoting his upcoming film Sarkar 3.
Khanna had been battling cancer for while, as per reports.
A visibly disturbed Bachchan Sr immediately left the venue, abandoning the interview mid-way, as he rushed to pay his condolences to his former co-star.
Later that same day, as the funeral procession for Vinod Khanna wound its way to the Worli Hindu Crematorium in Mumbai, Bachchan walked alongside to pay his last respects, along with son Abhishek.
That Bachchan Sr was shaken by his friend and contemporary's death couldn't have been more obvious.
But in a poem he shared for Khanna on Twitter, Amitabh shared just how devastated he was by the loss.
"(With) respect and affection," Bachchan Sr began his message. "Today, I've seen a relationship of 48 years go up in ashes in the flames (of the pyre)." He then requested permission from poet Prasoon Joshi to share his verses on social media.
This is the poem Bachchan Sr shared:
Amitabh and Vinod Khanna starred in hits like Reshma Aur Shera, Kunwara Baap, Hera Pheri, Amar Akbar Anthony, and Muqadar Ka Sikandar to name just a few.
When reports that Khanna's condition had deteriorated (he had been hospitalised since 31 March 2017), Bachchan Sr had put up a tweet that many believed was meant for his former co-star:
"Strange is it not, that the passing of the near and dear and colleagues, coerces one to start questioning one's own longevity!"
Entertainment
Amitabh Bachchan, Anil Kapoor, Farhan Akhtar, Hrithik Roshan, Ayushmann Khurrana, Bhumi Pednekar, Janhvi Kapoor, and Kiara Advani among other celebs will be part of the Global Citizen Live broadcast in Mumbai.
Entertainment
Anil Kapoor, Varun Dhawan, Dia Mirza, Bipasha Basu, and Taapsee Pannu were among the others who marked the festive occasion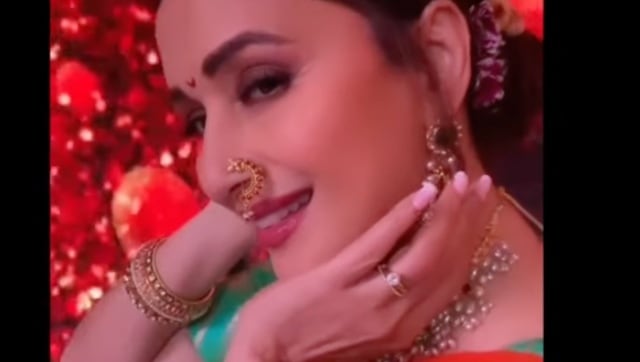 India
Megastar Amitabh Bachchan joined in the fun, sharing a hilarious video that superimposes the Singhala track over a dance scene from the movie Kaalia