'Vinod Khanna was my Mr Darcy': A fangirl's tribute to her matinee idol
When other girls read Enid Blyton and later, Jane Eyre, I watched Muqadar ka Sikandar and Qurbani — perhaps a given, as I was born to a Vinod Khanna fan
When other girls read Enid Blyton and later, Jane Eyre, I watched Muqadar ka Sikandar and Qurbani.
Born to a Vinod Khanna fan, my daily routine had VK trivia quizzes at the dinner table and binge movie watching sessions on a box TV and VCR set-up on the weekend, all under the garb of defence discipline. These are memories from 1996, from a large flat in NOFRA (Naval Officers Families Residential Area, Colaba). My father, an officer in the Indian Navy believed that it was his duty to instill  in me nationalistic pride, love for the defence forces — and respect for Vinod Khanna.
Never mind, if the world of Bollywood has moved on and times have changed, for my father, a suitor with the name Vinod who has liked my profile on Shaadi.com, is god-sent.
And no, it didn't  matter to my father when I fought with teachers in school as a six-year-old and said lines like, "Bachche tum jis school se padh ke aaye ho, hum uske principal reh chuke hain". (Haath Ki Safai, 1974)  He was happy to come to school when summoned by the school principal. He'd land up in his white uniform, explain the importance of an icon like Vinod Khanna, everybody would laugh and nod along and I'd be let off the hook. I had such a good life!
My father cringes every time he sees a naval officer in uniform in a Bollywood film because there is always something wrong with the stripes or references to the ranks. However, he was most forgiving of Gulzar's Achanak, considered among Vinod Khanna's finest performances, and which like the Akshay Kumar-starrer Rustom, is also loosely based on the Nanavati case.
Many of my career choices were in fact based on Vinod Khanna's characters in films. I did want to be an actor, a corrupt cop, a good cop and a professor. Except for a stint with the police, I have kind of tried everything I could without getting into the business of entrance tests. Failed (and obviously unknown) theatre actor, then bankrupt theatre producer, dhongi yogi, advertising professional and wannabe writer.
In 2008, when I realised I needed money to support myself and couldn't continue my SoBo life after my dad retired, I decided to become a journalist. Barkha Dutt's coverage of the Kargil War did have something to do with it. So it was always in the recesses of my mind somewhere. And then I told myself, that it's okay to become a journalist because my inspiration is similar to my matinee idol's: Vinod Khanna did admit in one interview that he decided to become an actor after he saw Mughal-e-Azam (1960) as a boy.
He also decided to quit films after his guru at Osho told him to do so. I also quit journalism after my mentor said, I'd be better off with an MBA. My return to journalism (if you can call it that) is much like Khanna's 1987 (also my birth year) return with Mukul Anand's  Insaaf and Raj N Sippy's Satyamev Jayate. I even considered joining Sydenham because VK went there but then decided to go to Sophia instead. I told myself — "Who am I kidding, Vinod Khanna graduated a long time ago!"
Apart from his looks and screen-presence, what was most endearing about Vinod Khanna was that he was undeniably "real". For someone who spends so much time in the public eye and in front of the camera, that can be very difficult to do. He never tried to hide his failings, personal or professionals in his interviews to journalists. He did embody some of the values he espoused in his films. He was a good guy, trying to figure out the right thing to do and never backing down. Films could flop, elections could be lost — but you'd be sure he'd bounce back.
The Bollywood actors we have today, are too perfect. They look great all the time and say all the right things. I guess that's why we love Kangana Ranaut so much. She seems unabashed and real... With Vinod Khanna, you knew he wasn't driven by an agenda, he was just doing something because he believed in it at that moment. And that's such a simple but wonderful way to live.
He was a four-time BJP MP from Gurdaspur. So I guess, for the rest of my life, politics it will have to be. Note to parents — please don't be in hurry to get me married. I'm likely to have two. You know why, don't you?
As for the headline of this article, I did try to make up for lost time by studying English Literature at Sophia College for Women and thought you must know that I liked Austen.
Lifestyle
One of the most concerning aspects of the social distancing norms that have left many working from home for the better part of last year has been the early onset of back pain.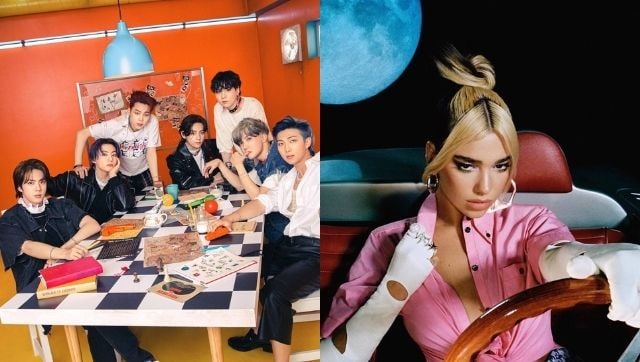 Arts & Culture
A lot of the current discrepancies would be easily clarified if the IM told us exactly how many streams at least the top ten tracks have during any week, the weightage given to paid to free plays, and why certain catalogue titles are allowed to chart while some aren't.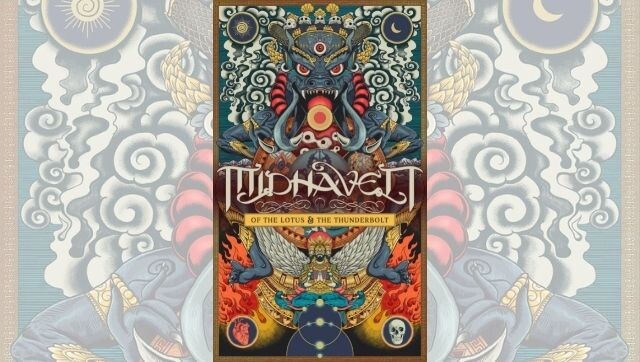 Arts & Culture
This notion of time being infinite and circular, of everything repeating itself, is the core concept around which the metallers have built their latest album Of The Lotus & The Thunderbolt, using music to explore their curiosity.