US court summons Amitabh Bachchan for instigating violence in 1984 anti-Sikh riots
Bollywood actor Amitabh Bachchan has been summoned by the federal court of Los Angeles for allegedly instigating violence against the Sikh Community in 1984.
Amitabh Bachchan has been summoned by the federal court of Los Angeles for allegedly instigating violence against the Sikh Community in 1984.
The petition against Bachchan was filed by Sikhs for Justice legal advisor Gurpatwant Singh Pannun.  According to the petition, Bachchan instigated the attacks. He allegedly raised slogans saying, "Khoon ka Badla Khoon se lenge" ("Blood for Blood") after former Prime Minister Indira Gandhi was assassinated.
Pannun told Times Now that Bachchan, then close to the Gandhi family, had come out of the All India Institute of Medical Sciences (AIIMS) in New Delhi on 31 October, 1984 and instigated the crowds.
Bachchan has to respond to the charges made by the human rights body in 21 days.
Following Indira Gandhi's assassination by her Sikh bodyguards Satwant Singh and Beant Singh, the Delhi region erupted in riots against Sikhs in 1984.
Last year, the main witness in the case, Jagdish Kaur had asked as why the actor had not been booked for fuelling anti-Sikh sentiments during interviews and TV appearances. Reminiscing the sad memories of hate crime against Sikhs, he said, "I watched live relay on Doordarshan and saw Amitabh Bachchan raising his arm and shouting the slogan, 'khun ka badla khun sae lenge' (Blood for blood) two times. "
However, the actor has constantly denied the allegations and in 2011 had even written a letter to Akal Takht in which he had vehemently denied any role the in the anti-Sikh riots, pointing out that his maternal grandparents were Sikhs.
In his letter, Bachchan wrote, "I wish to take this opportunity to vehemently and categorically deny these allegations against me which are completely baseless, false and untrue. The Nehru-Gandhi family and our family have old ties from our city of origin, Allahabad. We have been together in each other's hour of grief and joy, but to allege that I was a part of the crowd that incited them to raise anti-Sikh slogans is a preposterous and blatant lie.
Quite contrarily, I have always propagated the soothing of injured feelings and the maintenance of serenity. The unfortunate incidents of the riots of 1984 against the Sikhs shall always remain a blot and a dark phase in the history of our country, a country that prides itself in its secular credentials."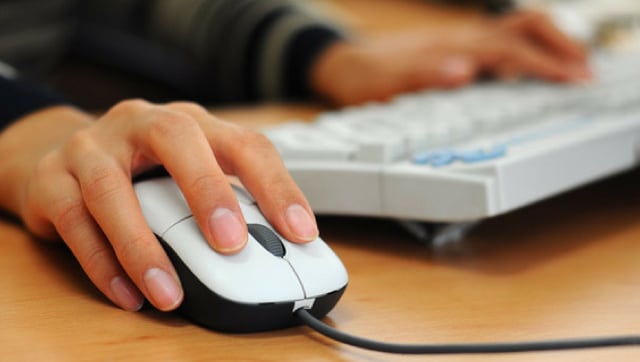 India
Candidates who have still not applied for the IGNOU PhD entrance exam can do so through the official website of NTA IGNOU - https://ignou.nta.ac.in/
Entertainment
Having been signed on by Zoya Akhtar to play the male lead in her indigenous adaptation of the Archie comic universe, Agastya Nanda, son of Amitabh and Jaya Bachchan's daughter Shweta, is being fully tutored into the art of facing the camera.
Entertainment
"There is a Lajpat Nagar for every Khan Market, a Daryaganj for every Vasant Kunj. But all of them know their 'place.' They are judged, but are fully aware that they judge others too. They do not hesitate to show off who they are," says Juhi Chaturvedi.