Tubelight gets a thumbs up from Salman Khan's father Salim Khan, for its 'raw' copy
Salman Khan and his Tubelight co-star Matin Rey Tangu bonded on the sets, and the star pampered Tangu, says Kabir Khan.
Salman Khan's period drama Tubelight is set to be one of the biggest and most awaited Bollywood films of 2017. In the run up to the film's release on Eid, 25 June 2017, the film made headlines when a behind-the-scenes video was released, and when the film was awarded a 'U' certificate by the Central Board of Film Certification (CBFC).
Now, more details about the film have emerged, with Salim Khan reviewing the raw copy and Kabir Khan speaking about how he cast the child actor, who is Salman Khan's co-star Matin Rey Tangu.
Salim Khan recently watched Tubelight in its raw form, without any background score, before the mixing of the film could be done. "Tubelight is a very nice film. I have seen it in its raw form — na uska background music tha, na uski mixing hui thi, so I hadn't seen the finished product, but whatever I saw, was very good. I have seen many films of that genre and subject, main ek andaza kar sakta hoon finished product kya hoga and I can say ki bahut achchi film hai," he said to DNA.
When asked if he thinks Salman will receive an award for his performance in the film, Salim said that his family does not believe in hankering after awards, and that Salman's films cannot be compared, despite his belief that he has done good work in Bajrangi Bhaijaan and Sultan.
Matin Rey Tangu makes an appearance in a shot of the behind-the-scenes video, where he uses a slingshot to aim at Salman. Director Kabir Khan revealed that this was not scripted, and that the child actor carries the toy with him all the time.
He called the casting for Tangu's character a time consuming task. "None of us was looking for an actor in a six-year-old. We wanted a wonderful child artiste who had the spunk and the ability to withstand a 100-day shoot. Making one perform is always a director's job. Be it Matin here or Harshaali in Bajrangi Bhaijaan, we never cast actors. They are babies, after all. We went through over a 1,000 kids before finding Matin. He had the attitude and determination to last till the end," he said to Mid-Day.
In the same report, he said that Tubelight is Salman Khan's most special film to date, adding that he cast him in this film because of the actor's connection with children. The Ek Tha Tiger star and Tangu bonded on the sets, horse riding together and played archery competitions. Kabir Khan said that Salman Khan pampered the child actor despite his mother being very strict, and ensured that he got whatever he demanded.
Tubelight stars Chinese actress Zhu Zhu, Sohail Khan and late veteran actor Om Puri. It will also feature a cameo by Shah Rukh Khan.
Entertainment
Ayan Mukherji in a fun chat with fellow comic book theorists dived deeper into fan theories over Brahmastra.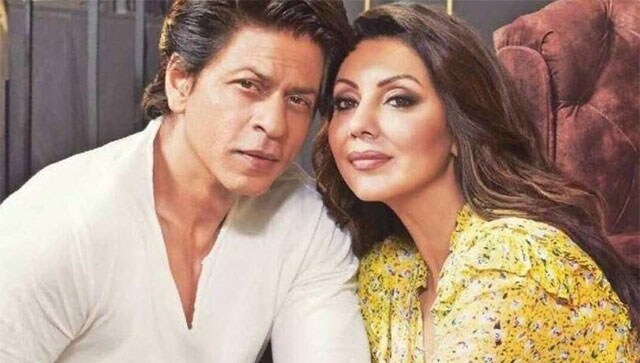 Entertainment
Khan made this revelation on Koffee With Karan 7, the episode will air tomorrow on September 22. She had the company of Maheep Kapoor and Bhavana Pandey.
Entertainment
The complainant, Jitendra Madhubhai Solanki, had filed a private complaint against Shah Rukh Khan before the judicial magistrate, first class, Vadodara, alleging that his presence at the Vadodara Railway Station led to the stampede.