Tom Alter: As a language, people like Urdu and it is still very much alive in their hearts
In an interview with Firstpost, Tom Alter spoke about directing his first film, his love for historicals and his fascination for the Urdu language.
From being a teacher, journalist, writer, anchor, to turning actor and now a director, the extremely versatile Tom Alter is all set to completing his first directorial venture, Rerun at Rialto, a thriller adapted from his 2002 novel by the same name. Alongside, he is planning a 15-day festival of historicals, films as well as theatre, in March 2017.
In an interview with Firstpost, Alter spoke about directing his first film, his love for historicals and his fascination for the Urdu language.
You taught at Jagadhri as a young man. Could you share your memories of it? 
This was in the year 1969. My father was on the board of directors of St Thomas School in Jagadhri and I had just come back from the US after college. I was 19 and loved being a teacher to students of Class 4 there, for six months. There were only four students in my class! And I have been in touch with all four: Deepti Agarwal has become a gynaecologist in Jagadhri; Bindu is running a hospital in London; Gurinder has his farms in Khera (a nearby village) and Harinder sadly passed away some time ago. This year, we celebrated 50 years of the foundation of the school and we all met up there.
You've done films, television, theatre. How much has the technique of acting evolved in all these years as an actor? 
The biggest change in acting in Indian television came about with the coming of American reality shows in the 90s. The American style of acting was picked up by the younger generation which was free and lively. They grew up on these... Dialogues today are no longer important. Actors and their dialogues are more natural now. But the depth of language is lost.
Are you working on any writing project currently?
I wrote my last book in 2005. Since then I have had many offers to write but am keeping extremely busy with other projects and do not feel like writing anything presently.
You've done quite a few historicals — on stage as well as films. What attracts you to these?
This has happened on its own. I have been part of the Indian history since 1950. My father was a fan of Maulana Azad. People talked a lot about him during his time. History has been part of our lives. I have had an understanding of history even as a young boy and always had a deep interest in the subject. Since the year 2000, a lot of Urdu was being used in theatre, especially in historicals. And I was comfortable doing those.
Your impeccable Urdu diction makes you one of a kind today. How did you master the language?
Having grown up in Mussoorie, I spoke, read and wrote Urdu fluently. Everyone in North India spoke the language. It was the language of education. I guess I have grown up with it. It is being used in ghazals, mushairas, songs. Known actors of our times — Dev Anand, Pran, Sunil Dutt — could read and write Urdu. I feel that people like Urdu and it is still very much alive in their hearts.
Theatre seems to be fascinating more people over the last few years. What do you see as the reason for this?
I guess the number of people going to watch films has gone down. The quality of plays has gone up. People are now more appreciative of live performances and are ready to spend on watching good theatre. Nadira Babbar's play Begum Jaan is one of the finest plays I have seen.
You're directing Rerun at Rialto, based on your novel by the same name...
Yes, we did the mahurat for the film on 28 May this year and I canned the first shot with Manoj Kumar. I should be able to complete it by year end. Manoj Kumar is also writing two songs for the film and I plan to make him sing one too. Uday Chandra and Bobby Cash will be the other singers.
What was your experience of shooting for Sargoshiyan in Kashmir like?
Sargoshiyan is an interesting film with four different stories. I play the role of a wildlife photographer settled in Kashmir in one of the stories. We shot in Gulmarg and it was very beautiful.
Find latest and upcoming tech gadgets online on Tech2 Gadgets. Get technology news, gadgets reviews & ratings. Popular gadgets including laptop, tablet and mobile specifications, features, prices, comparison.
Lifestyle
Our weekly roundup of books that should be on your radar
Lifestyle
By monetarily compensating its contributors, Voices of Rural India is creating an alternate revenue stream for those engaged in tourism, who have been deprived of a livelihood because of the lockdown.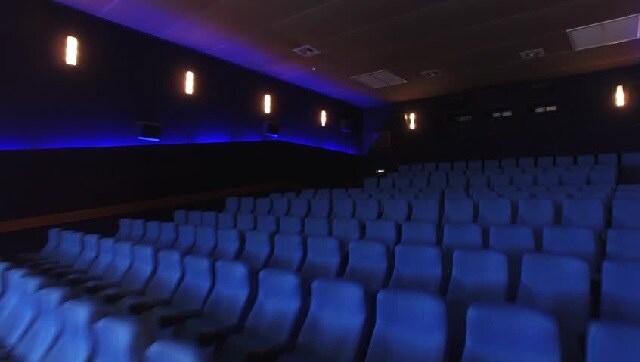 Entertainment
Films of top Telugu stars Mahesh Babu, Allu Arjun, and Prabhas are expected to hit the screens only in January 2021, for Sankranti