The Firstpost Show: Rajeev Masand gives us his verdict on the week's big releases
Top critic Rajeev masand gives us his opinion on Batman v Superman: Dawn of Justice and Rocky Handsome in this edition of The Firstpost Show
Movies this weekend w/ Rajeev Masand. Find out if Batman v Superman: Dawn of Justice and Rocky Handsome are movies to look out for this weekend. #RockyHandsome #BatmanvSuperman

Posted by Firstpost on Friday, March 25, 2016
You've read the reviews and gone through endless reams of reactions on Twitter and Facebook to find out if the two big releases this week — Batman v Superman: Dawn of Justice and Rocky Handsome — are worth watching.
Well, we on The Firstpost Show thought we'd save you some effort and got top critic Rajeev Masand himself to give you his final word on the films.
And what is that word? "Disappointing."
Masand admitted that Batman v Superman didn't work for him simply because it was so completely devoid of fun. "Superhero films today have become dark and serious and what I remember from the superhero films I watched growing up is the sense of wonder, of joy (you felt)," said Rajeev. "I understand they're dealing with serious, real world issues. But the problem with superhero films is that they've become joyless. Superman doesn't crack a single smile in the film! He's Superman! Don't take that away from him."
He did have some kind words to say about the film though — mainly Gal Gadot's performance as Wonder Woman (which Rajeev described as "paisa vasool") and Ben Affleck's nuanced portrayal of Batman.
Superheroes done, we moved on to Bollywood, and its offering — Rocky Handsome. What was Rajeev's verdict on the film? "Rocky Handsome seems to have been made only to show us that John Abraham is a big action star – which he is, and that he's very handsome – which he is. But beyond that films need to tell a story, and the filmmaking is lazy," rued Rajeev.
But for our viewers, Rajeev had a word of advice — don't let a reviewer's opinion inform your decision to watch a film or not. Watch the trailers, read/watch the reviews and then make a choice.
As we wound up our conversation talking about how 2016's already had so many good films to offer — including Airlift, Neerja, Kapoor & Sons — we couldn't resist asking Rajeev about the two films he absolutely disliked. "Mastizaade and Kya Kool Hain Hum 3" was the answer.
"It's a great job to watch movies for a living," said Rajeev. "But then a movie like Mastizaade comes along, and you have to say, it's not always fun!"
long reads
On Satyajit Ray's 100th birth anniversary, his leading ladies Aparna Sen and Madhabi Mukherjee weigh in on the political significance of the man and his legacy, even 29 years since he breathed his last.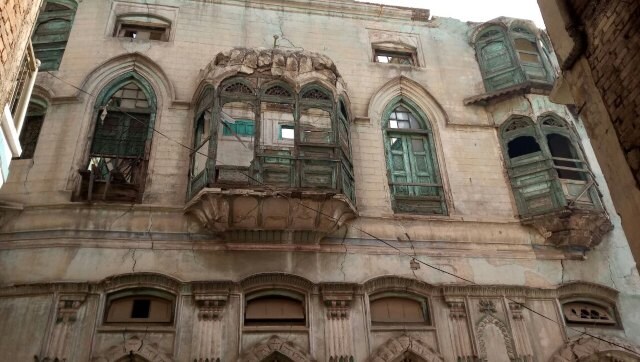 Entertainment
The director of Khyber Pakhtunkhwa Archaeology and Museums Department said the restoration work will take place after Eid-ul-Fitr following the takeover of the two houses.
Entertainment
"We hold you close within our hearts," Riddhima Kapoor Sahni wrote on Instagram, sharing two pictures with her father.