'The doves are really crying now': Celebs, Twitterati mourn Prince's death
Prince was a master rebel.
Legendary funk master Prince's sudden death came just a week after the enigmatic Grammy and Oscar winner was taken to a hospital with a flu-like illness.
The news prompted a flood of tributes from the worlds of entertainment and politics, from Barack Obama to Madonna and Mick Jagger, as well as ordinary fans -- and even a tweet from NASA of a purple nebula, in Prince's signature color.
Prince was a master rebel. He rebelled against all social norms related to music, gender, and style and brought his unique brand of performance with every song. Perhaps this famous story of the time visited the MTV office best describes Prince's persona.
In 1993, he visited the office of the music channel that is touted to have grown with Prince's legacy. There was no real agenda behind his visit; a feat uncommon of music stars of the time. When Judy McGrath, the then CEO of MTV networks, asked him "What should we call you?" (after he changed his name to an unpronounceable symbol at the time) he said, "call me what I am."
And so, while the world grieves, and Prince's guitar gently weeps, Twitterati was flooded with tributes, sad emojis and hundreds and thousands of quotable Prince quotes:
No April Fool's joke, this
damn prince really died.

— Lil Kolby (@KolbyDelce) April 22, 2016
To the bar across the road: truce. Play Prince all night as loud as you want.

— Toa Fraser (@ToaFraser) April 22, 2016
Purple rain @NewYorker cover. #prince pic.twitter.com/y4hMqUSjvG

— Tara Skurtu (@TaraSkurtu) April 22, 2016
Celebs speak
Y do v scream at each other…this is wot it sounds like when doves cry.Memories entwined in his songs. RIP Purple 1 formerly known as Prince

— Shah Rukh Khan (@iamsrk) April 21, 2016
Today, nothing exists but #Prince. Musicians always speak of his guitar-playing with hushed awe. Here's why. https://t.co/5hJ7UeMml5

— VISHAL DADLANI (@VishalDadlani) April 22, 2016
I'm moved by this love for a great artist. #PRINCE His music.His style.I'm listening to his records. Vinyl. Hearing is music as he intended.

— Lee Pace (@leepace) April 22, 2016
.@prince U tapped me on my shoulder, I turned around, U shared something so touching. Healed a lot of my past pain. Thank you. #Prince RIP

— Tyra Banks (@tyrabanks) April 21, 2016
I'm not kidding, I taught my son 'Arms Of Orion' on the piano yesterday... Talk about a man who ACTUALLY empowered women #Prince

— Minnie Driver (@driverminnie) April 21, 2016
This is the happiest Jake will ever be wearing eyeliner. I still can't believe he was on our show #Prince pic.twitter.com/cN557VtnkB

— max greenfield (@iamgreenfield) April 21, 2016
Legendary Prince is dead!! How tragic! #soundtrackofmylife

— Vanessa Williams (@VWOfficial) April 21, 2016
WHAT!!???? PRINCE!!!????? IS THIS A DREAM!????????? NOOOOOOOOOOOOOOOOOO! We just lost a true artistic PIONEER. Heart broken

— Chris Daughtry (@CHRIS_Daughtry) April 21, 2016
Numb. Stunned. This can't be real.

— Justin Timberlake (@jtimberlake) April 21, 2016
Unbelievable just heard about PRINCE. Strength and light to his family/loved ones. One of my favs and a true pioneering artist. RIP brotha.

— Dwayne Johnson (@TheRock) April 21, 2016
Prince the doves really are crying now. Listening to your music. Remembering you. #RIPPrince

— Oprah Winfrey (@Oprah) April 21, 2016
i can't believe what's happening right now. i just woke up but it feels like I'm dreaming. we live in a world where Prince passes away???

— The Weeknd (@theweeknd) April 21, 2016
I'm Crushed!! UK news reporting Prince Is Dead?! For Real?! Massive Loss for us all! What a Genius! Speechless.

— Samuel L. Jackson (@SamuelLJackson) April 21, 2016
This is what it sounds like when doves cry.. Prince R.I.P.
Condolences to his family & 2 us all

— Whoopi Goldberg (@WhoopiGoldberg) April 21, 2016
How the world is coping
Entire crowd dancing and singing to "When Doves Cry" at #Prince dance party in Brooklyn. pic.twitter.com/pQG0m3P51w

— Frank Pallotta (@frankpallotta) April 22, 2016
A purple City Hall dome to honor a brilliant artist. #Prince pic.twitter.com/KdhyovfPdx

— Mayor Rawlings-Blake (@MayorSRB) April 22, 2016
This is incredible - all ages, races dancing together on this packed street to #Prince. Quite the @SpikeLee joint pic.twitter.com/u9T8pB58mW

— Richard Madan (@RichardMadan) April 22, 2016
The Zakim Bridge is purple tonight as Boston remembers #Prince pic.twitter.com/HJfX85B1dE

— Brad Tatum (@BradTatum) April 22, 2016
Republic of #Brooklyn partying for #prince pic.twitter.com/ImjdKc2Nq5

— sammy khamis (@Sammysmsm) April 22, 2016
Only way to go. #Prince pic.twitter.com/Pod2r7vJ6a

— Philip Lewis (@Phil_Lewis_) April 22, 2016
#Minneapolis bridges are purple tonight for #Prince pic.twitter.com/Tc7tjMyu5o

— MarieFranceRemillard (@MFRemillard) April 21, 2016
RIP
On time. #Prince #PrinceRIP pic.twitter.com/wQuWVFQYcc

— PrisonReformMovement (@PrisonReformMvt) April 21, 2016
"Call me feminine all you want. I was more gangsta with control of my music than any rapper you can name" #Prince 👑 pic.twitter.com/KG7wjs9Ufv

— ZEPHANIAH (@ZephaniahShow) April 21, 2016
Damn, he was great. #Prince pic.twitter.com/AmHzfh8DxR

— Eric Alper (@ThatEricAlper) April 21, 2016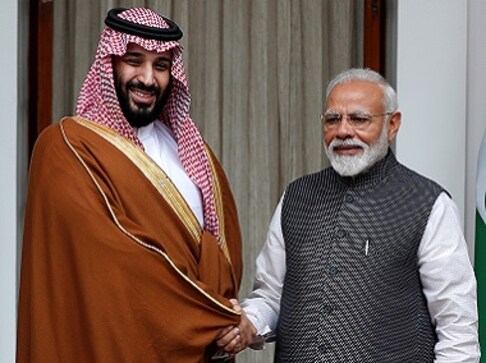 World
India's ties with Saudi Arabia, one of the world's leading oil producers and host to nearly three million Indians, have generally been on an upswing
World
Pictures by AFP photographer Paul Ratje and video footage appeared to show riders swinging their long reins to threaten migrants and push them back toward the river
World
The rapid expulsions were made possible by a pandemic-related authority adopted by former president Donald Trump in March 2020 that allows for migrants to be immediately removed from the country without an opportunity to seek asylum