The CBFC banned Lipstick Under My Burkha is eligible for the Golden Globe Awards
Lipstick Under My Burkha might get a Golden Globe nomination soon.
Alankrita Srivastava's Lipstick Under My Burkha might not have met the approval of CBFC and Pahlaj Nihalani, but the film has got a green light from the prestigious Golden Globe Awards.
The film features Konkona Sen Sharma, Ratna Pathak Shah, Ahana Kumra and others, was recently screened at Indian Film Festival of Los Angeles.
The film opened the festival and had the film's director and actress Ahana Kumra in attendance. Just before the film's screening began, director of IFFLA, Christina Marouda announced "We are honoured that the Hollywood Foreign Press Association has chosen our opening night film, Lipstick Under My Burkha, to be an official Golden Globes qualifying screening. The director of the film will now have the opportunity to properly plan a Golden Globes campaign should she choose to submit the film for nomination," reports Mumbai Mirror.
 The elated director said she was honoured that her film had been chosen by the Hollywood Foreign Press. "This was really unexpected to me. This is a big leap for me and my team," said Alankrita.
CBFC had refused to certify the film calling it to 'lady oriented.' The film explores the lives of four women in a small town who indulge in small pleasures of autonomy behind the veil (literally and metaphorically). But the CBFC sees it as full of contagious sexual scenes, abusive words, audio pornography and woman fantasies and thus, deemed it fit to not clear the film for theatrical release
Entertainment
'Le Li Jaan' - a song from Lipstick Under My Burkha has been released and it takes us on the escapades of the four leading ladies
Bollywood
We are trivialising the issue by focusing solely on the CFBC, said Ekta Kapoor, who is the presenter of Lipstick Under My Burkha. This film stars Konkona Sen-Sharma and Ratna Pathak Shah.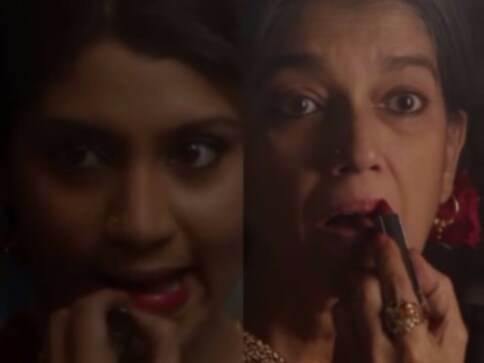 Bollywood
FIlms like Lipstick Under my Burkha, The Lunchbox and Queen could point to a deeper malaise in the publicly held notion of the 'independent woman'.