Ten interesting facts about Bhansali's Bajirao Mastani that makes it extra special
Bajirao Mastani promises to be feast for the senses.
If Bajirao Mastani is one of the most eagerly awaited films of the year it is with reason. It's been a while since we saw a period-historical costume drama, the last being Ashutosh Gowariker's Jodha Akbar. Also, Sanjay Leela Bhansali is synonymous with visual grandeur and lavish execution of characters and emotions. Bajirao Mastani promises to be feast for the senses.
For those of you who are looking forward to watching the Deepika Padukone, Ranveer Singh and Priyanka Chopra war epic Bajirao Mastani, here are some extra special facts about the film, for your eyes only:
1. Sanjay Leela Bhansali has never attempted a historical film before. True, Devdas looked epic and was designed to seem glorious in its time frame, but the characters have been fictitious in not just Devdas but all of Bhansali's films so far.
2. The filmmaker conceived Bajirao Mastani even before he directed his first film Khamoshi: The Musical. Bhansali and Salman, best of friends at that time, spent hours discussing costumes, look, scale, budget, etc.
3. After the Aishwarya-Salman pair became un-achievable, Salman wanted Bhansali to cast Katrina Kaif as Mastani. In fact, Salman personally took Katrina to SLB's home and introduced her to the director saying, 'This is your Mastani.' But, some things are not meant to be. We may be able to imagine Katrina on a horse, but can we imagine her speaking those chaste Hindi-Urdu lines?
4. In 2003, Bhansali decided to make Bajirao Mastani with Salman and Kareena Kapoor. Salman recommended Bhumika Chawla as Bajirao's first wife. SLB did a screen test of Bhumika where, lamentably, her saree caught fire with the diya (this writer was present at scene). No damage was done, but that ended Chawla's audition.
5. Soon after the Salman-Kareena jodi fell through, Salman coaxed Kareena to sign Priyadarshan's Kyun Ki (a clumsy, convoluted remake of One Flew Over The Cuckoo's Nest), thereby killing the novelty of the jodi as Bajirao Mastani.
6. Bhansali revived the project 12 years later. His choice this time for Bajirao was Ajay Devgn, because of the Maharashtrian backdrop. But Devgn asked for a fee that, according to insiders, was staggering.
7. Ranveer Singh got the role by default. During the making of Goliyon Ki Rasleela.. Ram Leela, Bhansali was not sure if Ranveer's ebullience would translate into the warrior's internalised aggression. But Ranveer's dedication convinced him. The two got on like a house on fire. Proof: every morning the shooting began with Ranveer planting a wet kiss on his director's cheek.
8. Deepika and Bhansali share the same unspoken bond as Aishwarya and the director. He just has to think a shot and the two actresses (separately) would act it out.
9. The popular hand movements in the Pinga dance were borrowed from Bhansali's faithful cook and house help, who he calls Maasi.
10. There will be a disclaimer at the start of the 2 hour 25 minute film, stating the extent of historical authenticity of the characters, to appease the protesters.
Find latest and upcoming tech gadgets online on Tech2 Gadgets. Get technology news, gadgets reviews & ratings. Popular gadgets including laptop, tablet and mobile specifications, features, prices, comparison.
Entertainment
Bigg Boss 14 will air at 10.30 pm from Monday through Friday, while the special Weekend Ka Vaar episodes will be out at 9 pm.
Entertainment
Manjinder Singh Sirsa has asked the federal agency to investigate into an alleged 'drug party' video released last year from a party hosted by film director and producer Karan Johar.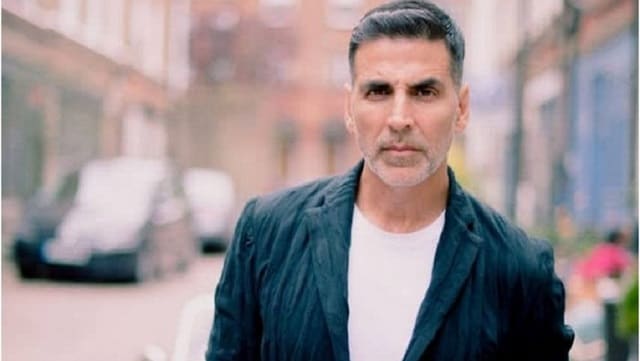 Entertainment
Akshay Kumar, who made his debut with Saugandh in 1991, has multiple upcoming projects.