Tapsee Pannu on Pink: Not usually crazy about movie stars but Amitabh Bachchan is brilliant
Tapsee Pannu talks about her early life in New Delhi, working in South Indian films and starring opposite the legendary Amitabh Bachchan in Pink, in this exclusive interview.
Taapsee Pannu wears little make-up, dresses simple, and talks fast. So fast that she can make a rapid fire round seem slow.
Candid and matter of fact, she confesses she hates selfies and auditions. She doesn't take selfies because she doesn't think much of her looks and she has never auditioned because she is just not comfortable with auditions. Tough to believe this if you watch the young, vivacious girl in the promos of Pink.
Dismissive of her hard work, Pannu talks about her varied interests which include her having made an app too. So how does a girl from Delhi, with an engineering degree and no acting ambitions, land up doing a couple of successful films down South and acting opposite the legendary Amitabh Bachchan?
Taapsee Pannu is not too sure herself. Excerpts from an interview with Firstpost:
When you were in school you got 2 out of 25 at one point. Eventually you passed out with 90 percent in 12th. What brought about the change?
When I was in the third standard there was a complaint — "she is extremely careless, doesn't take care of her books, they are extremely shabby etc". I was busy either with dancing or with sports activities and was careless about my books. It was the first time someone had complained to my parents. After that I made sure my books are extra neat and look untouched.
Even though I scored 90 percent in my 12th, it doesn't look like I have studied from those books at all. I was so bad in Maths that my dad used to hit me on my knuckles. So I literally forced myself to love Maths. So much so that it became a favourite subject and I ended up doing engineering.
Which led to you making an app. What was that about?
It was a Font-swap app. This was 6-7 years back when no one knew much about apps. We deliberately chose a subject on which no one would ask questions. After my 4th year, I moved on but one of the guys from my group continued with it.
So you always did your best in everything.
I believe you should enjoy what you do and then give your best to it. If you play, play with full attention, if you study, study with full attention. When not acting, I have a life enjoying other things.
Which is?
I travel a lot with my sister. We try to celebrate each other's birthdays abroad, go to different destinations. I want to see a lot of places before I die.
What's your favourite place?
So far, it is Maldives. I am a huge beach bum. Besides travel, there is sports. I don't just watch the Olympics, I also see Commonwealth Games and the Asian Games. I play squash instead of going to the gym. I am also an entrepreneur. I have opened a wedding planning company, which my sister manages. I help out whenever I can. I am also a tech freak; I like gadgets.
Your roles are varied; from an undercover officer in Baby, to a vulnerable girl fighting a molestation case in Pink. Are you selective in choosing roles?
I had no idea about acting when I started. Once the directors met me in the South, they said that they would make me act. Acting was always a spontaneous job, I can't audition ever. I can't act with one light and one camera and someone says-'now you act'.
I have to go the set, where I have the co-actors and the ambience. I am as raw and as real as it gets. That works in my favour, my directors say that they like the fact they can mould me. I try to choose something different but it's not a planned thing that I have a varied career. But yes, even if you see me in a 20-minute role in Baby, it needs to be integral to the script.
How different is the Hindi film industry different from the South?
Apart from the language, professionally, there is not much difference. It's easier in Hindi as I don't have to stress over learning my lines here.
How did you get the role in Pink?
I was already working in Shoojit's other film — Running Shaadi.com. He offered me this role saying he just wants me to play myself. At that time, I didn't know Mr. Bachchan would be in the film.
How was the experience working with Amitabh Bachchan?
It was an honour to work with him,. After all, it's just my third Hindi film. But I wasn't intimated at all. I was excited, yes.
I am not crazy about any movie star. Mr. Bachchan is an amazing and brilliant actor; everyone knows that. Yes, there was some pressure of performing well. I knew I have to be my best. I had to make sure I don't stand out like a sore thumb in the frame with him and it may backfire. So I just decided not to think that I am acting opposite Amitabh Bachchan and just do my job. After that it was okay.
How difficult were the molestation scenes?
Those were the easiest ones. The ones where I have to express through my eyes or expression — to get the feeling of what you have gone through; those are very tough.
Have you personally faced any eve teasing on DTC buses in Delhi?
Yeah yeah, people have touched me on the wrong side; they rub against you; all that has happened.
How did you react?
That time I was so scared, thinking I only have done some mistake. Your parents tell you, "don't travel alone or go in the night", so you feel it's your mistake. Now I realize that's wrong.
In one scene, Bachchan asks about your character's virginity and there seems to be talk of character assassination. What do you think of a slut-shaming attitude in general?
I would say, get a life. Aren't we living in 2016? If you are choosing a wife based on her virginity, there is something wrong with you. If a girl doesn't question your virginity, who are you to question hers?
Find latest and upcoming tech gadgets online on Tech2 Gadgets. Get technology news, gadgets reviews & ratings. Popular gadgets including laptop, tablet and mobile specifications, features, prices, comparison.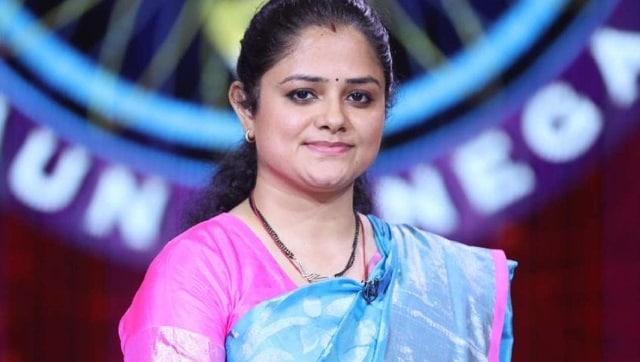 Entertainment
Mohita Sharma, the second crorepati of the season after Delhi's Nazia Nasim, is posted in the Jammu Kashmir Cadre as an Assistant Superintendent of Police.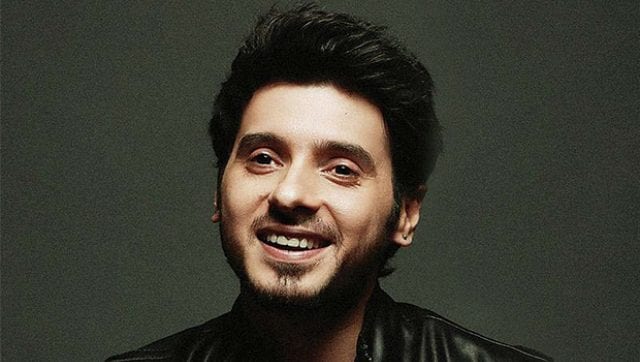 Entertainment
"My advice to anyone coming to Mumbai, come here only if you have love, patience and respect for the craft. Don't continuously compare yourself with others. Come for the love of acting, don't come here to 'become someone'."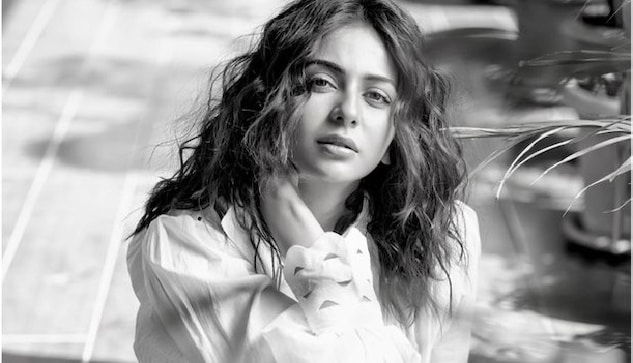 Entertainment
Rakul Preet Singh, who reunites with Ajay Devgn after last year's comedy De De Pyaar De, will play a pilot in Mayday.