Anaarkali of Aarah poster: Unveiled by Karan Johar, Swara Bhaskar looks immensely fiesty
Swara Bhaskar had earlier gotten her Raanjhana co-star Sonam Kapoor to launch the teaser of Anaarkali of Aarah
Swara Bhaskar impressed her fans with a glimpse of her titular character in Avinash Das' upcoming film Anaarkali of Aarah in the teaser of the film that was released last week.
The reason why the teaser got so much traction on social media in the first place, was the fact that she got her Raanjhana co-star Sonam Kapoor to launch it for her.
Now, Bhaskar continues this promotional strategy as she got filmmaker Karan Johar to unveil two posters of the film. Johar congratulated Bhaskar and the rest of the team and declared her character as 'feisty' in the film.
In the first poster, she is seen in a typical Anaarkali thumka pose, sporting the gherao of her skirt. Though her attire is far from being a designer outfit, she dons every possible colour on the palette and looks stunningly beautiful, with her smile adding to the overall bling. Glimpses of her life can be seen in the background, including a portrait of Sanjay Mishra's character, behind a surface of some more colours, indicative of the fact that the film will release days after Holi on 17 March.
Well done @ReallySwara for constantly breaking ground!! 24th march is the date guys ! For this new world and engaging film!!! pic.twitter.com/3zmuUvOIrO

— Karan Johar (@karanjohar) February 20, 2017
The second poster sees her in another resplendent look as she sits on a cycle. A peculiar aspect of this poster is the large number of CDs that adorn the bicycle. These CDs may be records of Bhaskar's performances on the stage in the film or merely tools to add some more bling to the poster.
Presenting @ReallySwara in and as the fiesty #AnarkaliofAarah @Anaarkaliaarah @avinashonly @SandiipKapur @PromodomeGroup Congrats guys! pic.twitter.com/7aZlMuQxOh — Karan Johar (@karanjohar) February 20, 2017
Entertainment
Sivakarthikeyan says lockdown allowed him to take a self-analytical journey: "I've never really had the chance to sit down with a cool head and analyse my career or revisit my choices"
Entertainment
Akshay Kumar in his post said he had gone for a morning run on the sets of Raksha Bandhan in Chandni Chowk, his birthplace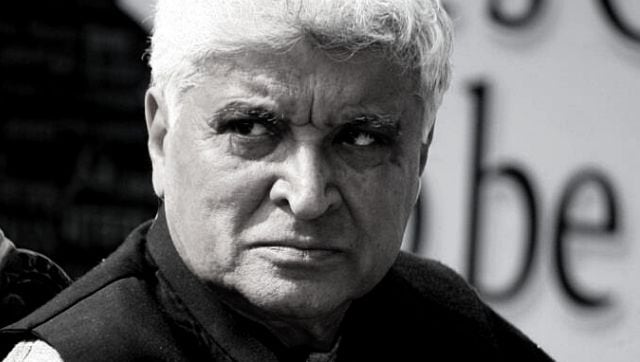 Entertainment
Mumbai-based lawyer Santosh Dubey last month sent a legal notice to Javed Akhtar for allegedly making "false and defamatory" remarks against the RSS in an interview to a news channel, and sought an apology from him