Surgical strikes done? Let's ban Bollywood but continue our business with Pakistan
While India continues doing business with Pakistan and making pots of money (terrorism be damned), our nationalists and our country's conscience keepers hit out at Bollywood to grab eyeballs.
Now that one week has passed after India's surgical strikes against terrorists camps in Pakistan, can we please stop congratulating ourselves? Can we please sit down and calmly look at issues raised? Specifically, can all of us walk into a cinema hall and look at what happened to Bollywood?
In the beginning of this tragic-comedy drama, the Maharastra Navnirman Sena gave a 48-hour ultimatum to all Pakistani actors to leave India. They protested outside Karan Johar's Dharma Productions office.
They said they will not allow Dharma's Ae Dil Hai Mukshil (which features Pakistani actor Fawad Khan) to release on Oct 28th.
They have also threatened to stop the release of Excel & Red Chillies forthcoming film Raees (which features Pakistani actress Mahira Khan in a leading role opposite Shahrukh Khan).
I am puzzled by what gives MNS the right to demand this? Could it be sheer goonda power?
After all this is a party which won one seat out of the 219 it contested in the 2014 elections and its lone MLA from Junnar, SB Sonawane has already launched another party.
But then MNS is not just the comedian we see on our screen. Soon the BJP, Shiv Sena, Congress, NCP and others also asked Bollywood to boycott Pakistani artistes. Many well-known personalities (many from Bollywood themselves), TV news anchors and media companies also called for a boycott. The accusation leveled at Bollywood: How can you use Pakistani artiste when your Jawans are being killed by Pakistan-supported terrorists?
I am no admirer of Fawad Khan or Mahira Khan. I think India has far better actors if they are given a chance. But I fail to understand: Why didn't the government of India which is directly affected by cross border terrorism ban the use of Pakistani talent in India? How can the Modi sarkar issues visas (since 2014) to Pakistani artistes when our Jawans are being killed by Pakistan-supported terrorists?
Is it because Pakistan artiste operating in Bollywood is a not really such an important issue for the government? Is it because the government wants officially to project that we don't want to mix art with politics or military actions? The answers to these questions are not what party officials, Arnab Goswami, or rabble rousing military experts would want to hear.
Whilst we are seated inside the cinema hall and watching this Bollywood-under- attack dramedy, let us take a commercial break:India's exports to Pakistan in 2015-16 was $2.17 billion. India's imports were less than $500 million during the same period. Simply put, India makes more from Pakistan than Pakistan from India.
This year in Pakistan there has been a surge in demand for Indian cotton, dairy products and sugar. Incidentally, Pakistan was the largest buyer of Indian cotton in the 2015/16 season.
So in the last six months as an anti-Pakistan fever was gripping us, Indian companies were happily sending cotton and sugar from Mumbai's port to Karachi. Have you ever seen the Shiv Sena or the MNS threatening to beat up these Mumbai based trading companies or Mumbai Port Trust officials?
In the case of cement it is the reverse scenario. Because of Indian demand, there is a surge in cement imports from Pakistan. Cement from Pakistan turns out to be cheaper. The average price of a sack of an Indian brand is around Rs 550 but Pakistani supplies are sold at Rs 480-500.
Have you ever seen Arnab scolding Indian businessmen on how dare they import cheaper cement from Pakistan when thousands of innocent Indians are being killed in Pak-sponsored terrorist acts?
Remember, these are all official Indo-Pak trades authorized by the Indian government.
According to an ICRIER report released in July 2016, India's annual informal trade with Pakistan is about US$ 4.71 billion. Of this, India's exports to Pakistan are estimated to be USD 3.99 billion and imports from Pakistan USD 0.72 billion.
The ICRIER report gives an interesting example of informal trade: The New Textile Market is a major textile hub in Surat with about 50,000 members. About 42,000 of its members are exporting overseas. The main export items of these exporters are Salwar Kameez Dupatta (SKD) and dyed and other fabrics etc. About 90 percent of these exporters export to Pakistan via Dubai and only 10 percent do it directly.
I have not yet seen any "nationalistic" party asking how dare these Surat traders send Salwar Kameez Dupatta to Pakistan?
Enough of this blaming Bollywood dramedy or as the Anupam Khers and Ashok Pandits exemplify nautanki.
Even though it's a cliché this is true: Bollywood is a soft target.
Today you will hear these psudeo-nationalists call for a ban on Ae Dil Hai Mushkil. In some days you will hear them asking to ban Amazon which is planning to launch Ae Dil Hai Mushkil in its paid digital video service. Next year they will ask Salman Khan and Kabir Khan's Tubelight to be banned because it features Chinese actress Zhu Zhu and China is supplying weapons to Pakistan or because Salman Khan made a stupid statement.
The Indian government will turn a deaf ear to all this threats or shrug it off and say this is not our official policy. India will officially continue doing business with Pakistan and making pots of money, terrorism be damned.
And then our nationalists and our country's conscience keepers will wait for another chance to hit Bollywood and grab eyeballs.
(Mahesh Nair is a writer and film maker)
Find latest and upcoming tech gadgets online on Tech2 Gadgets. Get technology news, gadgets reviews & ratings. Popular gadgets including laptop, tablet and mobile specifications, features, prices, comparison.
India
Senior advocate Harish Salve, appearing for the media house, expressed apprehension about the ongoing probe saying 'of late, there is a tendency that commissioners are giving interviews'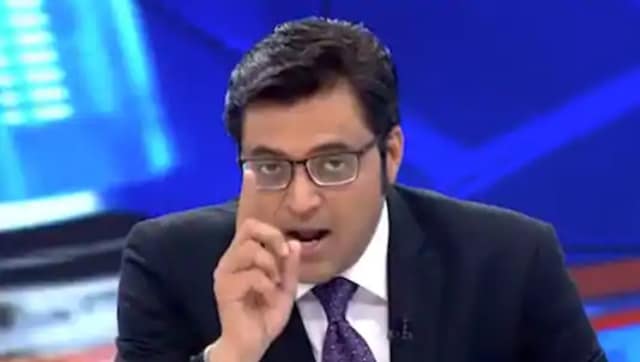 India
The court also directed police to submit investigation papers pertaining to the case in a sealed cover by 5 November, which is when it will hear the matter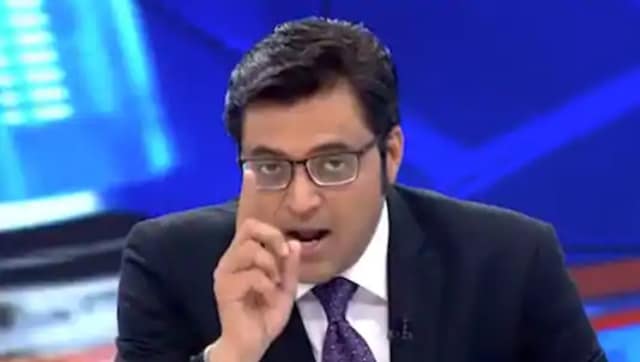 India
The statement comes after the Republic Media Network earlier in the day claimed that BARC, in an email said it had found no complaint or evidence of malpractice against Republic TV, RepublicBharat or any of its affiliates