Shoojit Sircar's first short film #ReleaseThePressure spells out side-effects of parental pressure
Shoojit Sircar is usually subtle in his tone. However, in this short film, he creates an atmosphere that is quite unpleasant and intends it to be that way.
Shoojit Sircar has directed his first short film which is a dramatised version of multiple letters received from students addressing the side-effects of parental pressure for studying and performing in exams.
Called #ReleaseThePressure, Sircar has chosen an apt time to release the short as the exam season will start at the end of this month. The short film has an emotional undertone as various school students address their parents by talking to the camera. The writing is hard-hitting, for which the credit goes to both the students and the makers, who have dramatised their letters.
The film addresses the pertinent issue of depression and suicidal tendencies plaguing children at such a tender age, owing to parental pressure. As they point out, the source of the pressure is not the exams as students are confident of clearing them if they study well. The source is the expectation of their parents which places an unnecessary burden of performing relatively well in the exams.
The proverbial Sharma ji ka ladka is always the point of comparison. In their attempt to ensure that their wards study regularly, parents often defeat the purpose by intruding into their wards' space time and again, which takes a toll on their concentration.
Sircar is usually subtle and light in his approach, as testified by his feature films, Vicky Donor and Piku. However, in this short film, he creates an atmosphere that is not quite pleasant and intends it to be that way. Sircar hammers home the point with each and every word and nails an exclamation point with the statistic that covers the screen in the final shot.
In doing so, he brings to life the horrors that perturb children at the time of exams. The film is aptly titled #ReleaseThePressure not because it assumes a preachy tone and instructs parents to relieve their wards of pressure. It is called so because the students manage to release their pressure by confronting their parents, not in a direct irreverent tone, but through the powerful medium of the written word.
Entertainment
Kangana Ranaut will play Sita in The Incarnation, which will be directed by Alaukik Desai.
Entertainment
'I'm constantly figuring out what I'm going to do next': With over 70 acting roles and 45 directing credits, Clint Eastwood, 91, does not want to call for retirement yet.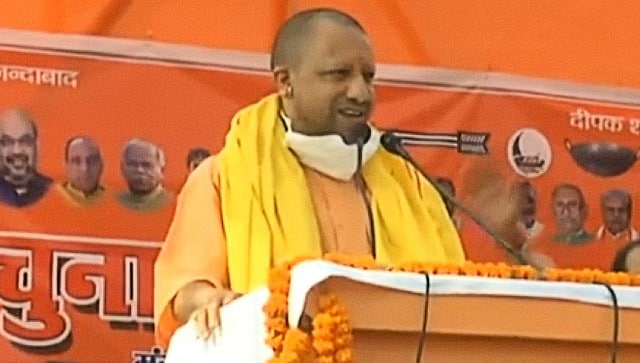 Entertainment
The seers alleged that Bollywood artistes consume alcohol, eat meat and involve in immoral activities due to which they can never represent pious characters of the Ramayana.