Shah Rukh Khan-Sanjay Leela Bhansali may team up, but not for Padmavati
Not Padmavati, Shah Rukh Khan will reportedly feature in another Sanjay Leela Bhansali, for which the director is also hoping to rope in Kangana Ranaut
Remember all the talk about how Shah Rukh Khan would replace Ranveer Singh as Alauddin Khilji in Sanjay Leela Bhansali's Padmavati?
With those stories proving to be so much talk (last heard, Ranveer was visiting Bhansali's home, and moving to a new apartment to be closer to the Padmavati shoot location), here's something that does explain those SRK-Bhansali association reports.
On Firstpost — Ranveer Singh (not so) secretly visits Sanjay Leela Bhansali: Is he back in Padmavati?
Not Padmavati, Shah Rukh is apparently teaming up with his Devdas director for another project. Filmfare reported that Bhansali has a project in mind that he wants to cast SRK in.
The auteur also has a clear idea in mind about who he wants to cast as SRK's leading lady: Kangana Ranaut.
While there has been no formal announcement or any confirmation from Bhansali, Khan or Ranaut, industry observers have already expressed excitement over this 'fresh pairing', calling it a 'casting coup'.
Shah Rukh and Bhansali haven't worked together after Devdas, although in an interview given to IANS just this July (on the film's 14th anniversary), the director spoke of his star in glowing terms:
"He was flawless. Shah Rukh Khan understood the character without losing his spontaneity. Obviously, the pressures of matching up to Saigal sahab (KL Saigal) and Dilip sahab (Dilip Kumar) were there. But he never allowed them to bog him down. I don't know what to say about him. He has left me speechless. I had my doubts before working with him. But it's his most endearing and honest performance. After seeing him you'd want to embrace him. The performance came amidst all his personal problems. He was able to project the personal turmoil on screen. If I were to make Devdas again I'd still cast only Shah Rukh Khan."
Bhansali had also spoken of his desire to work with SRK again, although, in an interview dated this April, he said speculation that his next film would feature the star wasn't grounded in truth: "No. Not right now. All these reports floating in the media are baseless speculations," Bhansali told NDTV.
The affection between SRK and Bhansali has persisted despite the fact that two of Khan's films have clashed with the director's at the box office: Om Shanti Om with Sawariyaa and Dilwale with Bajirao Mastani.
With work on Padmavati underway, and with his lead pair — Ranveer Singh and Deepika Padukone — asked to set aside 200 days for the project, does this mean Bhansali is also planning the project that will come after that? And what exactly does he have in mind for SRK and Kangana?
Watch this space for more details.
Find latest and upcoming tech gadgets online on Tech2 Gadgets. Get technology news, gadgets reviews & ratings. Popular gadgets including laptop, tablet and mobile specifications, features, prices, comparison.
Entertainment
Radhika Apte's character in Raat Akeli Hai assumes that the sexual abuse she is subjected to is a one-off affair, only to discover that all the other women in the family, too, have suffered similar fates.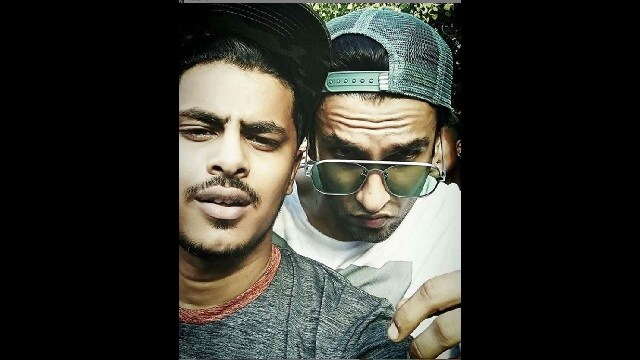 Entertainment
Other than Devil The Rhymer, Mehfil-E-HipHop also features the other three artistes of IncInk, Kaam Bhaari, Spitfire, and SlowCheeta.
India
On 3 July, the police had tried to summon Kangana Ranaut back to Mumbai from her hometown Manali in order to record her statement.