Satyagraha review: Why Amitabh Bachchan can't save the deadly bore fest
Satyagraha is a disaster of a film.
Before anything else, I would like to take this opportunity to express my heartfelt gratitude to Prakash Jha.  Henceforth, I shall walk on Mumbai's streets wearing a gas mask and will shun chewing gums, burgers, proximity to loud speakers, high heels or any such thing that threatens the beautiful gift of life. I might also be cajoled enough to have broccoli, whose place in my life was just a notch above Aditya Pancholi and vegan dahi till now. Because Satyagraha was indeed a life-changing experience - watching it was the closest I had come to dying from self-pity over bad choices made in life, of ear-drum scarring and of boredom. Yes, it was one of those occasions you realise boredom can be fatal.
Okay, now that I have gotten this important bit of acknowledgement out of my way, let's get to the film. Satyagraha is set in a small town called Ambikapur. You know, like small towns in Bollywood are. There's a chowk where a mad man with dreadlocks says clever things. Where boys and girls talk to each other from balconies, because, you know, talking on the phone is not small towney enough. Where schoolmasters are not human beings - they talk like mutants programmed to the preamble of India's Constitution.
In that village, corporate honcho Ajay Devgn arrives for the wedding of his childhood friend Akhilesh, a civil engineer employed with the government. The former wants all the corporate goodies while the latter wants to make great roads. The latter also has a nightmare of a father called Dwarka Anand. He the father we all have dreaded having - one who ticks off your friends, one who associates immorality of character with alcohol and oh god, one who speaks like he lives in a desh bachao street-play. So, Dwarka catches Manav (Devgn) plying sonny boy with alcohol and sends him packing. Now, Dwarka-Manav are officially as friendly as Shashi Tharoor and Narendra Modi.
Three years pass by and Devgn is spotted taking in the cleavages of various women - a white dancer in a posh Delhi bar who is strangely dressed in a skimpy ghagra choli and Mugdha Godse in a miss-before-you-can-blink role. The company of women generous with their necklines and a bunch of men, generous with their paunches, is supposed to establish that Manav is now a bad, bad corporate big shot. We're told he is planning to launch some mobile phone network. Sorry, we couldn't catch the name of the company because that's when Kareena Kapoor appears in the film. Kapoor is a bad ass journalist. She carries an iPad and thrusts it in the faces of corrupt ministers who she had caught doing unethical stuff on sting operations. She is as dreaded in the political circles as a railway strike is in Mumbai. And amid all that back breaking news reporting her hair doesn't stop looking less blow dried, less curled at the right places and less shampoo-ad gorgeous! How bad ass is that?
Akhilesh, on the other hand, was making great roads and flyovers enough to convince his father that at that rate, the country would beat China in development. Don't ask how building flyovers in one small town in Bihar gives a virulent idealist such an impression - that kind of idealism follows processes as secret as Rahul Gandhi's speech writing sessions. It is not meant for the understanding of puny mortals.
However, tragedy strikes Ambikapur soon after. A flyover Akhilesh built collapses killing seven labourers and the engineer himself gets run over by a truck a day after. The local government announces a compensation of Rs 25 lakh. However, they forget their promise and Akhilesh' widow is left running pillar to post trying to get the compensation, with which she wants to open a school. One day, insulted by the district collector she returns home weeping. The father-in-law, in the true tradition of the fire-brand idealist walks to the district magistrate's office and greets him with one tight slap. Understandably, old man lands in jail. Manav comes running and after trying to hand wring the man's release, he launches a social campaign to release him. His tool? Social media. So there's a Facebook page seeking the release of 'Daduji'. Twitter campaign and ace journalist Yasmin (Kareena Kapoor) dumps an assignment to interview the Prime Minister and lands in Ambikapur to cover the revolution.
A lot of mind-numbing things follow. Daduji is released, the campaign against corruption gets bigger, and the whole of Ambikapur wants evil minister Balaram Singh (Manoj Vajpayee) out of their lives and this world. When it doesn't happen easily, Daduji, goes on a hunger-strike.
And all the while Daduji grovels his way through the ordeal, you wonder how he is still not dead. No, not because he is 70 and has had no food. But because there's this bunch of annoying kids who have stationed themselves in front of him singing something called 'Janta Rocks, Janta Talks'. I refrain from calling it a song, because Robin Thicke, Altaf Raza and Priyanka Chopra seem like valid singers after you've heard that thing. That thing sounds something like one neighbour screaming about another's dog taking a leak on his boundary wall. That thing sounds like a sales meeting where no one's met the target. That thing sounds like, yes, the Lok Sabha in its elements! How the frail, unfed seventy-year-old doesn't die from either that or the knowledge that the people around him are turning up in crisp colour coordinated Nehru jackets and shampooed, scrupulously styled hair while he suffers, is a mystery bigger than Amrita Rao's role in the film.
What is even more terrible than showing a public movement against the administration is one that is manipulated by one shrewd person is how juvenile it makes mass outrage look. And at times, completely hilarious. Because the participants in Jha's public movements are give dialogues that seem like answers to high school political science questions. You'd imagine from Jha's film that the country is only full of boys who have Swami Vivekanand's posters on their bedroom walls, and not Katrina Kaif's.
And ah, the acting. Ajay Devgn manages to look like he has severe stomach trouble through the film - when he is hurt, when he is angry, when he is about to have sex with a super hot woman. Kareena Kapoor pouts like she is in a Vivel ad and looks all around here with the amusement of an expat who has just seen a cow at a traffic signal. Amitabh Bachchan could have done this film in his sleep - seems like that's what he did.
Finally, Satyagraha is an exercise in extreme self obsession.  Because Prakash Jha just doesn't want the film to end! It goes on and on till you start hallucinating Ajay Devgn's moustache as a sinister, blood sucking alien and Amitabh Bachchan starts looking like a mummified pharaoh.
P.S. The film has Arjun Rampal, fully clothed, hanging somewhere behind all the other things decidedly less good-looking than even his eyebrows are. And I almost forgot he was there. Imagine what film can make a woman, with the right amount of hormones, FORGET Arjun Rampal. Enough said.
Find latest and upcoming tech gadgets online on Tech2 Gadgets. Get technology news, gadgets reviews & ratings. Popular gadgets including laptop, tablet and mobile specifications, features, prices, comparison.
Entertainment
Every stroke within is a tribute, every note of music a love song, every passing moment in it a chronicle of a time, place or memory that can only be described as indelible.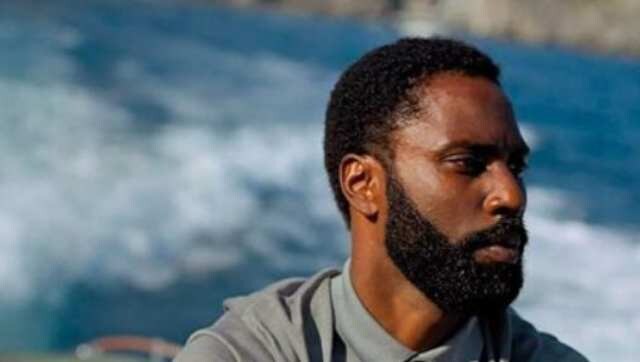 Entertainment
Tenet represents a dangerous gambit in the age of COVID-19: a blockbuster so must-see the studio hopes audiences will risk infection and death just to catch a glimpse of its brilliance. But in the end, Tenet is just a movie, as it was always going to be.
Entertainment
Nimic's central theme of identity may lead to severe existential crisis, but perhaps that's the crowning jewel of the twisted pleasures of a Yorgos Lanthimos production.