'Sardaar Gabbar Singh' review: Pawan Kalyan is a one-man army targeted at die-hard fans
Sardaar Gabbar Singh is strictly targeted at Pawan Kalyan's huge fan base. It is all sound and fury, with no story and goes on and on.
Pawan Kalyan's Sardaar Gabbar Singh was one of the most eagerly awaited films in the South. His last release as a solo action hero was the blockbuster Attarintiki Daredi, three years ago. However, last year he made an appearance as Lord Krishna in Gopala Gopala, the Telugu remake of the Bollywood hit OMG: Oh My God.
So a lot was riding on Sardaar Gabbar Singh, the sequel to his Gabbar Singh (2012), which was a remake of Salman Khan's Dabanng (2010). The film is strictly targeted at Pawan Kalyan's huge fan base. It is all sound and fury, with no story and goes on and on.
The actor who believes in larger-than-life characterisations and stylised acting turns into a one-man entertainment troupe. He makes a sensational appearance on the screen, is a one-man fighting machine, does comedy, cracks one-liners and dialogues with punch, dances delightfully, romances and sing songs with the heroine in exotic locations.
The story and presentation is outdated and looks like a 1980s potboiler with a Sholay hangover. The production designer Brahma Kadali has created a village set in a Hyderabad studio straight out of one of Sergio Leone's Clint Eastwood spaghetti westerns of the 1960s, with the hero sporting cowboy outfits and riding horses!
The apology of a story is set in the princely town of Rattanpur on the border of Telengana, Chhattisgarh and Madhya Pradesh, a la-la land without any law and order. The people of the village are suffering from the atrocities of the handsome villain, a mining magnate Bhairav Singh (Sharad Kelkar) and his thugs who run the show. The royal family living in a palatial palace has a faithful commander Harinarayan (Mukesh Rishi) whose job is to look after the princess Arshi (Kajal Agarwal). Harinarayanan, seeing the plight of the villagers, requests the state government to send an honest and courageous cop to clean up the place.
Enter the super cop Sardaar Gabbar Singh (Pawan Kalyan) , who is a one-man army determined to take on the scum's of the village. The rest of the story is very predictable, with hardly any twists and turns. Yes the princess falls for our dashing and charming hero. All is well that ends well.
It is an out-and-out Pawan Kalyan film, with him being there in almost every frame of the film, and always winning — whether it is with the bad guys or in his one-man upmanship game with the comedian Brahmanandam. Other than Kalyan, the only other actor worth mentioning is the villain Sharad Kelkar, who is strikingly handsome with a deadly sneer. The action scenes are mostly in slow motion and are well choreographed; the interval block is impressive. Wilson's camerawork is eye catching and music director Devi Sri Prasad has come out with some peppy numbers, though his background score is deafening.
The downsides are far too many, with jumpy editing and long drawn out fight scenes and songs that are wrongly placed acting as speedbreakers. The film, at 2 hours and 43 minutes, is far too long, and needs urgent trimming.
In certain scenes it looks like Pawan Kalyan is carrying out a conversation with his fans, with his subtle political messages. In one scene when another cop challenges him regarding his jurisdiction, Pawan shouts at him and says in English – "The whole of India is my jurisdiction". Dialogue writer Burra Saimadhav has peppered the film with enough and more political lines and it seems as though the actor is on an election campaign trail.
As a statutory warning at the beginning of the film, in the title cards it says: "This film is dedicated to my fans".
Well, now we know why.
Find latest and upcoming tech gadgets online on Tech2 Gadgets. Get technology news, gadgets reviews & ratings. Popular gadgets including laptop, tablet and mobile specifications, features, prices, comparison.
Entertainment
A band is a partnership on several levels: social, creative and financial. Indeed, some acts have deliberately reoriented their arrangements to account for this.
Entertainment
Host Irfan looks back at his nine-year-long journey on the show, the celebrities who continue to evade him, and why a Hindi show on a public broadcast channel did not become a celebrity destination in the era of public relations and corporatisation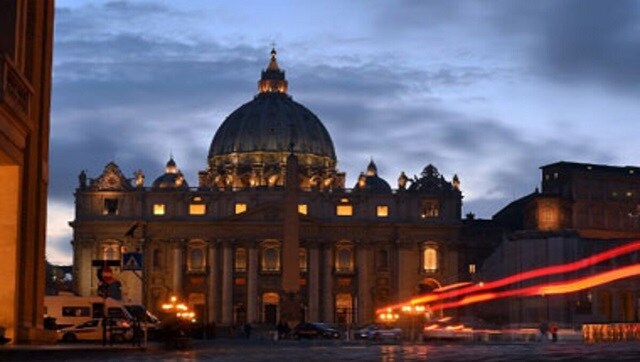 Lifestyle
Since his death, Carlo has become known in some Catholic circles as the patron saint of the internet for his facility with computers and his early and enthusiastic embrace of the web, which he used as an expression of his Catholic faith.