Sanjay Dutt biopic: Manisha Koirala to play Nargis; how much of screen legend's life will be shown?
Manisha Koirala's own battle with cancer was one of the deciding factors in casting her as Nargis, apart from the luminous beauty she shares in common with the Mother India icon.
The Sanjay Dutt biopic seems to be picking up steam, with various developments on the project making it to the news over the past month. First, it was Ranbir Kapoor's bulked-up look (he has put on 14 kg to play Dutt) that was talked about.
Now, it is the casting of Manisha Koirala to play Dutt's mother, the celebrated actress Nargis, that is being reported.
A number of news outlets, including Pinkvilla, Deccan Chronicle and DNA have said that Koirala — who was paired with Sanjay Dutt in several films — has been roped in to play mother to Ranbir.
As per these reports, Koirala's own battle with cancer was one of the deciding factors, apart from the luminous beauty she shares in common with Nargis, that was the deciding factor in her favour.
While the biopic is sure to have its focus on Sanjay Dutt (Ranbir), it'l be interesting to see the 'role' played by Nargis in it.
Nargis — born Fatima Rashid — was the daughter of the noted thumri exponent Jaddanbai. She began working in films at the age of six, and was one of the leading heroines of the 1940s and '50s. During these years, she was also believed to be in a relationship with a married Raj Kapoor (she was also the auteur-actor's muse).
Recently, Rishi Kapoor's autobiography Khullam Khulla had referred to the relationship between his father, Raj Kapoor, and Nargis. He also narrated an incident that took place during his wedding celebrations, which Nargis had attended with her husband Sunil Dutt (with whom she tied the knot in 1958, a year after they co-starred in the seminal Mother India).
"My father did everything with great pomp and show and that included our wedding ceremonies. He flew in the maestro Ustad Nusrat Fateh Ali Khan from Pakistan for my sangeet. It was a typical Raj Kapoor event that started at 11.30 pm and continued till 6 am. JP Chowksey later told me that something unexpected had happened on my wedding day..." Rishi Kapoor wrote in the book. "Nargis ji had not set foot in RK Studios after she completed Jagte Raho in 1956. However, that day, she came with Sunil Dutt to attend the ceremony. She was apparently very nervous about attending a Kapoor event after 24 years. My mother, sensing her hesitation, reportedly took her aside and said, 'My husband is a handsome man. He is also a romantic. I can understand the attraction. I know what you are thinking, but please don't beat yourself up over the past. You have come to my home on a happy occasion and we are here today as friends'."
In a 2003 interview with rediff.com, Sunil Dutt had spoken at length about his marriage to Nargis, and when asked if the wedding took place while Nargis 'was on the rebound' from the Raj Kapoor affair, he replied: "I never knew there was a romance. The only thing I knew was that she came into my life. I was not concerned about her past. I know these questions arise. But I am concerned about the person who comes in my life; what matters from that day on is how true the person is to me. The past is nothing to me."
Dutt senior had also spoken eloquently about Nargis' battle with cancer (which ultimately claimed her life) and the effect of her death on their son Sanjay, who was just then, making his Bollywood debut with Rocky. While Nargis wanted very much to be present at the premiere of Rocky, she passed away just days before, and an empty seat was kept at the screening next to Sanjay's in her honour.
It remains to be seen how much of Nargis' life will make it to screen in the Sanjay Dutt biopic. But there's definitely a lot of material there to be mined — perhaps in another film?
Entertainment
Directed by Mahesh Manjrekar, Antim is described as a "gripping tale of two powerful men" with polar opposite ideologies
Entertainment
Raksha Bandhan, which went on floors in June, marks the second collaboration between Akshay Kumar and Aanand L Rai after Atrangi Re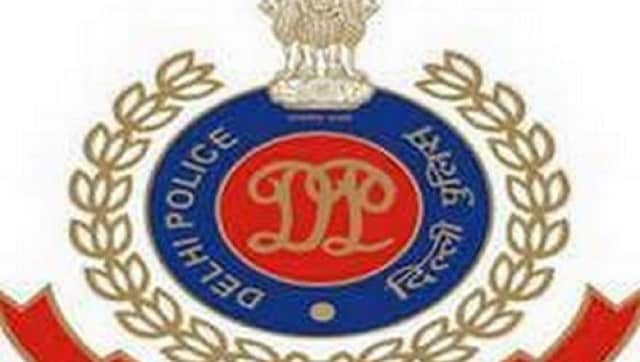 India
A criminal case has been registered at the Vasant Kunj North police station under relevant sections and the investigation is underway