Salman Khan too busy with 'Sultan' to sing for Randeep Hooda in 'Laal Rang'
Superstar Salman Khan will not be singing for actor Randeep Hooda in director Syed Ahmed Afzal's Laal Rang as he is 'too busy' with his film Sultan
Mumbai: Superstar Salman Khan, who previously crooned songs like "Main hoon hero tera" and "Hangover", will not be singing for actor Randeep Hooda in director Syed Ahmed Afzal's Laal Rang as he is "too busy" with his film Sultan.
"It is not happening. It was very kind of Salman Khan to say that he will sing a song for me in film, but its release date was advanced, so it is not happening due to lack of time," Randeep said.
"Salman Khan is too busy with Sultan and there is no time to record the song and shoot the video... But we can surely do such a thing next time," he added.
Laal Rang, which also stars Akshay Oberoi and Pia Bajpai in prominent roles, is slated to release on 22 April.
Meanwhile, Randeep Hooda is unhappy with the change of name of Gurgaon, Delhi's rich and industrial suburb in Haryana. The new name Gurugram, he says, is a "blow to the culture, history and the language of Haryana".
The decision to rename Gurgaon was taken by the first BJP government of the state.
Randeep, who hails from Rohtak in Haryana, even asked why was the name changed.
"Changing Gurgaon's name to Gurugram is a blow to the culture, history and the language of Haryana. Gram is not our word, why was this done?" the Highway star tweeted.
The 39-year-old actor added that the name change could have been to "Gurugaon".
"I mean that in Haryanvi we have the word 'gaav' or 'gaam'. They could have changed it to Gurugaon," he said.
गुड़गाँव को गुरूगृाम करना हरियाणा की संस्कृति, बोली,इतिहास पर वार है। ग्राम हमारा शब्द ही नहीं है। ये क्यों किया गया है? #GurgaonNameChange

— Randeep Hooda (@RandeepHooda) April 13, 2016
Entertainment
The Andhra Pradesh government said it was 'only studying' the proposal right now and would take a final call only after deliberating it with the stakeholders.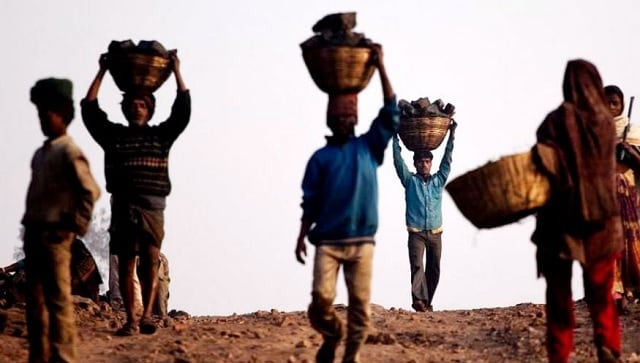 Business
Once the wages code comes into force, there will be significant changes in the way basic pay and provident fund of employees are calculated.
Entertainment
The amendments of Hong Kong's Film Censorship Authority will determine whether a film contains elements that endanger national security.