Salman Khan in Tubelight is a masterclass in showing the power of brand-building and PR
Tubelight is focused on only one thing: showing us the reality of its hero, Salman Khan, and his heart of gold
The great Piyush Mishra said it all in Imtiaz Ali's Rockstar, when he proclaimed, 'Everything is image, image is everything!'
After all, what's being peddled these days through WhatsApp forwards from UNESCO is all about image, no? You may not have realised it, but that photoshopped picture you saw of a 100-lane highway from Gujarat (which also runs a flying bullet train and offers free unlimited Wi-Fi so we can listen to the Supreme Leader's MKB podcast on demand) was never meant to be real. Such images are all about, well, image.
And so, in this age where image is everything, we get our first legitimate cinematic classic in Tubelight — the first film where the title proclaims what it thinks of its audience, because of how we lap up the same old 'Bhaijaan is a little naïve boy with a clean heart' message over and over and over again.
The greatness of Tubelight lies in how it understands its audience. Fed and bred on a regular diet of nano-GPS chips, the Indian audience is now completely ready for the new brand of subtlety displayed by Bhaijaan's image machinery. And so, the film goes with the one-liner 'faith can move mountains', because some genius probably realised that 'Bhaijaan can move mountains' doesn't have the same beautiful ring to it. (But make no mistake, Bhaijaan can move mountains.)
A perfect example of how to truly get 'inspired', the film shows you how to make brave choices like casting a 50-plus man to play a character originally played by a little child. Thankfully, the film doesn't deviate to bore us with any sort of deep understanding of why this protagonist is the way he is. Who cares about such things? Not us, for sure.
Tubelight is focused on only one thing: showing us the reality of its hero and his heart of gold. The film is filled with beautiful, fresh moments where we see how pure-hearted, innocent, noble and thoroughly misunderstood young-old Laxman, the character played by Bhaijaan, is. The film's focused script says the same thing over and over again for about 150 minutes, making us smile and cry all at the same time.
To be fair, underlying all those layers of mush, Kabir Khan's intent does shine through. Take, for instance, the scene where two characters try to prove their patriotism based on who can say 'Bharat Mata Ki Jai' louder.
You'll see the clear resonance with what we see on prime time news everyday, as Times Now and Republic battle it out for superiority on our airwaves, questioning not the intent of the government, but the patriotism of 'presstitutes' and 'sickulars'. While Kabir Khan's intention was to show that such chest-thumping patriotism is pointless, it's quite conceivable that Pahlaj Nihalani will next train his sights on and start butchering films that attempt commentary on the dangers of jingoism.
Kabir Khan, one of those rare filmmakers who repeatedly includes messages of unity and peace through his films, tries yet again to talk about shunning bigotry and understanding the futility of war. He must know, though, that such antiquated concepts of peace and equality have no place in our great, strong nation today. (Kashmir has always been and will always be ours; and any such efforts from the cocktail-drinking liberal brigade is not going to change that!)
While Kabir Khan fills his cast with a bunch of rather talented supporting actors, the film has also been meticulously crafted to ensure that everyone supports and adds to Bhaijaan's performance along the way. (To be fair, there's at least one scene in the film where Salman Khan emotes well-enough to make his fans cheer with joyous emotion.)
But Tubelight's greatest victory will always be the fact that, in this post-truth world, it holds up a mirror to us, to remind us of just how much we as Indians enjoy grandstanding and image-building exercises. We'll give our votes and money to any one, as long as we can see visible efforts on their part, to take us for a ride.
Entertainment
Kamaal Khan in his plea said a film viewer cannot be prohibited from making comments about a film or its characters.
Entertainment
Kangana Ranaut will play Sita in The Incarnation, which will be directed by Alaukik Desai.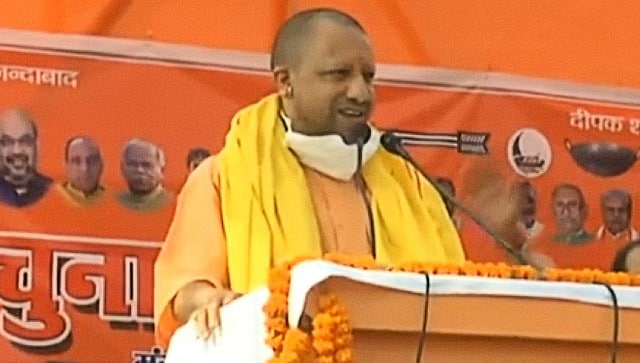 Entertainment
The seers alleged that Bollywood artistes consume alcohol, eat meat and involve in immoral activities due to which they can never represent pious characters of the Ramayana.