Sachin: A Billion Dreams — KRK calls film unbearable, says his biopic will be most interesting
Sachin: A Billion Dreams seems like a documentary on Sachin Tendulkar, complains Kamaal R Khan
In Bollywood, films come and go. Their success, both commercial and critical, may be difficult to predict, but what remains constant is analysis from one man — Kamaal R Khan.
Kamaal R Khan, better known as KRK, was recently in the limelight and criticised for his views on the decision to cast Mohanlal as Bheem and abusing SS Rajamouli's Baahubali 2.
This three-film old (or should we say young?) actor and producer recently aired his views about the biopic on Sachin Tendulkar's life, titled Sachin: A Billion Dreams. Most Indians may think of Sachin Tendulkar as God, but for KRK, he is no different from any other actor.
Needless to say, he did not tweet anything positive or negative. However, what may come as a surprise is that his review of Sachin: A Billion Dreams is somewhat coherent for a change. He even echoes the sentiments of many people who have watched the film.
So #SachinABillionDreams is made by all old available videos of Sachin, means it's a real documentary of him. Sorry I can't Jhelo it at all.

— KRK (@kamaalrkhan) May 23, 2017
#SachinABillionDream has got bigger opening of 40-50% than film #Dhoni withut any hero, heroine n songs. Day1 busines can be 9-10Cr. Superb! — KRK (@kamaalrkhan) May 26, 2017
If Sachin's documentary will do such a fantastic business then Kapil, Sehwag, Kohli, Gambhir n all others will make their documentary soon.

— KRK (@kamaalrkhan) May 26, 2017
Of course, if you are Kamaal R Khan, your sense of objectivity can only go so far.
Still nobody else biography can be more interesting than mine which has all Masala lik sex, crime, romance, undrworld, busines, Bollywd etc. — KRK (@kamaalrkhan) May 26, 2017
Kamaal R Khan also reviewed the trailer of Salman Khan's Tubelight recently. According to him the combination of Salman Khan and his brother Sohail Khan has never worked. He also said that Salman cannot act. We can't hold in our excitement, and eagerly await his review of the film.
Find latest and upcoming tech gadgets online on Tech2 Gadgets. Get technology news, gadgets reviews & ratings. Popular gadgets including laptop, tablet and mobile specifications, features, prices, comparison.
Entertainment
we're bringing you a live review from the theatre, where Sachin: A Billion Dreams is being screened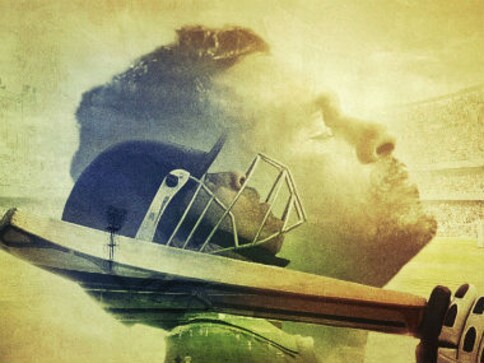 Entertainment
The Sachin biopic takes you on a journey of nostalgia and you are transported to a day and age where life was simple, and hopes of a country centred on the shoulders of a young, curly-haired Mumbaikar.
Entertainment
KRK also acknowledged Mohanlal's celebrity status in the Malayalam film industry.