Ram Gopal Varma, your calling Tiger Shroff 'transgender' is a compliment of the highest sort
Dear Ram Gopal Varma, I am writing to appreciate you in calling Tiger Shroff a transgender: Read equal rights activist Harish Iyer's open letter
My love, Ram Gopal Varma,
Since I have had nothing to do over the past few days, just like you, I decided to spend some time on your Twitter timeline.
And boy oh boy, you tweet so well!
First I thought you should be ignored. Because,  I of all people, do definitely know how one could get fed up with all the attention. But still, I couldn't forget the days you gave us Shiva and Rangeela and Kshana Kshanam, and thus found it unavoidable that I give you some more attention.
Ramu, let me get straight to the queer point: I am writing to appreciate you in calling Tiger Shroff a transgender.
Have you seen his hair that flows like a rockstar, his eyes that emote more than love, his overall look that could easily pass off as feminine as it does as masculine? I am sure you meant it as a compliment. What else can it be when you refer to someone as part of a wonderful sect of majorly peace-loving, resilient people, who live authentic lives?
Transgenders are true to themselves. Every day, they become a better version of themselves. They don't merely live their truth, they dare it. When the world wants everyone to be the same, they celebrate themselves despite ranking low in the numbers game. They are a minority, but the force in them can beat any majority.
They dare to speak their minds, they dare to bare their souls. They dare to be good. They dare to be bad. They dare to be distinctly themselves even when everyone else wants them to be a carbon copy. With all these positives about transgenders, I wonder how can anyone regard you calling someone a transgender as a bad thing!
It is in fact, more awesome than you may have imagined.
Tiger Shroff has been told that he has feminine looks. You called him a woman. Wow.
Though some see you as oscillating between 'woman' and 'trans', I see this as oscillating from one compliment to another. And it is nice that these golden words are coming from a cis-gendered, intelligent person like you. You know, I have to appreciate you, considering that there are so many transphobes, bigoted humans who are under-informed and educated illiterates, who are a real bane and a real pain to society. I am so happy that you are not one of them. You are sophisticated and suave. You shower compliments with a click of your iPhone keypad, where others further humiliate and harass a community that has long lived in the shadow of fear. Haah! What a kind human you are.
Coming back to transgenders. Let me get you introduced to some transgenders of our city itself. Do you know Abheena, who is working hard to organise a national level transgender pageant? This, after a decade and half that she dedicated to serving the cause of HIV (awareness) and sexual minorities. Do you know of Laxmi Narayan Tripathi? She is an author, actor, social worker and opinion leader. Have you heard of Urmi Jadhav? She is a dancer, actor and social worker. And I am sure, you watched the PSA from Vicks, right? So that's Gauri Sawant. She is a social worker, but more importantly she is an out and about trans mother.
I can't thank you enough for doing so much good for the LGBTIQ community by simply equating Tiger with a transperson. This cannot be a curse, this has got to be a compliment.
I hope I am right. But if I am not and if you think 'transgender' is a swear word, let me then tell you that we will wear your swear like a badge of honour. There is nothing wrong in being a transperson. If you didn't mean it as a compliment when you called Tiger Shroff a transgender, I will go to the Siddhivinayak temple and take 108 pradhakshinas for you, so that you find your precious marbles that you have lost over the years.
I will also hope someday you rise up to a level, where I could scream at you – 'Aye hijre'.  Because, though they are people like us, good and bad, happy and sad, for the sake of an argument, I would tell you —  a subaltern community, associated with purity and divinity, cannot be wrong. The only ones who're wrong are lesser mortals like you.
As I reach the end of this letter, I realise I have found some marbles. Are these yours, love?
Lovingly Transgender-dly,
Harish Iyer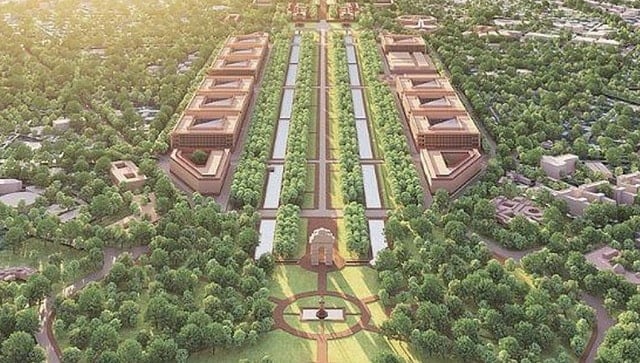 India
In this day and age where even private homes undergo renovation regularly, the Indian State continues to operate out of 90-year-old repurposed colonial homes retained after independence
India
In trying new faces, the BJP seems to be focused on building a generation of political successors who can take over after a period of astonishing growth the party has seen under Modi and Shah
World
Like their predecessors, the Taliban's commanders may soon discover warfare isn't just a means to gain power, but an end in itself