Ram Gopal Varma, Rakhi Sawant, KRK, Abhijeet: Chronicling the filth-spewing Twitter tribe
Ram Gopal Varma's recent tweets on comparing women and Sunny Leone are a reminder of his fellow members of the dirt-vomiting Twitter tribe of Rakhi Sawant, KRK and Abhijeet Bhattacharya.
Ram Gopal Varma's recent International Women's Day tweet, of wishing all women to give as much happiness as Sunny Leone does, caused outrage among his followers, political groups and activists. While Leone did not take offense to the 'joke', Rakhi Sawant has now endorsed his tweet.
Hindustan Times reports that Sawant said that Varma's tweet was instead a word of praise for Leone. She then preached about how all wives should quit their kitchen responsibilities and take coaching classes to learn how to give pleasure to their men. She justified her statement by saying that since wives get occupied with their children and daily chores, their husbands tend to get carried away and drift towards other attractive women.
Sawant's endorsement comes as no surprise as there have been numerous instances of her spewing filth in the public through her words, gestures and actions.
Last year, she attended a function in the USA, wearing an attire emblazoned with pictures of Prime Minister Narendra Modi. A were strategically placed on her butt and another on her abdomen with Modi's hands landing on her bust.
Her indulgence in vomiting indecency is so well-documented that author Shobhaa De was dubbed as the 'Rakhi Sawant of Twitter' for her unwarranted advice to External Affairs Minister Sushma Swaraj to stop tweeting.
It's not just Varma or Sawant out there. There is an entire tribe of Twitter blabbermouths whose only claim to fame (or notoriety) is their unnecessary and ill-intended Twitter rants.
Another proud member of the tribe is the self-proclaimed film critic Kamaal R Khan or KRK.
The most recent example of his uninvited display of dirt is his 'prediction' of Swara Bhaskar's upcoming film, Anaarkali of Aarah, at the box office. He arrogantly tweeted that the film will be a disaster, to which Bhaskar replied with a comment of how his "unasked filth" is a "character certificate" for them.
He also caused a storm in the Hindi film industry last year when he accused Ajay Devgn of greasing his palms to bash Devgn's rival Karan Johar's romantic drama Ae Dil Hai Mushkil on Twitter, against his directorial Shivaay.
Another honourary member of the tribe is the singer Abhijeet Bhattacharya. Or is he even a singer anymore? It's quite unbelievable to stomach the fact that the vocal chords which gave us hummable songs, like 'Tauba Tumhare Ye Ishare' and 'Tumhe Jo Maine Dekha', can also eject such jingoistic vitriol on Twitter.
He has slammed the Khans multiple times for their alleged agenda to fund Islamic terrorism. He even linked Johar to Fawad Khan after the filmmaker cast the Pakistani actor in Ae Dil Hai Mushkil. In fact, he was detained for his abusive tweets to a female journalist after she voiced her disgust against Bhattacharya's claim that the murder of a Chennai-based techie was the result of love jihad.
All these examples bear testimony to the fact that the right to freedom of expression is blatantly abused on Twitter. With so much filth around, the social networking site is in dire need of fresh voices.
Entertainment
Kangana Ranaut will play Sita in The Incarnation, which will be directed by Alaukik Desai.
Entertainment
'I'm constantly figuring out what I'm going to do next': With over 70 acting roles and 45 directing credits, Clint Eastwood, 91, does not want to call for retirement yet.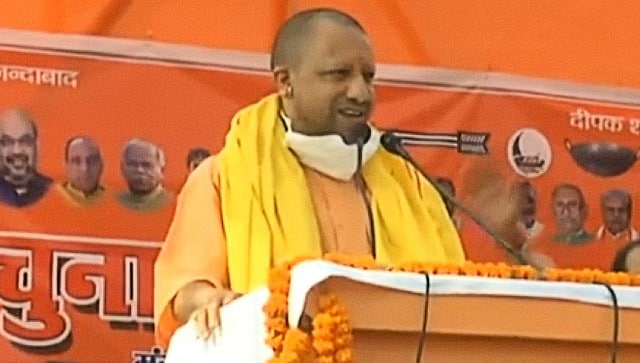 Entertainment
The seers alleged that Bollywood artistes consume alcohol, eat meat and involve in immoral activities due to which they can never represent pious characters of the Ramayana.