Rajinikanth's Kabali has earned Rs 600 crore at the global box office. Or has it?
Has Rajinikanth's Kabali really made Rs 600 crore in global box office collections, as some reports claim? Firstpost examines.
Has Kabali really crossed the Rs 600 crore mark?
Recent news reports have estimated that the Rajinikanth-starrer has earned Rs 600 crore after over 10 days in the theatre.
If the 600-crore figure is correct, then it would mean that Kabali has matched the worldwide collections of Baahubali — and crossed Sultan's earnings of approximately Rs 550 crore globally.
But has Kabali really earned Rs 600 crore at the box office?
More conservative estimates put Kabali's collections at around Rs 300 crores from worldwide ticket sales.
On its opening weekend alone (from 22-24 July), it had earned around Rs 110 crore, toppling Sultan's 100-crore-in-three-days run.
Firstpost had done an extensive breakdown of those numbers according to earnings from each territory Kabali was screened in. You can read the analysis here.
Since that time, the Rajinikanth-starrer — despite less-than-favourable reviews — has added substantially to its kitty. In Tamil Nadu alone, Kabali has done a business of Rs 70 crore over its 11 days in the theatre. Worldwide, and across all language versions of the film, the first week's collections had amounted to little over Rs 260 crore.
(For a comprehensive look at Kabali's opening day collection, click here.)
It is a safe conjecture that the film added a minimum of Rs 40 crore in revenue over its second week to meet that Rs 300 crore figure that most reports are abiding by.
This is where Kabali's pre-release earnings come in: Remember that the producers V Creations had generated over Rs 200 crore through the sales of various rights (music, satellite etc) days before the film came to the theatres?
Read Latha Srinivasan's calculation of how Kabali earned its Rs 200 crore before its release, here.
Add that to the (conservative) Rs 300 crore in box office collections, and you have at least Rs 500 crore in earnings — if not the trumpeted 600.
Producer Kalaipuli S Thanu had confidently proclaimed that his film would do business of Rs 500 crore. The figures indicate that he hasn't been off the mark.
But with reports from all territories reporting a sharp drop in numbers over every subsequent day since its release, it seems Kabali's dream run has slowed down to a walk, and may not dent Baahubali's collections just yet.
Baahubali is the third-highest grossing Indian film, with Rs 600 crore in worldwide box office collections. Aamir Khan's PK, at Rs 790+ crore, is the top earner, while Salman Khan's Bajrangi Bhaijaan is in second place with Rs 626 crore.
Find latest and upcoming tech gadgets online on Tech2 Gadgets. Get technology news, gadgets reviews & ratings. Popular gadgets including laptop, tablet and mobile specifications, features, prices, comparison.
Entertainment
Thavasi, who was reportedly being treated at a Madurai hospital, was battling oesophageal cancer.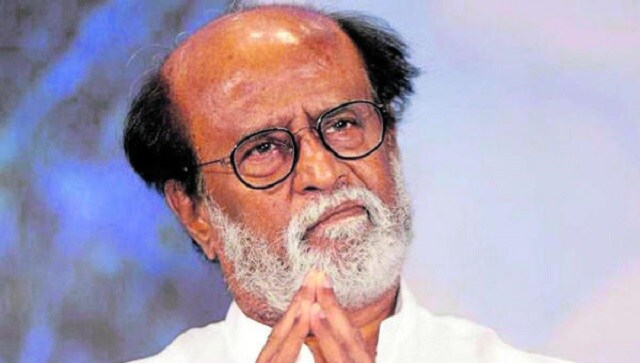 India
In March 2020, Rajinikanth had said had the opportunity in 1996 and did not take it up at 45 years of age and if he did it now, he would be called a fool
Politics
The top star said he met the district secretaries of his 'Rajini Makkal Mandram' and deliberated the possibility of his political foray on Monday