Raees: Why there's more to Shah Rukh Khan's act than 'baniye ka dimaag, miyan bhai ki daring'
Raees, the character, was way more than baniye ka dimag and miyan bhai ki daring, as plugged by the makers during the promotions.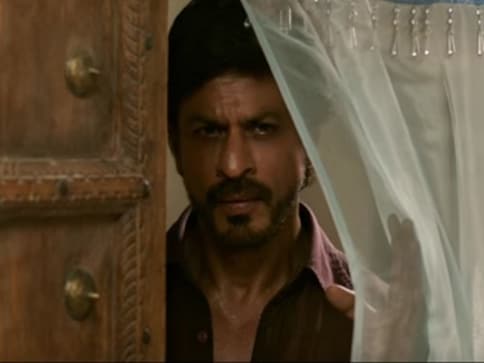 Seated on a barrel, Shah Rukh Khan channels menace. You can feel an unleashed tension almost sparking off him. He broods, throws an angry look, the camera clicks and almost instantly, his face changes, relaxes.
He is no longer Raees Alam, smuggler of illicit liquor in Gujarat. He is Shah Rukh Khan.
The 'making of' video released on 13 February by the Raees team — producers Excel Entertainment and Red Chillies Entertainment, and director Rahul Dholakia — gives a fascinating behind-the-scenes glimpse into how Shah Rukh got into character for the film.
It's an interesting insight to receive into the character — which is characterised by the catch line 'baniye ka dimaag aur miyanbhai ki daring' in Raees.
When the trailers of Raees came out, Rahul Dholakia's saga of crime (and punishment) came across as just another gangster flick. The cat-and-mouse game played between Raees Alam (Shah Rukh) and his nemesis Inspector Jaideep Majumdar (Nawazuddin Siddiqui) wasn't dissimilar to what we had seen before; it was fairly reminiscent of Milan Luthria's Once Upon A Time in Mumbaai (2010).
The film's setting was Gujarat and not Mumbai — yet the setting seemed similar. Had it not been for the bootlegging angle, the viewers could have very well assumed that it is another Mumbai underworld story, only to be surprised by the Makar Sankranti song, 'Udi Udi Jaye' that released weeks later.
The film, however, turned out to be quite a departure from the trailers and promos that deified the criminal Raees Alam. It humanised a character that had until then, looked larger-than-life. The narrative did this by tracing his formative years, his rise to the top, tryst with betrayals, consequent fall and redemption.
And in doing so, the character of Raees went way beyond the 'baniye ka dimag, miyan bhai ki daring'. The reason behind reducing his character to a catchphrase could have been the makers' intention to keep the narrative arc under wraps or retain its enigma.
A more important line in the film is what his mother utters in a troubled state of mind: "Koi bhi dhandha chhota nahi hota aur dhandhe se bada koi dharam nahi hota." However, she does insert a disclaimer for the benefit of an impressionable Raees, "...jab tak kisi ka bura na ho."
Raees begins an illegal trade in imported booze. He eventually turns into a Gujju Robin Hood who may be guided only by the profit motive — but can and does use those profits for the benefit of others. The self-proclaimed do-gooder does not consider violence as a sin as long as it is carried out on oppressors. He justifies his criminal activities as strictly business, probably compensating for the same through injecting money into his community and generating employment and infrastructure. Raees never sees himself as an outlaw. He simply bypasses the law in order to keep his dhandha or business thriving.
[Spoilers ahead.]
He gets carried away by his need to be the Good Samaritan: his heart wants the well-being of the dozens in his community, but his myopic vision (literally and figuratively) results in him bearing the burden for a lost lives of hundreds more.
Though his community does not put the onus of losing their money (invested in a housing scheme) on Raees, he holds himself accountable for their losses, out of (a perhaps unwarranted sense of) indebtedness. This self-imposed accountability leads to a moment of weakness when he fails to maintain the balance between his baniye ka dimag and miyan bhai ki daring. He succumbs to the pressure and asks an old ally for help — who ends up involving him in a terrorist act.
After acknowledging his folly, Raees decides to surrender himself to the police, knowing that in doing so, he faces a certain 'encounter' death — a punishment he considers appropriate for his sin. "Mohalla bachate bachate, sheher jala diya (I burnt the city trying to save my neighbourhood)," is what he tells his wife (Mahira Khan), helplessly repentant.
However, his surrender is preceded by a final display of his baniye ka dimag. Raees displays his street smarts by taking along a host of journalists to record his surrender to Inspector Majumdar, securing his family's freedom in the process, and saving them the possibility of seeing him shot dead. He even shows his miyan bhai ki daring by choosing to face the cop's bullets head on.
With so much going for him — the baniye ka dimag, miyan bhai ki daring and a heart of gold — where does Raees go wrong?
The answer probably lies in his short-sighted vision and his lack of exposure to the world outside the one he knows and is familiar with. Born in an economically deprived family, Raees' world is limited to his mohallah. Even when he ventures out — such as going to Mumbai to sell goats for Eid, in order to raise much-needed funds, he's unaware of the politics at the slaughterhouse that may not be welcoming of strangers.
For all his shrewdness, Raees is also fairly naive.
He decides to start a venture of his own but is ill-equipped in terms of the finances. He gives himself up to he police at the behest of a politician who claims to be his ally, but falls prey to a typical political potshot. It is evident that Raees has trust issues but it is his lack of worldly wisdom that allows his otherwise shrewd mind to be waylaid. He fails to strike a balance between his generosity and gullibility.
At the end, Inpector Majumdar's feelings of guilt in killing Raees bears testimony to the dead gangster's ultimate victory.
"Haarkar jeetne wale ko Raees kehte hain." Sounds familiar?
Watch the 'Making of Raees' video here:
India
Death by selfie is a thing, a fatal national passion. The latest instance comes from Lakhimpur Kheri, where a man had gone to check out a party of elephants on the move
India
It is time we seriously examine our consumption and disposal of electrical and electronic equipment and make it environmentally conscious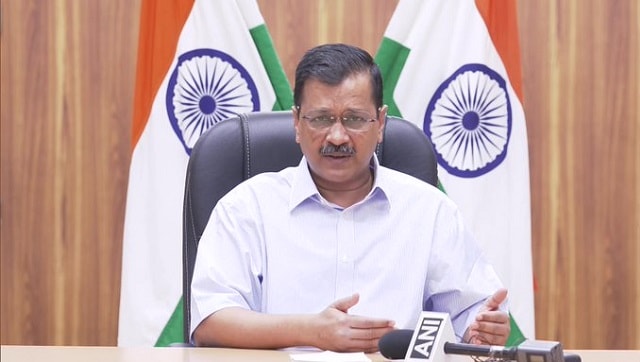 India
The Delhi chief minister had announced a similar kind of winter action plan to combat air pollution last year too, but to no avail