Priyanka Chopra is his favourite actress, says 'The Jungle Book' star Neel Sethi
"I love Priyanka Chopra because she is also in Hollywood now. Besides, she also plays Kaa in the Hindi version of The Jungle Book,' says Neel Sethi
Mumbai: He never had starry dreams, but still found himself in showbiz with The Jungle Book. Indian-American child actor Neel Sethi, who will be essaying the role of Mowgli in the forthcoming Disney adventure fantasy film, says he "never really thought about acting" and wanted to follow his parents' footsteps to dentistry.
Nevertheless, the world of acting has been a joyride for the youngster, who at 12, is at the cusp of his teens.
"I never really thought about acting although I tried it out. Everybody thinks being famous would be really cool, but I think it's fun and I enjoy doing this. I always wanted to be a dentist because my parents are dentists and that's a lot of fun," Neel told IANS.
The Jungle Book, which will release in India on 8 April, a week before it releases in the US, promises to be an advanced version of the eponymous 1967 animated film, and brings the story of Rudyard Kipling's 1864 timeless classic back on the big screen. The story has been re-imagined by Jon Favreau, who is known for Iron Man and Chef, and backed by superior technology.
Neel, with roots tracing back to Indian state of Punjab, feels connected to Mowgli, and says that they both are similar in many ways.
Asked whether he underwent special training for the character, he said: "I didn't really do any special thing... Actually I was just myself because Mowgli and I are similar. We are both stubborn, free-spirited when we put our mind to something... And we will try to get it no matter what."
"Since we are very similar, it was not difficult for me, but I had to grow my hair, and the team also gave me hair extensions. It wasn't that bad; it was pretty comfortable. It was all a lot of fun... I just went along with the flow," Neel added.
The movie's trailers have already made him popular, but Neel says he doesn't get any special star treatment from his parents.
"My friends saw the trailer and they think it was cool but they still treat me like a normal person. I don't get star treatment at home... they treat me the same," said the young actor, who shared his inclination towards Bollywood and said he is fond of Indian actress Priyanka Chopra, who is famous in Hollywood now courtesy Quantico.
"I love Priyanka Chopra because she is also in Hollywood now. Besides, she also plays Kaa in the Hindi version of The Jungle Book. In Hollywood, I really like Chris Evans, because he is Captain America and I like Matthew Perry because of Friends," Neel said.
Through some glimpses that have been released, Neel, who is currently in Mumbai for the promotions of the film, can be seen running for his life, and surviving among various species of animals.
The Jungle Book showcases Mowgli's journey of self-discovery when he is forced to abandon his home in the forest. It is supported by voiceovers of Bill Murray, Ben Kingsley, Idris Elba, Lupita Nyong'o, Scarlett Johansson and Christopher Walken.
Neel started shooting for the film, in which he is only the living being, when he was 10. He shares that Favreau helped him get to the skin of the character.
He said: "It was like everything was blue and green and there were puppets that I was interacting with and Jon used to be with me so it was easier for me to act."
IANS
Entertainment
"Don't think there is any film in the world ever that tackles friendship from this perspective. We want to show that love is a very universal and humane feeling," says Anshuman Jha on Hum Bhi Akele Tum Bhi Akele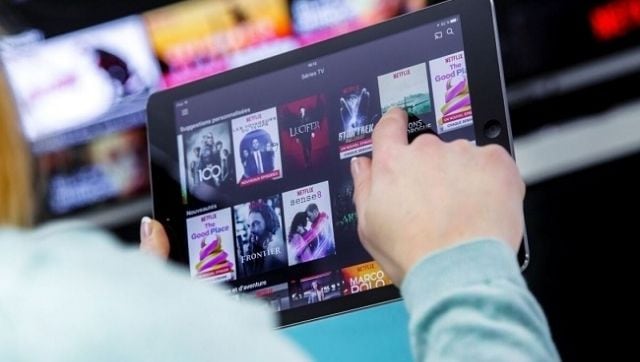 Entertainment
Digital platforms like Disney+ Hotstar, Netflix and Amazon Prime are eyeing local expansion with their next stage for growth primed at developing their product for India
Entertainment
"Society likes conformity. Those who deviate from the norm are seen as threats. But it's our individuality that makes us unique. You have to be different to make a difference," says Kabir Bedi.