Presidential perks: Barack Obama will get to see Game of Thrones' season 6 before anyone else
US President Barack Obama will get to watch season six of HBO's popular fantasy drama TV series Game of Thrones before any die-hard fans are able to
Los Angeles: US President Barack Obama will get to watch season six of HBO's popular fantasy drama TV series Game of Thrones before any die-hard fans are able to.
Showrunners David Beinoff and DB Weiss have confirmed that Obama wanted advanced copies of upcoming season of the TV series, reports aceshowbiz.com.
"For both of us finding out that the President wanted advanced copies of the episodes, that was an 'ah-ha moment'," Weiss said at the premiere event of the series, adding that "was a very strange moment".
Asked if they granted his wish, Weiss replied: "Yes. He's the leader of the free world." Beinoff chimed in, saying, "When the commander-in-chief says, 'I want to see advance episodes,' what are you gonna do?"
Game of Thrones season six will premiere on 26 April in India on Star World Premiere HD.
The new trailer of the show was launched a couple of days ago, and along with an earlier one that was released in March, has had fans in a tizzy.
A select audience was also privy to a screening of this season's opening episode, which is reportedly called "The Red Woman" (presumably after the character Melisandre). However, the audience was apparently given a stern warning that: "Anyone revealing spoilers or plot points would face excommunication, or, worse, be married off to Ramsay Bolton".
We're assuming that wasn't a threat made to Obama!
Entertainment
The Netflix documentary paints Muhammad Ali and Malcolm X as unhinged victims, rather than powerful narrators, of the black rage lining the periphery of America's White Supremacist movement.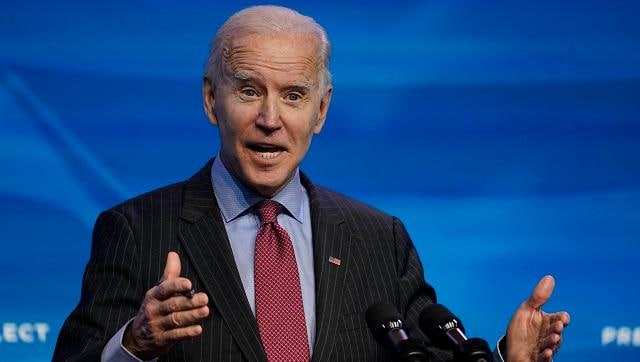 India
Leaders of the four countries — India, Australia, Japan and the USA — would discuss promoting a free and open Indo-Pacific, addressing the climate crisis and deepening their ties
World
Some TikTokers, headed by Victoria Hammett and Olivia Julianna, decided to rig the whistleblowing process. The false information includes naming Texas Gov Greg Abbott, a leading proponent of the new bill, as a violator