Party politics: Why Rajinikanth will remain silent during upcoming TN elections
The big question among the electorate in Tamil Nadu, which is going to polls on May 16, is which party or front is superstar Rajinikanth supporting?
There's a crucial question being asked among the electorate in Tamil Nadu, which is going to polls on May 16: Which party or front is superstar Rajinikanth supporting?
Traditionally, Tamil Nadu has been a two-party state, all the way from 1967 when DMK came to power. Since then, successive elections have been all about two parties - DMK and ADMK, with either one of them coming to power alternatively after MGR's death in 1987.
However, the 2016 elections will be totally different. This time there are five fronts fighting for votes in Tamil Nadu - Jayalalithaa-led ADMK, Karunanidhi-led DMK and its allies, mainly Congress, People's Welfare Front, a motley group led by DMDK's Vijaykanth, Dr Anbumani Ramdoss's PMK and BJP.
But the main battle is likely to be between Jayalalithaa's ADMK, which is contesting under its Two Leaves symbol in all the 234 constituencies, and the DMK . No party has the edge, though pre-poll election surveys have indicated that Chief Minister Jayalalithaa and her ADMK are the clear front runners in the 2016 election battle in Tamil Nadu.
Rajinikanth has always been a crucial part of Tamil Nadu elections, ever since he became a superstar in the mid 1990s, with the phenomenal success of blockbusters like Annamalai and Baasha. The buzz at the time was that after the mega success of Baasha (1995) he was eyeing politics, and there were many stories about his fall out with then-Jayalalithaa government, which was in its first term (1991-1996).
In the 1996 Tamil Nadu assembly elections, Rajinikanth supported Moopanar and in a television interview said: "If Jayalalithaa is voted back to power, even God cannot save Tamil Nadu." Soon after, the DMK-TMC alliance swept the polls. The superstar's statement on Jayalalithaa was perceived to have contributed to her defeat in the elections.
By 2002, during the Cauvery issue, Rajnikanth unveiled plans to start a "people's movement'' and highlighted the need for interlinking Himalayan and peninsular rivers. He later said he had no political ambitions.
In 2004, he endorsed the BJP-ADMK alliance in Lok Sabha elections. When Prime Minister Narendra Modi made a personal visit to the star's Poes Garden residence ahead of the 2014 Lok Sabha polls, he was said to be a close friend of the PM. At that time Rajinikanth told the media: "Everyone knows that Mr. Modi is a strong leader and an able administrator. Whatever he wants to achieve, I wish him success."
During the last two years, BJP, especially the Tamil Nadu unit, has been wooing Rajinikanth, to take over the party in the state. The idea was that in film-crazy Tamil Nadu, it was a wise choice to have a popular actor's face as the poster boy of the party. BJP, which hardly has 5 percent of the total vote bank, could emerge as a key player with the help of Rajinikanth's strong fan base.
However Rajinikanth surprised all political parties in the state in October 2014, when he sent a letter to Jayalalithaa on her return to Chennai, after 21 days in a Bangalore jail, following conviction in the disproportionate assets case. Rajinikanth said he was "very glad to see her, a neighbour, back home in Poes Garden" and wished her all the best. Since then, his equation with Jayalaithaa went a few notches higher.
And now after Rajinikanth has received the Padma Vibhushan, the most common question being asked is whether he is no longer interested in TN politics. A lot is riding on the superstar, who has two big films coming up for release. Kabali is getting ready for release after elections in May/June and 2.O has Akshay Kumar playing the bad guy. Both films are set to release in summer 2017. Both these films combined  have a budget around Rs 500 crores. 2.O is touted as the most expensive Indian film ever, rumoured to be upto 350 crores.
So it would be foolish on Rajini's part, to open his mouth at this juncture, when nobody can clearly say who will be Tamil Nadu's next chief minister. The actor definitely needs the support of the next government for a smooth release of his films, especially in a state where successive chief ministers have kept Kollywood on a tight leash. There is definitely a nexus between politics and films, in a state where five out of seven chief ministers are from the tinsel town.
India
Ravi had been holding peace negotiations with the Naga insurgent group NSCN-IM since 2014.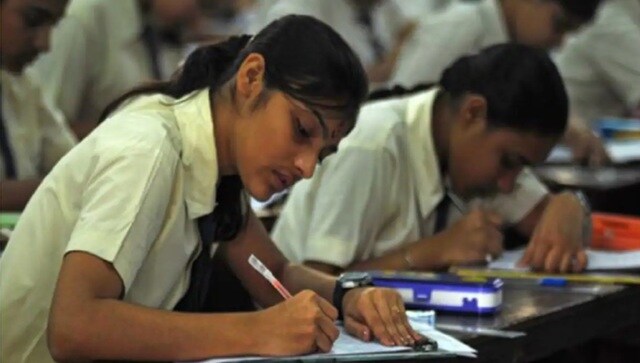 India
The standard of medical education is in no way diluted or affected merely by dispensing with the common entrance examination, the preamble of the Bill to override NEET said
World
Making a strong pitch for indigenious COVID-19 vaccines, Modi also informed at UNGA that India has developed the first DNA vaccine, which can be given to those above 12 years