Noor effect: It's time Bollywood went beyond headlines and looked at what journalists really do
Bollywood is yet to give us a Spotlight, Zodiac, Almost Famous or even The Devil Wears Prada
On her way to interview Sunny Leone, Sonakshi Sinha's Noor, describes herself as "dunia ki sabse pointless journalist!" This is probably the only time in the film that Noor is completely honest about her professional failings. For someone who dreams of doing "issue-based broadcast journalism", working for CNN and being the new Barkha Dutt on the block, Noor wouldn't know journalism if it slapped her in the face but, more on that later.
As a journalist, I am thankful that through its run time of 1 hour and 47 minutes, Noor doesn't ask anyone "Aap kaisa mehsoos kar rahe hain?". And the word presstitute doesn't get mentioned even once. In the last few years, these two clichés seemed to have become synonymous with reportage of any kind in this country. The Sunhil Sippy film also introduces the audience to journalism in the age of social media — where a viral video can spark an important conversation. (Why Noor chooses to repeatedly say "beep", while recording the video in her bedroom, instead of the actual expletive is one of the larger mysteries of the film.)
Noor is extremely relatable. She is a cub reporter who guzzles Old Monk (called Old Rum for some reason in the film) and beer; has boy problems; is broke; and, inhales junk food. #IWasNoor about 18 years ago. But this is where the similarities end. Consider this. Noor stumbles upon what she believes is an organ-harvesting scam. It's based on the testimony of a single source. She records two interviews on her phone, and she's done! She doesn't bother to fact check or even reach out to the accused. Noor is painfully ignorant of Journalism 101. It's a good thing CNN rejected her job application.
It gets worse. Noor takes this poorly researched and one-sided story to her editor, demanding that he runs it without delay. Then she takes off to spend the weekend with her boyfriend. When the story does break and puts the lives of her sources in danger, what does Noor do? She heads to London to drown her problems in pints of Guinness.
If this wasn't enough to make a real journalist #facepalm, Noor returns from London to re-report on the story. In the space of a song, she does her 'research' and is ready to face the camera again. There is a mention that the organ-harvesting doctor is using a slum as his evil playground but it's handled so superficially that it doesn't register. Journalism is a lot more than talking to a camera but Sippy & Co. wouldn't know that.
The "sometimes a movie is just a movie" defense doesn't really hold up. We live in a time when the credibility of journalism is at its lowest. Noor sets off to champion the profession but the film's over-simplistic story-telling only further harms journalism. Stories that make a difference don't just fall in a reporter's lap, and journalism is no walk in the park.
Noor is not the only Hindi film with a skewed representation of journalism. Through the years, Bollywood has looked at journalism through a very warped lens. Journalists in our films are either of the hard-nosed, swearing and smoking ilk like Meera Gaity in No One Killed Jessica, or crusaders like Seema Sahni of Mr India who will do anything to get a story, even sing and dance. Reporters in films like Peepli Live or Rann were byte-collecting vultures and every headline screams "sansaani". Editors, whether they are from Jaane Bhi Do Yaaron, Page 3, Main Azaad Hoon or Noor, are always grumpy and cynical.
There's good reason why journalists are annoyed by these broad brushstrokes that depict them and their profession in Hindi films. Bollywood is yet to give us a Spotlight, Zodiac, Almost Famous or even The Devil Wears Prada. It's time Bollywood went beyond the headlines and took a closer look at what journalists really do.
Sports
Here are all the details on how you can watch the US Open 2021 women's singles semi-finals.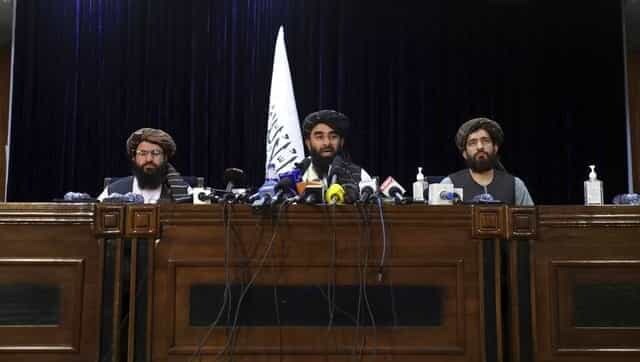 World
Like the government of the first Islamist Emirate, which collapsed after 9/11, the cabinet is heavily dominated by leaders from southern Afghanistan
World
Facebook's policy of pursuing profits regardless of documented harm has sparked comparisons to Big Tobacco, which knew in the 1950s that its products were carcinogenic but publicly denied it into the 21st century