No Filter Neha: Neha Dhupia tells us about her popular celebrity chat show, and if it's really unfiltered
Neha Dhupia reveals the number of filters she puts on herself while hosting the second season of her audio celebrity chat show No Filter Neha.
From Rendezvous with Simi Garewal to Koffee with Karan, chat shows have proved to be hot property for Bollywood buffs. But with every chat show comes the challenge of offering something novel in order to stand out from the predecessors.
If there is any cushion that all celebrity chat shows can fall back on, it is the presence of film stars which keeps the viewers glued to the screens. But Neha Dhupia decided to do away with this advantage in her audio chat show, No Filter Neha.
The remarkable success of season one showed how the audio-only aspect of the show added to its appeal since the celebrity guests on the show gradually shed their filters in the absence of the prying eyes of video cameras. The tete-a-tete felt like a drawing room conversation.
Dhupia admits that her familiarity with most of them helped but it also proved to be a roadblock as the No Filter Neha had to put filters on herself in order to not give out way too much. "I respect all the guests and their privacy on the show. So I happily oblige them by avoiding conversations that they are uncomfortable with or get them into trouble. We try to stay away from their private lives or politics," she says, in an exclusive interview to Firstpost.
Most of the times, she manages to sense a hiccup in the voice of her guests or gauge their facial expressions which are not exposed to the camera. But she admits that there have been multiple instances when the celebrity has specifically asked for some portions to be chopped.
The first season saw, or heard, a host of celebrities show up for her show but she claims that it was even more difficult to get them to come on the second season as they knew what they were getting into. "I was chasing Parineeti (Chopra) and Ranveer (Singh) for almost a year now. Ranveer even cancelled on me once. Then just when I was planning to leave for New York, he calls me up and says, 'Hey Nene! Can we do it tomorrow?' And I was left all dazed trying to figure out how the equipment and manpower will be arranged at the eleventh hour. But thanks to my amazing team, we managed to pull it off."
She goes on to explain how Ranveer gave her a tough time but managed to more than make up for it on the show. "He is crazy. He is plain simple crazy. I do not think I will ever be able to forget when he stepped into the studio. He was at his casual best with the mustache and beard. And he carried a boombox with him, just crooning to 'Take It Easy, Urvashi'. But as soon as we started rolling, he tuned into it completely."
Dhupia has an interesting line up in store — Varun Dhawan, Imtiaz Ali, Sania Mirza, Kareena Kapoor Khan and Vidya Balan. She reveals exclusively to Firstpost that she will soon record with Irrfan Khan and Sonu Nigam. "We do not want to focus on just actors. That is why we are getting Sonu and Sania. Even Irrfan, though he is an insider, he has a very interesting take on the industry. We need more like him on the show."
The Khans and Arnab Goswami are on her wish list for the remaining slots. But she has also been trying to get Saif Ali Khan on board. "I have done some crazy research on him. Maybe that is why he is taking so long to come on the show. I do not know if I should be saying this, but he even cancelled on me a couple of times. He was preparing for his movies, then the whole IIFA thing happened and now he is vacationing," says Dhupia.
Neha's grown to be the perfect celebrity chat show host. Her voice projection skills are borderline professional now; she says that though she did not turn to her Tumhari Sulu co-star RJ Malishka for help, she should have. "She is amazing and so much fun! Both of us were in New York recently when she called me up and said, 'Babe! Tune dekha mere sath kya hua? Google kar mujhe babe'," referring to Malishka's recent run-in with the Brihanmumbai Municipal Corporation (BMC) over her viral video on civic issues in Mumbai.
When I prod Dhupia to comment on the issue, she puts the filter back on. She maintains the same stance on the nepotism row in Bollywood. "Why do I need to have a take on everything?" she asks. "Can we not enjoy an unfiltered conversation without pointing fingers?"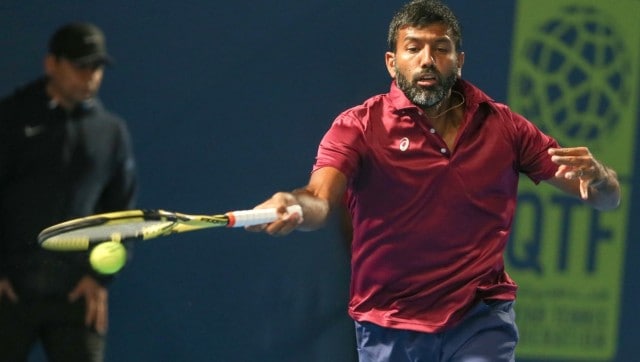 Sports
Bopanna and Roger-Vasselin began confidently but lost momentum mid-way to lose 6-3 6-7(2) 2-6 in the opening round that lasted one hour and 48 minutes
Entertainment
Directed by Shakun Batra, Amazon Original Movie Gehraiyaan stars Deepika Padukone, Siddhant Chaturvedi, Ananya Panday, Dhairya Karwa as leads along with Nasseruddin Shah and Rajat Kapur in pivotal roles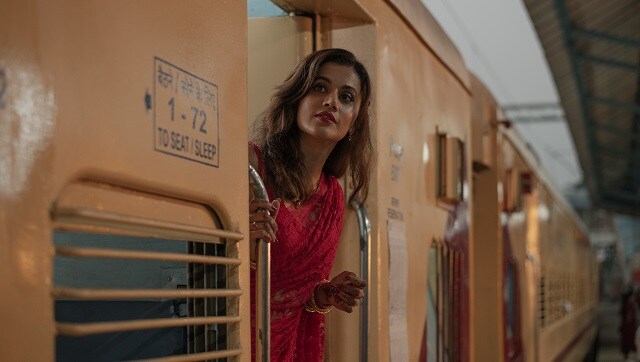 Entertainment
Taapsee Pannu's recent revelation that other actresses rejected Haseen Dillruba because they were not sure of 'the hero' only exposes the gross dependence of leading ladies on how 'saleable' their male counterparts are.