Actress Neha Dhupia faces nasty attack after tweet criticising PM Modi's 'governance'
Actress Neha Dhupia is the latest in line to come under fire for speaking or rather tweeting out against beloved Prime Minister Narendra Modi.
Neha Dhupia is the latest in line to come under fire for speaking or rather tweeting out against Prime Minister Narendra Modi, after Shruti Seth and Kavita Krishnan
On Tuesday when heavy rains brought Mumbai to a standstill, Neha Dhupia took to Twitter to share her thoughts on how everything in the city, especially transport came to a halt due to the rains which flooded some parts of the city.
Her tweet went viral on the microblogging site with criticsm pouring in from every where, and Dhupia also started trending.
She warned Mumbaikars about the terrible traffic and flooded roads outside and then tweeted the following-
One rain n the city comes to a standstill. Good governance is not about selfies n makin us do yoga,it's making sure ur citizens r safe.

— Neha Dhupia (@NehaDhupia) July 21, 2015
The tweet which garnered 2,500 retweets and 1,900 favourites also earned her quite the backslash and sexist comments after trolls on Twitter questioned her choice in films, her political affiliations and made jokes on her being a woman- all because she asked a question we all were wondering.
Neha Dhupia's T-shirt making more sense then her pic.twitter.com/GLZHZONalj

— Rishi Bagree (@rishibagree) July 21, 2015
Neha Dhupia Admires Pappu Campaigns for congress in Bihar Her Dad is an @AamAadmiParty Candidate Now Blames Modi pic.twitter.com/DASyRf3wxO

— Rishi Bagree (@rishibagree) July 21, 2015
Neha Dhupia's dumb tweet now makes sense. She's an AAPtard 😉 pic.twitter.com/KPQ9pgQIFc

— Ina (@Ina_kshk) July 21, 2015
1st Shruti Seth & now Neha Dhupia. Apart from criticising Modi, can't all C-grade actresses find some other way 2claim Few-Hours-Fame on net

— Salil Kapoor (@Salil_Kapoor) July 21, 2015
Stop responding B grade actress like @NehaDhupia who can even open her legs for publicity and money

— Prabhu kadode (@prabhulingaa) July 21, 2015
Some did come to her rescue-
Those trolling Neha Dhupia..busy finding her history etc, how easily did u skip this responsible citizen tweet ? https://t.co/aT6rDjyCjx

— Tanya $™ (@tanya_s94) July 21, 2015
Attacks on Neha Dhupia only prove that BJP supporters are largely abusive, sexually repressed, and misogynists. Just like their 'leaders.'

— lindsay pereira (@lindsaypereira) July 21, 2015
The abuse Neha Dhupia is facing is yet another reminder that, in India, trolls are not the exception - they are the norm.

— Ranjan Mukerjee (@GrumpyBombayite) July 22, 2015
respect for neha dhupia. modi hasn't unclogged one single sewage pipe in last one year. constitution says pm is supposed to clean sewers.

— Udaas Priest (@UdaasPriest) July 21, 2015
While some made fun of her forgettable film career and entirely missed the point she was tryingt o make
Even Maggi had lead role, but Neha Dhupia didn't.

— A La Vile De Satara (@AdvancedMaushi) July 21, 2015
What did Neha Dhupia do now? Except playing Julie in 23 movies.

— Trendulkar (@Trendulkar) July 21, 2015
Neha Dhupia has made news. Never write anybody off

— Abhijit Majumder (@abhijitmajumder) July 21, 2015
Who is Neha Dhupia ?

— Anshul Saxena (@AskAnshul) July 21, 2015
Find latest and upcoming tech gadgets online on Tech2 Gadgets. Get technology news, gadgets reviews & ratings. Popular gadgets including laptop, tablet and mobile specifications, features, prices, comparison.
India
Under faceless assessment, a central computer picks up tax returns for scrutiny based on risk parameters and mismatch and then allots them randomly to a team of officers.
India
Launching the week-long campaign, the prime minister said that the Swacch Bharat Mission had been a big support in the fight against the novel coronavirus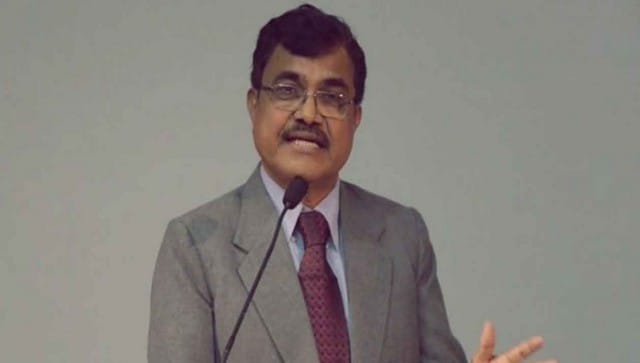 India
Anand Teltumbde's family is anxiously awaiting his test results. The high court directed the state to inform the family on 1 August.