Neerja Bhanot's family likely to move HC over dispute with biopic's producers
Neerja Bhanot's family has accused the producers of not giving them their share of the profits earned by the film.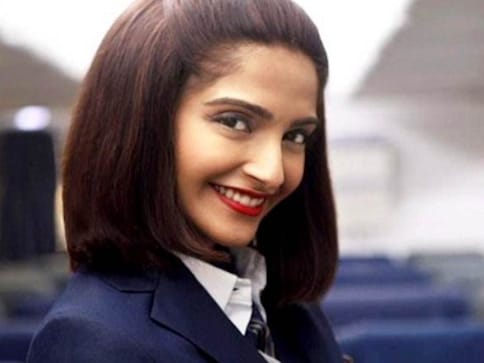 The family of late air hostess and Ashoka Chakra awardee Neerja Bhanot is considering moving the High Court to seek action against the producers of the film based on her life, citing that they have not received the share of profits promised. "I will not comment on this issue at this stage. All I can tell you is that we will not tolerate injustice," Aneesh Bhanot said to IANS.
The film, titled Neerja, was directed by Ram Madhvani and produced by Atul Kasbekar and Bling Entertainment Solutions. It told the story of the air hostess who was gunned down by terrorists during a flight, and starred Sonam Kapoor in the lead role. The film made it into the Rs 100-crore club and won several awards as well, including a Special Mention for Kapoor at the National Film Awards.
A year after its release, the producers of the film have been accused of a breach of contract because they have not shared the profits of the film with the family, and the Bhanot family is likely to move the Punjab and Haryana High Court.
Sources speaking to DNA have confirmed that a notice of arbitration has already been sent to Atul Kasbekar. Kasbekar is the chief managing director of Bling Entertainment Solutions, which co-produced the film with Neerja Bhanot's siblings Akhil Bhanot and Aneesh Bhanot. The producers entered into an agreement to make a film about the air hostess' life with the late Rama Bhanot, who is Neerja's mother.
The Bhanot family has cited that as per contract, Bling is obligated to pay them 10% of the net profits earned by the film; Bling offered to pay only a small fraction of this percentage, thus reneging its obligation.
The legal notice also mentions that as per the rights agreement, it was clear that the "production, distribution and exploitation" of Neerja would be undertaken primarily by Bling and not any third party. Bling has claimed that the share of its profits reduced because of another contract it entered into with Fox Star, which co-produced the film.
Last year in October, both parties tried to resolve the issue amicably at the office of former Union law minister and senior lawyer Kapil Sibal, but this attempt was not successful. It has been learnt that the family intends to use the money from the film for a social cause.
Find latest and upcoming tech gadgets online on Tech2 Gadgets. Get technology news, gadgets reviews & ratings. Popular gadgets including laptop, tablet and mobile specifications, features, prices, comparison.