Nawazuddin Siddiqui's lesser known roles: Did you know the actor worked on Sarfarosh, Shool and Dev.D?
Let's celebrate the Nawazuddin Siddiqui birthday with the roles that paved his acting career.
We know him as the revenge-fueled ganglord Faizal Khan, the psychopath serial killer Raman Raghav and the resolute-as-stone Mountain Man Dashrath Manjhi, but did you know that he was also a pickpocketer in Munnabhai M.B.B.S and a terrorist in Sarfarosh? On his 43rd birthday, we turn back the years and explore the humble beginnings of the super talented and versatile Nawazuddin Siddiqui. Here are a few of his lesser known roles over the years:
Waiter - Shool (1999)
Much before his presence terrified the bylanes of Wasseypur, one of the first roles that Nawazuddin had was as a waiter in Ram Gopal Verma's National Award winning movie Shool. Though the role was pretty minor, little did he know that the person giving the order (Manoj Bajpayee) would also play his onscreen father in 'Gangs of Wasseypur' 13 years later!
Terrorist - Sarfarosh (1999)
Nawazuddin even had a blink-and-you-will-miss role in Aamir Khan starrer action drama film Sarfarosh. He plays a convicted terrorist interrogated by Aamir and his subordinates and even though he was given such less screen time, flashes of his acting brilliance can already be seen in these few seconds.
Asgar Mukadam - Black Friday (2007)
Director Anurag Kashyap and Nawazuddin Siddiqui have collaborated quite a few times over the years and their association started with Kashyap's controversial debut Black Friday. He plays a terrorist yet again but his monologue on the helplessness of Muslims as a minority is enough to prove his mettle early as a tremendous actor.
Pickpocket - Munnabhai M.B.B.S (2003)
A departure from his other roles, he plays a pickpocket who steals Sunil Dutt's wallet at the train station. His change of expressions from being helpless when the mob beats him up to being grateful about the fact that he is forgiven for his crimes to even finding out the eponymous Munna Bhai is now a 'doctor' shows just how versatile he was and how well he utilised the limited screen time he was being given.
Wedding Singer - Dev.D (2009)
Another unique role since he has no dialogue but lyrics instead, he still manages to win the audiences's hearts with his over the top portrayal of a wedding singer singing the popular song 'Emosanal Atyachar' and yet again showing that the combination of Kashyap and Siddiqui always results in magic.
Though we might regret not realising his talents sooner, we will always be thankful that his efforts came through. Whether it is a cameo or a full fledged lead, Nawazuddin's screen presence and hard work is almost unparalled in the industry. We wish him a very happy birthday and the very best of his future!
Find latest and upcoming tech gadgets online on Tech2 Gadgets. Get technology news, gadgets reviews & ratings. Popular gadgets including laptop, tablet and mobile specifications, features, prices, comparison.
Entertainment
AK vs AK was always intended as primarily a thriller. I don't think we were on a high horse about showing a mirror to anyone," says Avinash Sampath.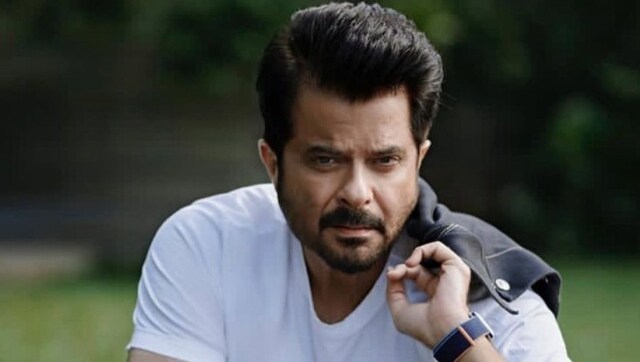 Entertainment
Anil Kapoor, an actor who has reinvented himself and has always managed to stay relevant without a lull in his career, says he is 'more fearless' about the roles he selects.